Kammerer Teacher Charged with Internet Child Seduction

By Chris Kenning
The Courier-Journal
October 13, 2006

http://www.courier-journal.com/apps/pbcs.dll/article?AID=/20061013/NEWS01/61013034

A Kammerer Middle School teacher has resigned after he was arrested Wednesday on charges of seducing a child through the Internet, according to police and school officials.

Ronald Borman, 59, who taught eighth-grade language arts, allegedly was caught sending pornography to a detective in Clearwater, Fla., who was posing as a child during a sting.

He will be extradited on felony charges, said Sgt. Gregory Stewart of the Clearwater Police.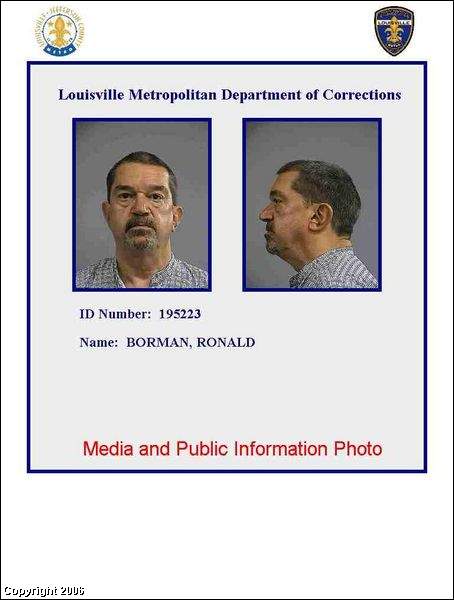 Robert Borman is charged with seducing a child through the Internet.


Although police confiscated Borman's school computer, the charges did not appear to be connected to his work as a teacher, said Lauren Roberts, a spokeswoman for Jefferson County Public Schools.

His students were sent home with letters saying he was no longer employed, Roberts said.

Borman joined the district in 2001 and taught at Westport Middle School before teaching at Kammerer. Before that, he had taught at various Archdiocese of Louisville schools.

Borman had no previous complaints or discipline actions against him at public schools, Roberts said.

Borman was ordained as a Franciscan priest in 1992, but by 1998 he had left the priesthood for unknown reasons, said Robert Baxter, secretary of a local Franciscan group.

Stewart said the sting was an ongoing effort with several law enforcement agencies in Florida.

Reporter Chris Kenning can be reached at (502) 582-4697 or ckenning@courier-journal.com.