Seattle U. Official Quits As Sexual-Harassment Claims Surface

By Nick Perry
Seattle Times
October 13, 2006

http://seattletimes.nwsource.com/html/localnews/2003302387_seattleu13m.html

The second-highest-ranking Jesuit at Seattle University resigned Thursday from his post as vice president for ministry and mission after allegations publicly surfaced that he sexually harassed a trainee priest in the 1990s.

The Rev. Tony Harris will relinquish his prominent role immediately but continue working on special projects at Seattle U. through the remainder of the academic year before leaving altogether, said the Rev. Stephen Sundborg, the university's president.

In a letter to faculty and students, Harris said he retains a "deep and abiding love" for Seattle U. but doesn't want his role to become a distraction.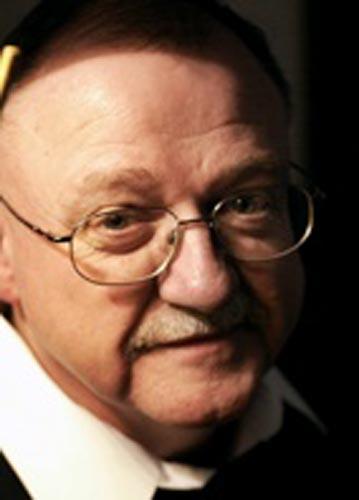 The Rev. Tony Harris has stepped down.


"I believe that it is in the best interests of both me and the university, and my decision comes from careful Jesuit discernment and prayer," wrote Harris, who was not available for comment.

Also on Thursday, Sundborg said he had learned of a new accusation against another former Seattle U. priest, whom he did not identify. Sundborg said he would investigate the claim, which alleges the priest behaved inappropriately with a student in an incident involving alcohol.



The Rev. Stephen Sundborg, Seattle U. president


And earlier this week, Seattle U. revealed that another former Jesuit professor and ethics expert, the Rev. Englebert Axer, is believed to have molested a boy in northern California in 1956. Axer died in 1989.

Seattle U. has been under a spotlight in recent weeks as new alleged victims and information have surfaced in a federal lawsuit involving a well-known, longtime Seattle U. professor, the Rev. Michael Toulouse, who died in 1976. Toulouse is accused of molesting a 12-year-old boy in the campus Jesuit residence in 1968.



Confidential phone line

Seattle U. has established a hotline to report misconduct or abuse. Students will be contacted by a representative from Seattle University Counseling and Psychological Services within 24 hours. The number is 206-296-6272.




Victims' lawyers say they know of a dozen other children whom Toulouse allegedly sexually abused.

Lawsuit settled

Sundborg said he accepted Harris' resignation with some regret.

"He's been an excellent vice president for ministry and mission, and I know him very, very well and admire him," Sundborg said. "He came to this decision in light of the overall atmosphere created around the sexual-abuse issue."

Harris was one of three senior priests named in a $1 million lawsuit filed by former Jesuit John Bollard, who alleged he was a victim of sexual harassment between 1990 and 1996. At the time, Bollard was in his mid-20s and a trainee priest in Berkeley, Calif., and in San Francisco, where Harris had been assigned.

Harris was accused of sending Bollard about a dozen pornographic greeting cards — some depicting fully aroused men — on birthdays and other occasions. Other priests allegedly made unwelcome sexual advances, such as asking Bollard to cruise gay bars with them and engage in sex talk.

Without admitting any wrongdoing, the Jesuits settled the suit in 2000. The details remain confidential.

Bollard, now a research-center business manager at the University of California, Los Angeles, said appointing Harris to such a prominent role after the allegations and lawsuit were widely known and reported in the national media amounted to a "pompous snub" by Jesuits in light of calls for transparency. He said he believes in giving people a second chance but that priests must be held to a higher standard.

Bollard said it's hard to even consider himself a Catholic anymore, but he retains sympathy for many Jesuits. "It's a tough time for them," he said. "They are soulful people and it hurts them deep to their core."

The Seattle Post-Intelligencer last Friday reported that the university had hired Harris after the lawsuit was settled.

Sundborg said he has no regrets over recruiting Harris, who was working as a religious adviser at Jesuit High in Portland in 2000. Sundborg said he was aware of Harris' past at the time, and they spoke about it.

"It was bad judgment that he'd already apologized for and was ashamed about," Sundborg said. "I went to the Board of Trustees and explained the situation and the background. They had questions about that. Then they approved [the hire]."

Harris has enjoyed a spotless record at Seattle U. and no further allegations have arisen, Sundborg said.

Sundborg last week met with about 125 faculty members and students to address some of the sexual-abuse allegations against Jesuits. He has fielded e-mail questions and set up a confidential phone line for people to report misconduct, and he has approached the media and community leaders to talk about the alleged abuse.

Students on campus Thursday said there has been much discussion about the allegations.

"It seems like it's an important issue but students haven't been in an uproar, because the administration has been handling it really well," said senior Emily James, 21.

"I can't see any of the fathers here currently doing anything like that," said junior Tristen Gardner, 20. "They are all so friendly and open."

Sundborg, 63, said the allegations have been a distraction for administrators but he has been getting strong support from students, faculty members and donors.

Sundborg said he plans to continue as president. He's undergoing a routine job evaluation by an outside consultant firm as he nears the end of his second five-year term.

Board Chairwoman Phyllis Campbell said a "different decision" may have been made about hiring Harris in today's climate of full transparency and accountability. But all board members retain full confidence in Sundborg, she said.

"He's one of the most forthright leaders I have ever known," she said. "He lives the mission of vision and values."

Nick Perry: 206-515-5639 or nperry@seattletimes.com