Former Priest in Court on Sex Assault Charges
Timothy Evans Faces Accusations in Arvada, Fort Collins

TheDenverChannel.com
October 19, 2006

http://www.thedenverchannel.com/news/10110018/detail.html

Golden, Colo. -- A former Catholic priest accused of sexually assaulting a 16-year old boy is due to be arraigned in court Thursday.

Timothy Joseph Evans, 43, of Loveland, Colo., is accused of molesting the teen between 1995 and 1997 at Spirit Of Christ Catholic Community Church in Arvada, Colo.

According to a Jefferson County Grand Jury indictment, the teen was questioning his religious beliefs and as part of his research, checked out a book from a local library on the satanic bible. The teen's father, who was active in church, found the book in his backpack and suggested that he meet with Evans.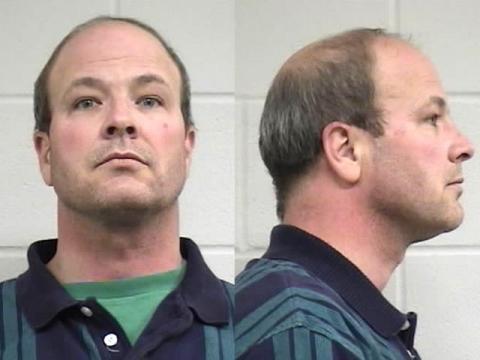 Timothy Joseph Evans faces a charge sexual assault on a child by one in a position of trust.


The teen met with Evans for guidance and counseling and during the meeting, Evans allegedly suggested that he lie on the floor. The teen, who said he was wearing a T-shirt and shorts at the time, told investigators that Evans began touching him and rubbing his chest. Evans commented that the teen had a "barrel chest," and rubbed his chest, arms, thighs and calves, the indictment alleges.

In Fort Collins last year, Evans was charged with sexual assault on a child by one in a position of trust, pattern of abuse and contributing to a delinquency of a minor while he was a pastor at St. Elizabeth Ann Seton Parish.

The lawyer Evans accused of sexual abuse had said that his client denies the charges.

Previous Stories:

• Priest Indicted For Alleged Sex Assault On Child, August 29, 2006
• Alleged Victim Claims Priest Bribed Him To Drop Sex Abuse Charges, March 14, 2006