Priest Admits Fondling Foley, Says It Wasn't Abuse

CNN
October 20, 2006

http://www.cnn.com/2006/POLITICS/10/19/foley.priest/

Miami, Florida (CNN) -- A priest whom former Rep. Mark Foley reportedly accused of molestation almost four decades ago said Thursday that he fondled the lawmaker as a teen, but the priest said it wasn't abuse because Foley "seemed to like it."

"Once maybe I touched him or so, but didn't, it wasn't -- because it's not something you call, I mean, rape or penetration or anything like that you know. We were just fondling," Father Anthony Mercieca, 69, said in a phone interview with CNN affiliate WPTV from his home on the Maltese island of Gozo in the Mediterranean.

Mercieca earlier told The Associated Press that a Florida newspaper "exaggerated" the inappropriateness of his and Foley's relationship.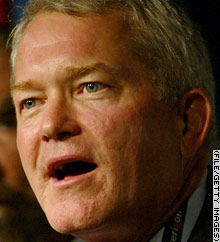 Mark Foley resigned September 29 from Congress as sexually explicit instant messages with congressional pages surfaced




"He seemed to like it, you know? So it was sort of more like a spontaneous thing," Mercieca told WPTV, a West Palm Beach, Florida, station.

Mercieca, however, rejected the idea that he sexually abused Foley, saying, "See abuse, it's a bad word, you know, because abuse, you abuse someone against his will. But it involved just spontaneousness, you know?" (Watch what the priest had to say about Foley -- 3:20)

The priest also questioned the timing of Foley's allegations against him, suggesting the six-term congressman only recently became bothered by their relationship.

"Let's say it was 40 years ago, almost 40 years ago, so why bring this up at this late stage?" Mercieca asked. "Anyway, he will overcome it, with a psychiatrist you know. Mark is a very intelligent man."

Mercieca said he and the teen Foley were friends, "almost like brothers," and they went on trips together to the beach, rodeo and arcade. They also went out of town together to New York and Washington, where they visited museums.

Sources close to the investigation told CNN that Foley had named Mercieca as his abuser.

'Let bygones be bygones'

Mercieca apologized to Foley but implored the former lawmaker to remember the fun they had together.

"I would say that if I offended him, I am sorry, but to remember the good time we had together, you know?" he said. "And how really we enjoyed each other's company. And to let bygones be bygones. Don't keep dwelling on this thing, you know?"

Mercieca worked at Sacred Heart Church in Lake Worth, Florida, in the mid-1960s, which is about the time Foley alleged the abuse occurred, a source said.

Foley, 52, has said through attorney David Roth that he was molested by a priest when he was between the ages of 13 and 15, which would have been between 1967 and 1969. Foley was an altar boy at Sacred Heart, CNN has confirmed.

The allegation came after Foley resigned on September 29 as details of his sexually explicit instant messages to teen congressional pages became public.

Roth also told reporters at the time that Foley had entered a rehabilitation facility for alcoholism and that he was gay.

The Herald-Tribune in Sarasota, Florida, reported Wednesday that Mercieca -- in an interview from his island home -- conceded there were encounters that Foley could perceive to be sexually inappropriate. (Watch what the priest told the newspaper about his and Foley's relationship -- 3:05 Video)

Mercieca recalled for the newspaper massaging Foley while the teen was naked, skinny-dipping with Foley at a secluded lake in Lake Worth and being naked in the same room with him on overnight trips, according to the Herald-Tribune.

Mercieca also told the newspaper about an incident he couldn't remember because he had been taking tranquilizers when he "was going through a nervous breakdown."

"I used to take them all the time. They affected my mind a little bit," he said, according to the newspaper.

He reiterated that claim during interviews with WPTV and CNN's "Paula Zahn Now." But he told the station, "We didn't do anything dirty ourselves, you know."

According to the AP, which spoke to Mercieca by phone, the priest called the Herald-Tribune article "exaggerated" and said his and Foley's relationship was not sexual.

Matthew Doig, the Herald-Tribune reporter who interviewed Mercieca, told CNN's "American Morning" that Mercieca acknowledged having an inappropriate relationship with Foley, but said there was only one incident that would fit Foley's allegations.

"They went skinny-dipping together, the father talked about naked back massages, that type of thing," Doig said. "But again, nothing beyond that. But he said at some point there was an incident between the two of them that he blamed on tranquilizers and alcohol that probably led to the moment that Mark Foley is talking about."

Mercieca told Doig that he was taking the tranquilizers because he was going through a nervous breakdown after moving from Brazil to Florida, Doig said.

"He said he was having a nervous breakdown. That was pretty much what he was blaming it on," Doig said. "He was adamant that this was a one-time incident. In fact, our second source close to the Foley family had described it to us before that as a one-time incident."

Still a priest

The Herald-Tribune report quoted Mercieca as saying the encounter was an aberration and that he has never been accused of sexual misconduct during his decades in the priesthood.

A Web site for the Diocese of Gozo lists Mercieca as one of its priests.

Neither Roth nor Foley's civil attorney, Gerald Richman, had any comment on the revelation of the priest's name or the newspaper interview.

On Tuesday, Richman said Foley would not press charges against the clergyman because of the statute of limitations. Richman also said Foley had accepted an offer of counseling from the Miami Archdiocese.

The Palm Beach County state attorney's office says it cannot conduct an investigation because Foley has declined to press charges.

The Miami Archdiocese released a statement Thursday saying it received the name of Foley's alleged abuser from the state attorney's office but is waiting for the go-ahead to release it.

"The archdiocese has contacted the office of the state attorney to ask for their permission to release the name of the alleged abuser to the public," the statement says. "Once we have official confirmation of the name and permission from the state attorney the archdiocese will inform the public immediately."

Anyone who has been the victim of sexual abuse by clergy or church personnel should contact the archdiocese's victim's assistance coordinator at 1-866-802-2873, the statement said.

A Vatican spokesman said that if Foley's allegations are true, "we participate in the pain that this deplorable situation has caused."

"We trust in the competent ecclestial authorities to investigate and clarify the events that have been reported," said Father Federico Lombardi.