2nd Delray Priest Arrested, Posts Bond

By Michael Laforgia
Palm Beach Post
October 24, 2006

http://www.palmbeachpost.com/localnews/content/local_news/epaper/2006/10/24/s1b_priest_1024.html

Delray Beach — If, as one former bookkeeper told police, the Rev. Francis Guinan likes to stay for free when he travels, the Miami-Dade County Jail was only too happy to accommodate him.

Guinan, one of two Delray Beach priests accused of spending offertory money on girlfriends and gambling trips, turned himself in Sunday at Miami International Airport - almost a month after a warrant was issued for his arrest.

He remained in jail until Monday night, when paperwork was processed to set his bail at $50,000 and he was released.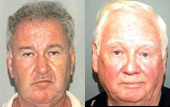 Former Delray priests Francis Guinan (left) and John A. Skehan are accused of misappropriating $8.6 million from their church.


Guinan, 63, and the Rev. John A. Skehan are charged with helping themselves to $8.6 million in collection plate money from St. Vincent Ferrer Catholic Church, where Skehan was pastor for 40 years.

Originally Guinan was labeled a flight risk and denied bail.

But as part of an arrangement with the state attorney's office, the priest offered his house as collateral and agreed to give up his passports, stay away from St. Vincent's and avoid Palm Beach Diocese officials.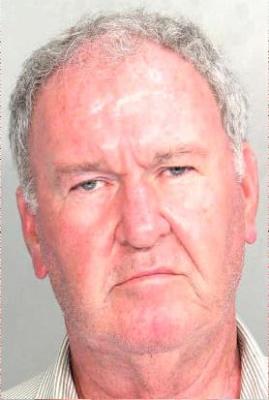 Rev. Francis Guinan used his house as collateral.
Photo by The Lab


The agreement also allowed Guinan to skip a first-appearance court hearing and make his way home from Miami, said the priest's attorney, David Roth.

Investigators said Guinan and Skehan put misappropriated money in slush funds and used it to pay off credit card bills and buy rare coins, among other things.

Skehan, 79, was arrested Sept. 27 at Palm Beach International Airport after returning from a trip to Ireland.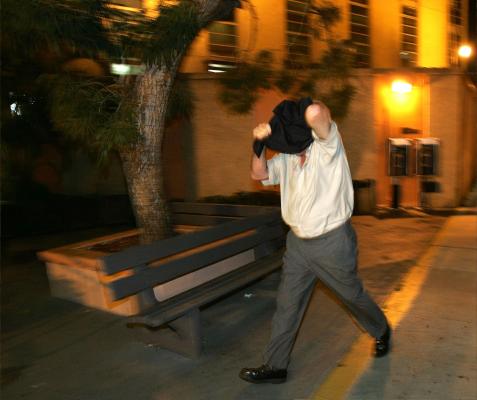 The Rev. Francis Guinan leaves the Miami-Dade Pre-Trial Detention Center\uFEFF Monday night, a day after he was arrested at Miami International Airport as he returned from a cruise in Australia.
Photo by Allen Eyestone


Guinan, who was on a cruise to Australia when Skehan was collared, opted to finish out his vacation.

Weeks passed.

Bookkeepers had talked. Sordid allegations, such as the priests' penchant for gambling and taste for expensive hotel rooms, trickled out.

On Sunday, a sunburned Guinan hopped a plane in London and made his way back to South Florida, where authorities were waiting.

The clergyman was taken into custody and spent about a day and a half in jail before bonding out.

Skehan posted 10 percent of a $400,000 bond and spent two nights in jail.

Mike Edmondson, spokesman for the Palm Beach County State Attorney's Office, said the agreement with Guinan takes into consideration that the priest turned himself in - "which obviously shows he isn't a flight risk."

Reacting to Guinan's arrest, the Diocese of Palm Beach released a statement declining comment "because of the ongoing nature of the criminal investigation."

The statement added, however, that Guinan and Skehan will remain on administrative leave and that, "upon conclusion of the criminal process, the canonical status of both priests will be reviewed."

Skehan pleaded not guilty to grand theft charges last week.