Police: Priest Admits N.Y. Child Abuse
Five Years of Molestation Were Detailed to Authorities

By Beth Miller
News Journal
October 26, 2006

http://www.delawareonline.com/apps/pbcs.dll/article?AID=/20061026/NEWS/610260363/-1/NEWS01

Former Delaware priest Francis G. DeLuca has confessed to molesting a boy during a five-year period, according to a report released by Syracuse, N.Y., police.

DeLuca, 77, served in the Catholic Diocese of Wilmington for 35 years before he was forced into retirement and stripped of his priestly duties in 1993, when similar allegations arose against him here. Diocese officials said he was allowed to retire to keep his benefits.

After retirement, he returned to Syracuse, his hometown. Syracuse police picked up DeLuca at his apartment Oct. 19 and questioned him about a local mother's complaint that he molested her son, now 18.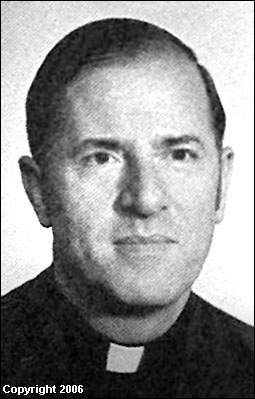 Francis G. DeLuca was charged with several counts of sex abuse.


In a 90-minute interview, DeLuca told police the boy periodically spent the night at his apartment, usually on weekends. He told police he started to fondle the boy when the boy was 12 or 13 years old. After the boy reached 16 or 17, DeLuca said he added pornographic movies to the meetings, police said. The meetings continued until earlier this year, he told police. DeLuca also provided a three-page affidavit, which was not released, police said.

Wilmington diocese officials have said at least four people here have made similar complaints against DeLuca, all dating to the 1960s.

DeLuca was ordained in 1958, serving first at St. Francis de Sales in Salisbury, Md. He then served in five parishes in New Castle County: St. John the Beloved in Milltown, St. Elizabeth in Wilmington, Holy Spirit in New Castle, St. Matthew in Christiana Hundred, and St. Joseph on the Brandywine in Greenville.

Reporting practices and protective measures changed after reports of child sexual abuse by priests emerged nationally in 2002. The Diocese of Wilmington has acknowledged that more than 60 victims have made credible allegations against at least 30 priests, many of whom are dead.

In 2003, Wilmington Bishop Michael A. Saltarelli notified the Syracuse bishop of credible allegations of sexual abuse against DeLuca.

Syracuse Assistant District Attorney Kari Armstrong said Wednesday a court date for DeLuca has not been set.

Contact Beth Miller at 324-2784 or bmiller@delawareonline.com.