'It's a Money Issue' for Accusers: Priest
Vendetta Claim Hit by Brothers' Lawyer: He's 'In Denial'

By Maureen O'Donnell
Chicago Sun-Times
November 6, 2006

http://www.suntimes.com/lifestyles/religion/125412,CST-NWS-priest06.article

A Burbank priest is fighting back against allegations he sexually abused two minors, saying there has been bad blood between him and his accusers for years, and they are looking for money.

"I deny it completely. It's a money issue. It's a vendetta," said the Rev. Robert Stepek.

The lawyer for his accusers swung back just as hard Sunday, saying Stepek's comments show "he's not only a molester, but an angry, mean-spirited molester -- and in denial."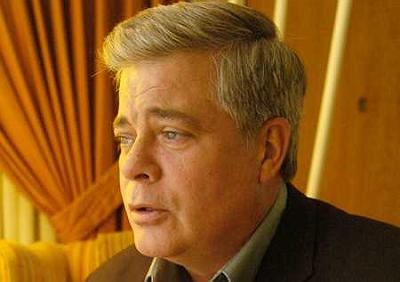 The Rev. Robert Stepek is facing allegations he sexually abused two minors. Photo by Keith Hale/Sun-Times


Stepek went further, saying he thinks priests are being presumed guilty because of outrage about the Rev. Daniel McCormack, who is accused in another Chicago abuse case.

"I would ask that the cardinal set aside any political ramifications caused by this thing and look at [my] case closely," Stepek said in a phone interview Sunday.

Letter read to parishioners

The war of words followed Saturday's announcement that Stepek is being removed as pastor of St. Albert the Great parish in Burbank.

An investigation "determined that there is reasonable cause to suspect that sexual abuse of minors occurred," said a letter from the Roman Catholic Archdiocese of Chicago read to parishioners at Saturday and Sunday masses.

According to Stepek, the accusations come from two brothers, each of whom bears a grudge against him.

The brothers said the abuse took place at a South Side parish where they were pupils, and Stepek was a priest, more than 20 years ago, Stepek said.

One brother is alleging "physical sexual abuse," while the other is alleging there was inappropriate "innuendo and writing," Stepek said.

'I've never abused anyone'

One of the brothers is an ex-priest, and "he knows the system," Stepek said.

The bad blood between them, Stepek said, can be traced to when the man was about to embark on studies for the priesthood.

"He was extremely angry when I would not give him a recommendation for a major seminary," said Stepek. "He swore at that moment I would get mine."

The other brother carries a grudge from an incident that happened years later, according to Stepek.

Stepek said he refused to pay the man in full for some deficient repair work at St. Albert's that took three years to complete.

"You want to get a terrible priest off the street, I'm all for it. I'm all for SNAP [Survivors Network of those Abused by Priests]," Stepek said.

But in his case, "I've never abused anyone in my life. It's ludicrous.

"I almost fell out of my chair when [the Review Board] said, 'We have reasonable cause,' " he said.

Stepek had a chance to make his case to the Review Board, but its members did not believe him, said Jeffrey Anderson, an attorney for the two accusers.

Anderson has hled hundreds of clergy sexual abuse cases.

"He's lashing out at the victims to demonize and re-victimize the victims," Anderson said of Stepek.

"They came forward in this case to protect others."

'Archdiocese is just afraid of SNAP'

Stepek's case has been sent to the Vatican for review.

In the meantime, he is being supervised in a private setting, the archdiocese said.

Many of St. Albert's parishioners reacted with disbelief and anger to Stepek's removal. Some shouted out protests at the masses where the archdiocesan announcement was read.

"They rushed to judgment," said Heather Wielgos, head engineer at the church, who collected signatures Sunday for a petition in support of Stepek. "I think the archdiocese is just afraid of SNAP."

modonnell@suntimes.com