Abuse Claim Accepted
Diocese Says Man's Story of Molestation Probably Happened

Associated Press, carried in Rocky Mountain News
November 13, 2006

http://www.rockymountainnews.com/drmn/local/article/0,1299,DRMN_15_5139998,00.html

Pueblo - A Denver man's claim that he was molested by a priest in the 1970s is credible, a spokesman for the Roman Catholic Diocese of Pueblo said.

Matt Cortez, 45, has alleged he was sexually abused by Andrew Burke while Burke was a priest at St. Pius X Catholic Church in Pueblo.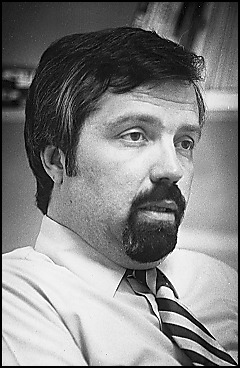 Andrew Burke shot himself to death at his home in September 2005.


"I believe that what he said happened to him happened to him," Monsignor Mark Plewka said.

Others also have accused Burke of abuse. Cortez's nephew, now in his early 30s and living in Denver, alleges Burke molested him after Burke left the priesthood.

An unidentified 46-year-old prisoner who was a former altar boy at the church filed a lawsuit against the diocese last year in Pueblo District Court alleging that Burke molested him during the early 1970s.

Burke, 62, shot and killed himself at his home in September 2005 after reporters began asking about the allegations. Authorities said Burke's suicide note did not mention the allegations.

Burke left the priesthood in 1973. A police report indicated Burke had told the Vatican about his plans to leave the priesthood in a letter that mentioned an unspecified "psychosexual behavior disorder."

Cortez and the diocese had been negotiating a settlement, but an e-mail obtained by The Pueblo Chieftain showed that talks broke off in September.

In the e-mail Plewka sent to Cortez, the diocese rejected Cortez's requests for $1.8 million and public release of Burke's personnel file, the newspaper reported in Sunday editions.

Plewka said the diocese is obligated to keep employee files private.

The diocese also rejected Cortez's request for a public admission on a Web site or during a news conference that Burke sexually abused Cortez. In the e-mail, Plewka said such an announcement would serve no purpose to protect others from molestation because Burke is dead, the newspaper reported.

The message also said Burke denied any sexual abuse when first confronted with the accusations.

Cortez said the diocese has provided counseling but said he may still file a lawsuit.

The diocese also is dealing with allegations against a former teacher at Roncalli High School, a church- run school that is now closed. The diocese and the Marianist religious order have been named in at least 21 lawsuits by former students who allege former teacher William Mueller subdued them with ether and sexually abused them years ago.