Former Priest in Colo. Clergy Abuse Scandal Dies in Mexico
Harold R. White, 73, Allegedly Molested Boys in Various Parishes over a Three-Decade Career

By Eric Gorski
Denver Post [Colorado]
November 16, 2006

http://www.denverpost.com/colleges/ci_4667565

Harold Robert White, the defrocked priest at the center of the most sweeping clergy abuse scandal ever to strike the Denver Roman Catholic Archdiocese, has died of an apparent heart attack while vacationing in Cancun, Mexico, officials said.

White's attorney, Douglas Tisdale of Denver, said in a brief statement that White, 73, died Tuesday afternoon of a "sudden heart attack." He said White's family is making final arrangements and requested privacy as they grieve. Tisdale declined to comment further, citing pending lawsuits against White.

White was in Mexico with the Rev. Edward Poehlmann, a Denver priest and a seminary classmate of White's, said the Rev. Patrick Kennedy, who served White's home parish, Holy Family in Denver, when White was studying for the priesthood.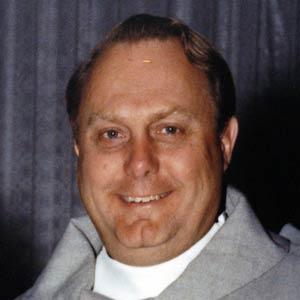 Harold White
Rhoto by the Post / John Prieto



Kennedy, who is retired, said White admitted to him that some but not all of the claims against him were true and that he was sorry. That is the fullest description to date of White's reaction to allegations that he molested boys over a three-decade career spanning Colorado parishes from mountains to plains.

"He had gone through quite a bit," Kennedy said. "He has been terrified, really, for quite some time, aware of what had happened to him and what he was responsible for. I feel sorry for him for what his life has been for 30 years, but I think he's in a better place now. He was badly mistaken but also very sorry for what he had done."

White's death carries an emotional toll for those involved - as well as legal implications. The former priest was named as a co-defendant in more than half of the roughly 26 lawsuits filed against the Denver archdiocese for its handling of White.

While one or two White accusers have agreed to out-of-court settlements and others are in the works, cases moving forward in Denver District Court will do so without depositions or testimony from a central figure.

Alleged victims react

"I wanted to see him face to face, across the table," said Brandon Trask, whose allegations in a Denver Post article last year were the first against White. "Would he say, 'I'm sorry'? I don't want to hear it secondhand from a priest."

The Denver archdiocese was informed of White's death and will honor his family's wishes for privacy, spokeswoman Jeanette DeMelo said. In a statement, the archdiocese noted that White left public ministry in 1993 and was laicized - or stripped of his Roman collar - in 2004. The reasons have never been revealed. DeMelo said the archdiocese has not had regular contact with White for years.

Another man suing the archdiocese, Tom Koldeway of Anchorage, Alaska, alleges White molested him when Koldeway was growing up in Loveland.

"I don't welcome the news" of White's death, Koldeway said. "I don't wish that on anyone. But I'm sure he was living with a heavy heart and I think it probably killed him. This is something he knew in his heart was wrong. That in itself is a pretty large punishment."

Kennedy, the retired priest, lived in the same Denver retirement community as White and said he saw him about a week ago. He said White wasn't feeling well, but there was no indication of serious illness.

The priest traveling with White, Poehlmann, was White's superior at a Minturn parish at the end of White's career in the 1990s and is now pastor of Presentation of Our Lady parish in Denver.

Kennedy said Poehlmann was part of a prayer group that included White.

"To their credit, even in the worst of circumstances, they did not abandon him," Kennedy said. "They support the person, not his actions."

Some still suffering

Some White accusers can take comfort that he will not victimize others, but that is tempered by pain they still suffer, said Jeffrey Anderson, a St. Paul, Minn., lawyer suing the archdiocese.

"This man left a legacy in partnership with the archdiocese of sorrow and pain that broke lives and shattered souls," he said.

The legal ramifications are hard to measure, Anderson said. Certain things only White knew, he said.

But ultimately, the litigation does not focus on White's actions, said Marci Hamilton, a law professor at Yeshiva University in New York who has testified in favor of laws that would make it easier for child sex-abuse victims to sue the church.

"Most of these cases are about liability for the archdiocese's knowledge of a perpetrator's activities," Hamilton said. "You need evidence in the personnel files, and none of that is affected by his death."

Staff writer Eric Gorski can be reached at 303-954-1698 or egorski@denverpost.com.

Staff writer Virginia Culver contributed to this report.


---
Harold Robert White

Born in 1933, Harold Robert White was raised in a middle-class Denver home. His father ran a plumbing business.

White tinkered with cars and double- dated in high school. He was dean of his class at Denver's St. Thomas Seminary, well liked and obedient to superiors.

White was ordained in 1960 and worked in 11 parishes over a 33-year career as a priest, serving in locales as diverse as Sterling, Denver, Colorado Springs, Aspen and Steamboat Springs.

He is accused of molesting more than two dozen boys and one girl from the early 1960s to the early 1980s.

At least three times, the Denver archdiocese was told of allegations against White but allowed him to serve, moving him from parish to parish for years before taking steps to remove him, according to interviews with alleged victims, one of his former superiors and church documents obtained by The Denver Post.

The Denver archdiocese has stressed that it takes all allegations seriously and is committed to helping all those involved heal.

White told a Denver television station last year that the allegations contained "half truths" and suggested his accusers' attorneys were out for money.

Source: Denver Post archives

E-mail: egorski@denverpost.com