After Years of Refusal, Diocese Releases Names of Priests Accused of Sexual Abuse

By Beth Miller, Mike Chalmers and Gary Soulsman
News Journal [Wilmington DE]
November 17, 2006

http://www.delawareonline.com/apps/pbcs.dll/article?AID=/20061117/NEWS/611170365/-1/NEWS01

For the first time, parents in the Catholic Diocese of Wilmington have the names of diocesan priests accused of sexually abusing children. They know which parishes they worked in and when they were there.

For the first time, victims can say their allegations against these abusers have been "admitted, corroborated or otherwise substantiated" to the satisfaction of Bishop Michael A. Saltarelli and the Diocesan Review Board he appointed to investigate allegations.

And for the first time, some victims who have never spoken about the abuse they suffered may find the courage to tell someone and get the help experts say they need to recover.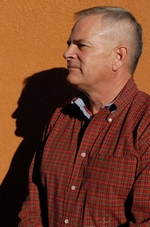 "Saltarelli has done more than any other bishop," said Mike Schulte, who says he was among the Rev. Francis G. DeLuca's Wilmington victims.
Photo by The News Journal/Matthew Jonas



Reversing a long-standing policy, Saltarelli on Thursday released the names of the 20 diocesan priests in the diocese's weekly newspaper, The Dialog.

He had refused to do so after the scandal of clergy abuse emerged nationally in 2002.

He had refused to do so under pressure from victims groups and lay groups in the diocese.

He had refused to release the names despite the concerns of community members and legislators about the whereabouts of sexual offenders.

He refused to do so in 2005, when The News Journal made the first public attempt to chronicle how church leaders in Delaware handled molestation claims. The diocese had acknowledged that at least 30 priests had been accused of molesting more than 60 children since 1950, but neither the church nor Delaware prosecutors ever published a full account.

The newspaper's review showed that in many ways, the Diocese of Wilmington followed the same pattern revealed in Boston, Philadelphia and other dioceses, where abusive priests were quietly transferred from parish to parish. They were sent to psychologists rather than to police. Victims were forced to sign confidentiality agreements as part of any legal settlements, a practice now forbidden by the diocese.

Saltarelli changed his mind about releasing the names of accused priests after a Syracuse, N.Y., teenager told his parents that a former Delaware priest living there had been sexually abusing him. The retired priest, the Rev. Francis G. DeLuca, was arrested last month.

In a letter to Catholics in the diocese, Saltarelli said he was "deeply troubled" by DeLuca's arrest. DeLuca had been allowed to retire to Syracuse after abuse allegations arose here in 1993. Syracuse police say DeLuca, 77, confessed to them.

Saltarelli also said he released the names "to continue the efforts of our diocese to encourage victims of clerical sexual abuse to come forward and seek help."

John Dougherty, who grew up in Wilmington's Forty Acres neighborhood and now lives in Las Vegas, came forward years ago. But nobody believed him then.

"This blows my mind," said Dougherty, who was sexually abused by the Rev. Edward B. Carley for more than a decade. Carley, who died in 1998, was a priest in the Wilmington Diocese for 50 years. "This kind of makes all the pain I went through worthwhile in a way. More people have to know about this. The truth has to be told."

The Rev. Thomas Flowers, pastor of St. Polycarp Catholic Church in Smyrna, said it is a painful moment for local Christians, especially Catholics. The Diocese of Wilmington includes all of Delaware and the Eastern Shore of Maryland, about 220,000 Catholics.

"This is our spiritual tsunami," Flowers said. "Priests will need to address the news in services this weekend. You can't ignore it, pretend it didn't happen. The services will be like funeral masses. The hurt is going to be deep."

He expects people to feel many emotions -- disappointment, embarrassment, anger, grief and shame.

For some, the emotion may be relief.

Move is short of full disclosure

The diocese's move is a long overdue step in the healing of sexual abuse victims and their families, said Valerie Marek, executive director of Survivors of Abuse in Recovery, or SOAR, a nonprofit counseling and therapy group with offices in Wilmington and Dover.

"We've been talking about this for, what, 15 years now, and they're just now coming forward with these names," Marek said. "They're doing the right thing. It's about time."

But Saltarelli didn't tell all Thursday.

He did not name two long-dead diocesan priests against whom credible allegations had been filed but not, in the judgment of the review board, substantiated.

He also did not release the names of the 10 priests ordained by private religious orders who have credible allegations of sexual abuse against them, but he has recommended that superiors of those orders do so, diocese spokesman Robert G. Krebs said.

Officials of the Norbertines and the Oblates of St. Francis de Sales did not return calls from The News Journal on Thursday. Those orders operate Archmere Academy and Salesianum School, where civil lawsuits are pending against priests who formerly worked there.

U.S. Navy Cmdr. Kenneth Whitwell, whose suit against Archmere, the Wilmington Diocese and the Rev. Edward Smith is pending in federal court, was disappointed that Saltarelli excluded the names of nondiocesan priests.

"The diocese grants them privileges to function as a priest and therefore gives them the cloak under which they operate," Whitwell said Thursday. "The priest who abused me could not have come into my home if he had not been authorized to be a priest here by the Diocese of Wilmington."

Beyond the law

Most of the reported abuse happened decades ago, beyond the reach of the criminal statute of limitations. And many Catholics and diocesan officials have believed that meant the abuses had ended. DeLuca's October arrest put an end to that assumption.

"By disclosing the names and locations of those living priests ... we perhaps in some way may help prevent or deter any further incidents," Saltarelli wrote.

Flowers agreed the release could help other victims get help.

"I would hate to think there is some person out there suffering because the names never appeared in public. If only one other person begins to heal, all this pain will be worth it," he said. "It can be hard for victims to come forward if everyone else speaks of a priest as a hero and that person knows them as something else. Perhaps that has been an obstacle for victims getting healing."

The statute of limitations also has been an obstacle. Few legal remedies exist for abuses that happened many years ago.

An effort earlier this year by legislators to change Delaware's civil statute of limitations met support from lawmakers, but time expired before a bill was passed. Another will be introduced next year, said Rep. Greg Lavelle, R-Sharpley, who was among the co-sponsors of the bill.

"The diocese has hopefully learned from their mistakes in the past," Lavelle said. "Anything that can bring light to this, to show that molesters can't hide in the shadows, is a good thing."

David Clohessy, national director of the Survivors Network of those Abused by Priests, or SNAP, said legislative pressure probably was another factor in Saltarelli's decision.

"We're glad for truth-telling for any reason," Clohessy said. "If the bishop genuinely wants to protect kids and heal victims, he'll disclose the names of all predators the diocese has ever had -- lay and clerical, priest and seminarian."

None in public ministry

Ten of the priests named are dead. The diocese says none of the living priests remains in active public ministry, but one of them -- the Rev. Douglas W. Dempster -- told The News Journal he ministers "in his own way" in homes in rural Marydel, Md.

Krebs said the diocese will ask Pope Benedict XVI to remove the living priests from the priesthood, a process known as "laicization." But, he said, the diocese can't do much more to monitor those still living in the community.

The Rev. Edward F. Dudzinski, 56, lives 100 yards from a Herndon, Va., elementary school, according to Jim Money, a former Washington police officer who has been monitoring Dudzinski's activities since learning of his history.

Dudzinski was removed from ministry in the Wilmington Diocese in 1985 because of sexual abuse allegations, but that did not prevent him from becoming a juvenile counselor in Virginia. He surrendered his license in 2003 as part of a settlement stemming from allegations that he slept in the same bed with a minor on at least 10 occasions in 2001. Money said no authorities are monitoring Dudzinski, who was never criminally prosecuted.

"I certainly hope if there are any other skeletons in the closet that [diocese officials] come forward and bring those out to the public," said Nelson Lamb, whose son, Barry, was among Dudzinski's accusers.

Mike Schulte, who grew up in Wilmington and lives in Virginia, was elated to hear the diocese had released 20 names.

"It's superlative," said Schulte, who says he was among DeLuca's Wilmington victims. "Saltarelli has done more than any other bishop."

Carlene M. Sandella, director of worship at St. John the Baptist-Holy Angels in Newark, said the atmosphere was very heavy at the church Thursday, and that she was shocked by some of the names released.

She is also a member of the northern Delaware chapter of Voice of the Faithful, a lay group that has served as an advocate for victims and faithful priests.

Sandella commended Saltarelli for releasing the names, though she says it took considerable pressure. She hopes the bishop will be open to greater transparency. At the same time, she suspects the bishop will take heat from other bishops for this action.

"I feel really sorry right now for the really good priests who are embarrassed to wear the collar," she said.

The Rev. Richard A. Reissmann, pastor of Sandella's church, said he believes the Catholic church will be better for Thursday's disclosures.

"If I didn't believe in the Holy Spirit, I would tend to give up hope," he said. "But I firmly believe that we will move through this. I believe that in time we will be stronger for the action the bishop has taken."

More might come forward

The public acknowledgement is a relief to victims, many of whom have kept their abuse a secret for decades.

"When something like this happens, you have many more survivors come forward," Marek said. "It could validate what happened to them. At long last, someone believes them."

For some victims, though, the revelations could stir up memories and feelings they've worked for years to suppress, she said.

"There are folks who have been able to push it out of their minds for many years and now it comes back to them," Marek said.

Still, acknowledging and confronting the abuse is a healthy step for victims, families and the church, she said.

"You're only as sick as the secrets you keep," Marek said. "Hopefully, this is a trend toward a healthier church and healthier survivors who've lived with stigma all their lives. If we can transfer the stigma from the victim to the perpetrator, that's a lot better."

E-mail: bmiller@delawareonline.com

E-mail: mchalmers@delawareonline.com

E-mail: gsoulsman@delawareonline.com