Hudson Vicar Accused of Sexually Abusing Minor

CBS 4 [Hudson MA]
November 27, 2006

http://cbs4boston.com/topstories/local_story_331211154.html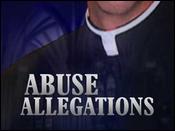 Photo by The CBS


(CBS4) Brighton An allegation of sexual abuse of a minor has prompted the Archdiocese of Boston to place a vicar at a Hudson parish on administrative leave.

The archdiocese released a statement which said Rev. Steven Poitras, who serves at St. Michael's Parish, is accused of sexually abusing a minor in 1994.

Attorney General Tom Reilly and the Essex County District Attorney's office have been notified about the incident, and according to the archdiocese, a preliminary investigation into the allegation has been initiated.

"The decision to place Father Poitras on administrative leave does not represent a determination of his guilt or innocence as it pertains to this allegation," the archdiocese said in a written statement.

Cardinal Sean O'Malley says he will continue to do everything possible to protect children and to support those who suffer as a result of clergy sexual abuse.