Lawsuit Accuses Priest of Abusing Altar Boy
Man Says Abuse Continued for Lengthy Time

Local 10
November 28, 2006

http://www.local10.com/news/10416343/detail.html

Miami -- Another lawsuit has been filed against the Archdiocese of Miami alleging that a priest repeatedly molested an altar boy over a lengthy period of time.

Attorney Jeffrey Herman announced the suit filed on behalf of a man who had served as an altar boy at St. Timothy Church. The suit alleges that the Rev. Gustavo Miyares groomed John Kleer by, among other things, giving him special attention and offering him wine which was intended for use in Mass.

Herman said, "He (Kleer) was betrayed by Miyares and it's time he paid the consequences."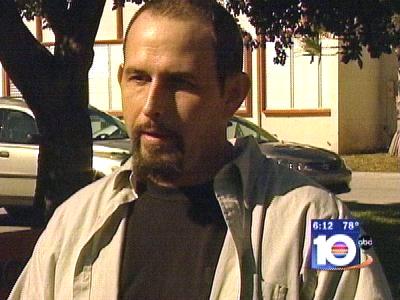 John Kleer



The suit alleges that in the early 1980s, after he gradually gained Kleer's trust, Miyares began to sexually abuse him. Kleer said that when he questioned the sexual touching, Miyares told him that these were the kind of things that boys did to become a priest. Kleer was about 12 years old at the time of the alleged abuse.

Tuesday, Kleer said tearfully, "I've been hiding all my life. It's destroyed me. It's destroyed my family."

In response to the lawsuit, the archdiocese released the following statement:

"The Archdiocese of Miami has learned of a new allegation made against Father Gustavo Miyares and again asks if anyone has been a victim of sexual abuse by a member of the clergy or church personnel to come forward by contacting the Archdiocese's Victims' Assistance Coordinator at 1-866-802-2873 and contact your local law enforcement department.

"Father Miyares resigned as pastor of Immaculate Conception Catholic Church in October of 2006. This was a direct result of a sexual allegation made against Father Miyares and received by the Archdiocese of Miami on Oct. 4. His resignation includes loss of faculties to function publicly as a priest or wear his clerical collar.

"The alleged actions of Father Miyares were previously unknown to the Archdiocese of Miami. There were no prior allegations or information to indicate Father Miyares did or would engage in any type of inappropriate or abusive behavior.

"Per our policy, pastoral and psychological counseling is offered to alleged victims. It is a sad day when the Catholic Church learns of someone who has been an alleged victim of sexual abuse.

"We again apologize to this alleged victim and pray that his journey to healing may begin."