Unlocking the Secrets of the Fort Worth Diocese
Files Detail Allegations against Priests, Reveal Deception by Leaders

By Darren Barbee
Star-Telegram
November 29, 2006

http://www.dfw.com/mld/dfw/news/16121319.htm

[See related articles on Hanlon, Hoover, Howlett, Magaldi, Reilly, and Renterķa. See also the documents on which this series is based, with links to assignment records and background information.]
| | | | | | | |
| --- | --- | --- | --- | --- | --- | --- |
| | | | | | | |
| Notes, memorandums and e-mails released Tuesday detail how the fear of bad publicity influenced the actions of former Fort Worth Bishop Joseph P. Delaney and other diocese leaders when dealing with allegations of sexual misconduct by priests. | | Delaney announced in 1995 that the Rev. William Hoover had admitted to molesting a child 38 years earlier. More allegations followed. [See article.] | | Accusations against the Rev. Philip Magaldi surfaced in January 1997, but Delaney didn't remove him from ministry until April 1999. [See article.] | | Eleven men have said in court documents that Monsignor James Reilly abused them when they were children in his Arlington parish. [See article.] |

These articles contain sexually explicit language that may be offensive to some readers.

Fort Worth -- In public, Fort Worth Bishop Joseph P. Delaney and his trusted subordinates often spoke of the importance of being honest and open about allegations of sexual abuse by priests.

But the moral and spiritual leaders of the Fort Worth Roman Catholic Diocese buried key facts about six men accused of molesting children in their secret archive, known as the confidential files.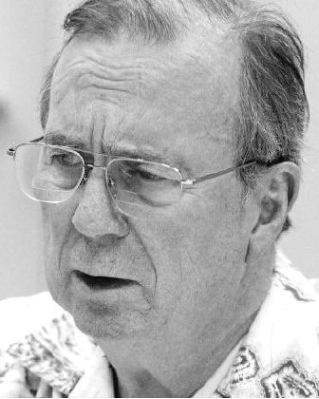 Joseph Schumacher


On Tuesday, state District Judge Len Wade released portions of the files after about a year of legal maneuvering by attorneys to keep them closed. The files, which were sealed as part of a sexual abuse lawsuit against the diocese, reveal that Delaney and other church leaders sometimes intentionally misled the public, their congregations and the priests' accusers.

In the documents, those leaders describe how they hid payments to one victim while counting the days until the civil statute of limitations had expired and how they moved accused priests to other parishes.

The secret files' notes, memorandums and e-mails detail how the fear of bad publicity often influenced diocese leaders' actions.

The files also show how Delaney, who died last year, often wrestled with the best way to handle accusations against men he trusted.

Mark Hatten, an attorney who represents the diocese, said the files are a window to a different time, before the diocese implemented strict standards for dealing with accused clerics.

"Overall, the diocese took swift action ... once abuse was reported," Hatten said.

He added that Bishop Kevin Vann, who became leader of the diocese last year, "is embracing cleaning all of this up."

The clerics worked across the diocese, including Bedford, Arlington and downtown Fort Worth.

They led country parishes and urban congregations. And they were accused of the worst debauchery -- groping and raping children and teens and even asking for bizarre favors -- not far from the altar or in their rectories. Youths were often sent to the priests by trusting parents.

The Star-Telegram, The Dallas Morning News and several people who say they were the priests' victims asked Wade to release the files.

The court redacted parts of the documents to remove information that would identify accusers and reveal personal information about the accused priests.

Vann was not available for comment Tuesday. At an August news conference, he said the church could have "acted more promptly, forthrightly and with greater compassion to those who came forward with allegations."

The files show that Delaney, the Rev. Robert Wilson and other church leaders allowed accused priests to stay in ministry, sometimes moving them to other congregations.

The Rev. Joseph Schumacher, who also handled some cases, said in an interview Tuesday that he remembered few of the people he dealt with and that Delaney took the lead in handling most allegations.

"Bishop Delaney was a good listener," Schumacher said.

He disagreed with Vann's statement that the diocese could have been more compassionate. He noted that the diocese always offered people counseling and paid for it.

Wilson couldn't be reached for comment.

The court-ordered release of the files is one of the few cases in the nation in which so much information has been released to the public at once.

"I hope what this does is that this alerts other judges to the dimensions of this problem and how it's being handled by the church, all over the place," said Richard Sipe, a former Benedictine monk who has served as an expert witness in clergy abuse cases.

A pattern of cover-ups

In one 1995 case, a priest admitted to Delaney that he had abused three boys, but initially Delaney only publicly spoke of one victim and "an incident."

Ultimately, the diocese would learn of at least nine accusations against the priest.

In another case, the diocese and one church secretly gave money to an accuser -- even paying for her child care -- with the notation "social outreach" on some checks.

"I am requisitioning $600 which will be sent you directly by our finance office," Wilson wrote in one of several letters to a priest who helped him arrange payments to the woman. "They will not be noting what it is for, but from this letter you will be aware that it is to reimburse the Pallottine Fathers for one half the $1,200 sent to" the accuser.

Even as two allegations were made against another priest -- and Delaney saw firsthand a "very inappropriate gesture" by the clergyman with altar boys -- Delaney considered restoring him to limited duties more than a year later. When renewed publicity cooled him on the idea, Delaney promised to discuss granting him duties later.

There is no record in the released documents of diocese officials' having called the police. But church leaders in some cases notified the diocese insurance company about allegations.

Hatten said that the diocese conformed with the law in place at the times that accusers came forward. Some of their allegations dated back decades.

In one case, Wilson wrote of his relief that the risk of facing a lawsuit from one accuser had passed.

The newly released files detail allegations against six clergymen: the Revs. William Hoover, John Howlett, James Reilly, Philip Magaldi, Rudolf Renterķa and James Hanlon. Hoover, Hanlon and Reilly are dead.

Many of the priests have denied abusing anyone. Hoover publicly admitted to sexual misconduct with one boy.

The priests still living and their attorneys could not be reached for comment.

Files for the Rev. Joseph Tu Ngoc Nguyen, a Dominican order priest, remain sealed because his attorney appealed their release. Some of those files were inadvertently released Tuesday.

Tu has been accused of sexual misconduct with women and girls. His attorney has disputed some of the allegations. Tu remained in active ministry in Houston after allegations surfaced against him in the 1990s, but he was suspended when an allegation involving a minor was made this year.

Records about another accused priest, the Rev. Thomas Teczar, were already public because of a lawsuit. The records don't include information about at least one other area priest recently accused of misconduct.

Tahira Khan Merritt, who has represented more than a dozen people in suits and other legal action against the diocese, said the files show a pattern and practice consistent with the national church.

Fort Worth officials ignored "the needs of victims, placing priests over the safety of children, and failing to report [allegations] to the civil authorities," Merritt said.

Light penalties, delayed efforts

The files show that since 2002, when American bishops agreed to remove from ministry priests credibly accused of sexual abuse, the diocese has responded aggressively. But the diocese announced in August that one priest, Magaldi, was still performing some priestly duties at the nursing home where he lived. Vann forbade him Aug. 10 from presenting himself as a priest.

Notes by Delaney, Wilson and Schumacher also show that:

The diocese offered counseling to accusers. But they sometimes complained of insensitive and hostile treatment by the diocese committee that investigated sex abuse complaints.

Even when a priest was deemed to have acted improperly, the penalty was often light: supervision by another priest or reassignment.

Leaders delayed for years any efforts encouraging other people at local churches to come forward -- a decision that accusers say likely allowed others to suffer in uncertainty for decades.

"It's a shame that it took years of legal pressure to [force] Fort Worth church officials to do what's right and what they should have done years ago," Mary Grant, western regional director of Survivors Network of those Abused by Priests, said in a statement.

"Bishop Vann's next steps are clear," she said. "He must personally visit each of the parishes where these men worked and beg any victims or witnesses to contact law enforcement."

The files were part of the evidence in the lawsuit involving Teczar and had been sealed at the diocese's request.

Delaney hired Teczar after the priest admitted having been sexually attracted to adolescents, according to previously released documents. Teczar was accused in the lawsuit of abusing two men in Ranger, a small town east of Abilene, in the 1990s, when they were minors. The diocese settled the lawsuit last year for $4.15 million.

The diocese admitted no wrongdoing in the settlement, and Teczar has said he did not abuse the men. Teczar faces criminal charges in Eastland County related to that case.

Last week, the diocese settled a lawsuit with 11 men who said Reilly abused them when they were as young as 8.

Wilson and Schumacher stepped down in July after about two decades of service to Delaney. Vann has said their removal was planned since his arrival last year and had nothing to do with the potential release of the files.

In a March interview, Vann said both men would continue to work at their churches in Arlington and Aledo. But Schumacher has retired and is no longer pastor at St. Matthew Catholic Church in Arlington.

Wilson is still leading Holy Redeemer Church in Aledo, according to the church's Web site. Wilson did not respond to a message left on his cellphone.

* * *