Police Notified of Abuse Charge

By Darren Barbee
Star-Telegram [Fort Worth TX]
December 1, 2006

http://www.dfw.com/mld/dfw/16139821.htm

Even as the Fort Worth Roman Catholic Diocese is under criticism for past handling of sexual abuse allegations against priests, a diocese attorney confirmed Thursday that it has told police of new allegations against a Tarrant County clergyman.

Within the past month, a person has accused the priest of sexual abuse, said the attorney, John Crumley. He would not give any other specifics, including the name of the priest or the city where he works.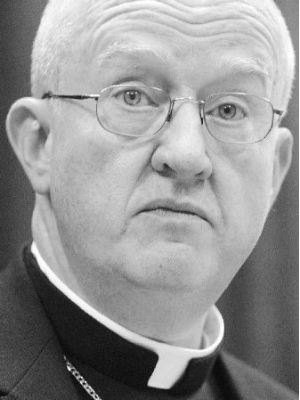 Bishop Kevin Vann


Crumley said police were notified "as soon as it was reported to us."

Also Thursday, a national sex-abuse victims group called on Fort Worth Bishop Kevin Vann to discipline officials who didn't tell authorities about accusations involving priests accused of sexual abuse.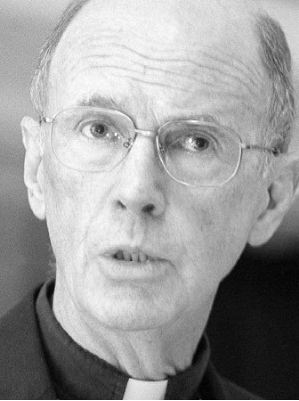 Bishop Joseph P. Delaney


"It's not that these men refused to contact the police promptly," said David Clohessy, the national director of Survivors Network of those Abused by Priests, or SNAP. "For the last five or six years, these men could have and should have called and didn't."

Vann, who became bishop last year, was not available for comment.

In secret files released by court order this week, there was no indication that police or other agencies were notified of allegations about priests when Bishop Joseph P. Delaney, who died last year, led the diocese.

The files offer new information about six accused priests: the Revs. William Hoover, John Howlett, James Reilly, James Hanlon, Philip Magaldi and Rudolf Renterķa.

Hoover, Reilly and Hanlon are dead.

Crumley said that just because allegations about the priests were brought to Delaney, it doesn't mean that he would be the one to contact the police, and said that the person who first learned of the allegation may have done so.

Still, Crumley said he had no personal knowledge of authorities being contacted about the six priests, though he wasn't privy to all of the information in the files. "I know that in later years, [everyone] that's come to me, I have advised that they notify the police," he said.

Monsignor Joseph Schumacher, former diocese vicar general, also said Thursday that he was unaware whether law enforcement agencies were contacted about allegations involving the six priests. But Schumacher, who has said Delaney took the lead in the cases, noted that the allegations the diocese received often referred to cases that were years or decades old.

"Obviously, if the statute of limitations is gone, we're not required to" report the matter, he said.

Schumacher also said that since 1993, accusations of sexual abuse were taken to a diocese committee that included various experts.

The secret files, which had been sealed as part of a sex abuse lawsuit involving another priest, showed that accused clerics often received light penalties -- reassignment, supervision by another priest or retirement. Delaney and the former chancellor, the Rev. Robert Wilson, often made decisions on the accused priest's fate.

Wilson, who heads a church in Aledo, could not be reached for comment.

Schumacher, who dealt with some of the priests' accusers, said "I think what was done, in light of what we knew at the time it took place, was good."

Crumley added that legal opinions indicated that if an accuser is an adult, there is not a duty to report an accusation of child abuse.

"The idea is protection of minors," Crumley said.

David Montague, a senior staff lawyer for the Tarrant County district attorney's office, has said he is unaware of any case the diocese brought to prosecutors' attention in the past 16 years.

Montague said Thursday that diocese files are being reviewed "to see if there's anything there" that needs to be investigated.

But SNAP said in a letter to Vann on Thursday that the bishop has enough information in the files to discipline four priests who should have contacted police.

The group also criticized Wilson and the Rev. Philip McNamara for paying a priest's accuser while privately discussing when they would be "out of the woods" -- meaning that the woman could no longer take legal action.

McNamara, a religious order priest who leads St. Brendan Catholic Church in Stephenville, said he was "not authorized to comment."

SNAP also criticized the Rev. Tim Thompson of St. John the Apostle Catholic Church in North Richland Hills and the Rev. John Gremmels of St. Elizabeth Ann Seton Catholic Church in Keller for their handling of information about Magaldi.

"They have failed both their moral and their civil obligations and have set a horrible example for their parishioners," the letter says.

Vann is seeking to have Magaldi and Renterķa defrocked.

Delaney removed Magaldi from ministry in April 1999 after two accusations of sexual abuse and the threat of bad publicity.

Magaldi has maintained his innocence.

In January 2001, Gremmels reported four incidents to Delaney concerning Magaldi, including one he witnessed.

Gremmels saw Magaldi kiss a grieving 17-year-old boy on both cheeks and give him a lengthy embrace. Gremmels added that many people were present at the time.

Among other things, Gremmels also reported being told that a priest fitting Magaldi's description touched a teenage boy on his buttocks.

Gremmels said Thursday that he found the behavior repugnant, but not criminal.

"I called and reported it immediately to the diocese," Gremmels said. "As far as I can tell, there was no law broken in any way."

Thompson learned third hand of possible "pedophilic material" on Magaldi's personal computer and informed Delaney in October 2001.

In a brief interview, Thompson said he believes he did the right thing. "I thought that's what I was supposed to do," he said.

He added that he trusted the diocese leadership to deal with the matter.

Darren Barbee, 817-390-7126 dbarbee@star-telegram.com