Former Catholic Brother Gets 5 Years after Admitting Molesting Boys

By John R. Ellement
Boston.com [Boston MA]
December 21, 2006

http://www.boston.com/news/globe/city_region/breaking_news/2006/12/former_catholic_1.html

Edward Anthony Holmes, a former Catholic brother shown at his arraignment last year, pleaded guilty today to molesting two boys in the 1970s and 1980s.

By John R. Ellement, Globe Staff

A former Catholic brother today admitted he repeatedly raped and sexually assaulted two boys in the 1970s and 1980s and was sentenced to five years and one day in prison.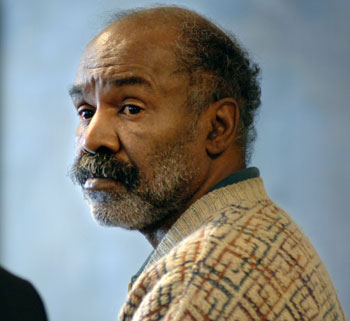 Josh Reynolds for The Boston Globe



Edward Anthony Holmes, who is now 65 years old and lives in Washington DC, declined to comment after leaving Suffolk Superior Court, where he pleaded guilty to a total of 17 charges, including photographing a child for sexual purposes. "I have nothing to say," Holmes said. His defense attorney, Jeanmarie Carroll, also declined comment.

Suffolk Assistant District Attorney Audrey C. Mark said in court that Holmes was a member of the Congregation of the Sacred Heart of Jesus and Mary and was assigned to work at the now-closed Nazareth Child Care Center in Jamaica Plain run by the Archdiocese of Boston.

Mark said children taken from their homes by the Department of Social Services would be sent to the facility where Holmes was the residential counselor. Instead of offering spiritual guidance, however, Mark said Holmes told the two boys they must have sex with him or he would never let them leave the center.

"The defendant molested them. He violated them and he raped them," Mark said. "In terms of child abuse, this is about as bad as it gets."

One victim was repeatedly sexually assaulted between 1976 and 1980 when he was between the ages of 10 and 14. The second victim was attacked -- and photographed having sex with Holmes -- between 1977 and 1983 when he was between the ages of 9 and 15.

Mark said Holmes kept the photographs with him until his "housemates" discovered them in 1989. A spokesman Congregation of the Sacred Heart told the Globe last year that Holmes had left the order in 2002 for reasons having nothing to do with his crimes.

Mark read a statement from the first victim. "I wish I could forgive you, but right now I can't," he said. "I hope you find peace with God."

Mark asked for an eight to 10 year sentence. Carroll lobbied for probation.

Superior Court Judge Carol S. Ball imposed the five year and one day sentence to be served at the state prison in Walpole and agreed to let Homes remain free until Jan. 8.