Diocese Settles Sex-Abuse Suit
Civil Case Stems from Claims of Abuse at Mesa Church in '85

By Michael Kiefer
Arizona Republic [Phoenix AZ]
December 27, 2006

http://www.azcentral.com/arizonarepublic/local/articles/1227catholic1227.html

The Catholic Diocese of Phoenix agreed to pay $100,000 to a man who claimed he was sexually abused as a teen by two priests and a lay minister.

According to the joint stipulation, which was filed last week in Maricopa County Superior Court, the man who made the allegations agreed to dismiss his civil lawsuit against the priests and church.

The lawsuit, filed in January 2005, alleged that William Cesolini, now 35, had been sexually assaulted in 1985 by a priest, Mark Lehman, and a former teen minister, Phil Baniewicz. The abuse supposedly took place at St. Timothy's Parish in Mesa, and both men were accused of abusing Cesolini on multiple occasions.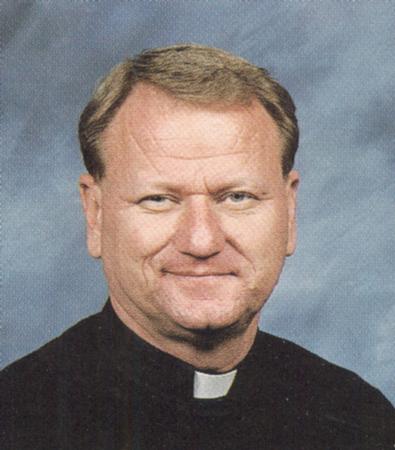 Monsignor Dale Fushek



In the suit, Monsignor Dale Fushek, who was pastor of that parish and co-founded Life Teen, the nation's largest Catholic youth ministry with Baniewicz, was accused of giving alcohol to the teen and then watching and masturbating as Lehman sexually abused Cesolini, then 14. Furthermore, the suit alleged that Fushek acted negligently in not reporting the sexual abuse and that he, Lehman and Baniewicz threatened Cesolini if he reported them.

The diocese and church officials, including Bishop Thomas J. O'Brien, now retired, were named in the suit for being negligent in their oversight of the priests.

Neither the church nor the priests admitted any liability in the agreement, which called for the case to be dismissed with prejudice, meaning it cannot be refiled.

Lawyers for both sides talked about healing.

"As Billy's lawyer and as a member of the Catholic Church myself, I hope and pray that the settlement of the case serves as another step toward healing for Billy and the church and everyone associated with the case, even the perpetrators," said Cesolini's attorney, Frank Verderame.

Those sentiments were echoed by the diocese's attorney, Michael Haran.

"We are a church," he said. "We're about healing and reconciliation. And I certainly hope there will be some healing that comes out of this for Mr. Cesolini and for his family and for the people involved."

Michael Manning, an attorney for Fushek, would only confirm that the parties had agreed to dismiss the case.

Cesolini attended a seminary to train to be a priest.

He had no recollection of the sexual attacks and suffered from "dissociative amnesia," meaning that he had blocked the memories as a result of post-traumatic stress disorder, the suit stated. The "repressed memories" re-emerged in 2003 while Cesolini was in counseling, according to the suit.

In December, Cesolini graduated from Arizona State University and took a position as a special-education teacher.

Baniewicz resigned as president of Life Teen in May. The Life Teen program, which Baniewicz and Fushek founded in 1985, is used in hundreds of Catholic parishes worldwide. He was not charged with any crimes and has since moved out of state.

Lehman served a 10-year prison sentence for molesting students at St. Thomas the Apostle Catholic School in Phoenix; the diocese has asked the Vatican to defrock him.

Fushek, who was a top aide to O'Brien, was placed on administrative leave in 2004 when allegations surfaced against him. He is currently facing seven misdemeanor charges, including contributing to the delinquency of a minor, assault and indecent exposure. Those charges stem from incidents with other youths in the Life Teen program dating back 10 to 20 years.

According to the 10-count direct complaint filed against Fushek in November 2005, he would encourage teens to divulge details of their sex lives during confession and invited them into his bed and his hot tub. In one instance, he "flicked" a teen's genitals, according to the complaint, and in another he exposed himself. Three of the initial counts were thrown out.

The criminal case against Fushek was on the verge of going to trial in June when it hit a roadblock over whether he is entitled to a jury trial; not all misdemeanors need be tried before a jury.

Maricopa County Superior Court Judge Douglas Rayes overruled San Tan Justice of the Peace Sam Goodman, deciding in August that Fushek must receive jury trials on all seven misdemeanor sex counts. Goodman had granted Fushek only a jury trial on one count of indecent exposure. He would have received a bench trial on five counts of contributing to the delinquency of a minor and one count of assault.

The Maricopa County Attorney's Office challenged Rayes' ruling in September by filing an appeal still pending before the Arizona Court of Appeals.