Diocese Faces Another Lawsuit
Wilmington Man Says He Was Abused 200-300 Times

By Mike Chalmers
News Journal [Wilmington DE]
December 29, 2006

http://www.delawareonline.com/apps/pbcs.dll/article?AID=/20061229/NEWS/612290342/-1/NEWS01

Douglas J. McClure said he bottled up painful memories of sexual abuse by a Roman Catholic priest for 50 years, until it all came flooding back to him in 2005.

Now, the Wilmington resident wants the Catholic Diocese of Wilmington and St. Ann's Catholic Church in Wilmington to pay for the trauma he suffered at the hands of the late Rev. Edward B. Carley in the 1950s. He sued them Thursday, seeking financial compensation for the 200 to 300 instances of abuse he said happened when he was 8 to 10 years old.

McClure claims in his lawsuit, filed in Delaware Superior Court, that a January 2005 story in The News Journal about Carley's alleged abuse of a St. Ann's classmate triggered memories of his own abuse.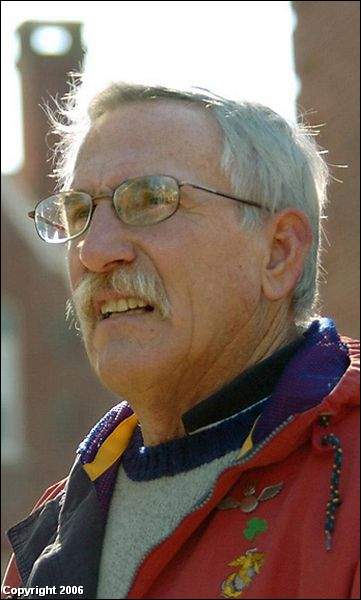 Douglas J. McClure says memories of abuse were triggered by news stories



The diocese admitted Carley abused boys and apologized for his "despicable actions" when it announced the $65,000 settlement with McClure's classmate. Carley was one of 20 priests the diocese named in November as having substantial or admitted abuse allegations against them.

But McClure's attorney, Thomas Neuberger, said those actions don't excuse the diocese's contribution to McClure's troubled life, which included alcoholism, a suicide attempt and the post-traumatic stress disorder he developed after serving in Vietnam as a Marine combat veteran. He has been involved with Alcoholics Anonymous since 1987 and is receiving psychological treatment from the Veteran's Administration.

"Justice won't be rendered in the prayers of the Catholic Church for all the victims during Advent or anything like that," Neuberger said, referring to the diocese's call for prayers earlier this month. "Justice will be rendered in a court of law by a jury of mothers and fathers who know what the duty to protect children really means."

Diocese spokesman Robert Krebs said the diocese had not reviewed McClure's lawsuit and could not comment on his claims.

Neuberger said he and McClure waited to file the lawsuit until a Delaware Superior Court judge ruled earlier this month that the two-year statute of limitations on abuse lawsuits does not start until the victim remembers the abuse.

In that case, Eric Eden, 38, of Wilmington, claims the Rev. James W. O'Neill sexually abused him hundreds of times between 1976 and 1985. O'Neill, a member of the Oblates of St. Francis de Sales, was principal of Salesianum School in Wilmington. Eden said he had repressed memories of the abuse until 2002, when the church sex abuse scandal made national headlines.

Neuberger said McClure had to sue the diocese and the church this month because the statute of limitations in his case would have expired in January.

Diocese knew, suit says

Krebs would not say whether McClure had received counseling through the diocese, which has offered the service to all victims for the past several years.

"The diocese does offer counseling and assistance to any and all victims of clergy sexual abuse," Krebs said. "We'll continue to do that, no matter who the victim is and what the circumstances are."

McClure, 60, and his family attended St. Ann's Catholic Church at Gilpin Avenue and Union Street, where Carley was assistant pastor from 1954 until 1962. McClure's parents pulled him out of St. Ann's School in 1956 for unknown reasons, Neuberger said.

The lawsuit claims the diocese and St. Ann's officials knew Carley was molesting boys as far back as his ordination in 1948 and during his time as assistant pastor at St. Mary Refuge of Sinners in Cambridge, Md.

At St. Ann's, Carley befriended boys and their families by taking the boys on trips and buying them gifts, the lawsuit claims. Carley sexually abused the boys in his rectory bedroom at St. Ann's, in the pools at Wilmington YMCAs, on Carley's sailboat and many other places, according to the suit.

Carley would sometimes molest McClure and other boys while praying, reading the Bible or explaining the mystery of the Eucharist, the suit claims.

Neuberger said McClure suffered "traumatic amnesia" and did not remember the abuse until reading The News Journal story about Carley's abuse of John F. Dougherty Jr., now of Las Vegas, Nev. McClure told his wife about the abuse for the first time, then called The News Journal to discuss it. He no longer attends church, Neuberger said.

A 'sexual toy'

During the press conference at Neuberger's office, McClure remained silent. He stared straight ahead and his eyes grew red and moist around the edges as Neuberger spoke. When Neuberger claimed Carley used McClure as a "sexual toy," McClure glanced at the ceiling, closed his eyes and drew a quick, deep breath.

In 1962, the diocese transferred Carley to St. Paul's Church in Wilmington, then to St. Peter's Cathedral in Wilmington and three parishes in Maryland. Carley died in 1998 at a priest retirement community in Connecticut.

"They were on notice the man was a pedophile and just kept sending him to other places to victimize children," Neuberger said.

Neuberger said McClure hopes his lawsuit will encourage the "dozens and dozens" of Carley's other victims to come forward, too.

"Maybe this will trigger their memories, and they'll be able to go out and get the help to restore their marriages and deal with their alcoholism or other things," Neuberger said.

Reach Mike Chalmers at 324-2790 or mchalmers@delawareonline.com.