Nun Appears in Court

Fox 28 [Milwaukee WI]
January 9, 2007

http://www.fox28.com/News/index.php?ID=11372

A 78-year-old nun from Illinois who has been charged with indecent behavior with a child made her initial court appearance Tuesday in Milwaukee, Wisconsin.

Milwaukee County Circuit Court Commissioner Cedric Cornwall set a personal recognizance bond of ten-thousand dollars for Norma Giannini.

Giannini is accused of sexually abusing two boys at a Catholic grade school in Milwaukee in the 1960s where she taught and was principal.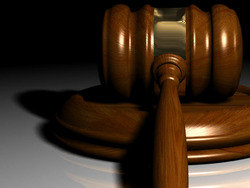 Court
Photo by Fox 28


Sister Betty Smith, regional president for the Sisters of Mercy in Chicago, has said the nun received counseling at a St. Louis facility after the order learned of the situation during the 1990s.

Smith has said that the nun has been closely monitored and separated from minors since then.