Jury Trial Awarded in Suit Vs. No-Show Priest
Sex-Abuse Cases Rarely Get This Far

By Beth Miller
News Journal [Wilmington DE]
January 31,2007

http://www.delawareonline.com/apps/pbcs.dll/article?AID=/20070131/NEWS/701310358/1006/NEWS

The defense table remained empty in Courtroom 6B at U.S. District Court early Tuesday morning, the court's deadline for the Rev. Edward Smith to respond to allegations that he had molested an Archmere Academy student in the 1980s.

Smith never showed up.

That meant Navy Cmdr. Kenneth J. Whitwell, 38, won his lawsuit against the Norbertine priest he says sexually abused him during skiing trips to Vermont in 1984 and 1985.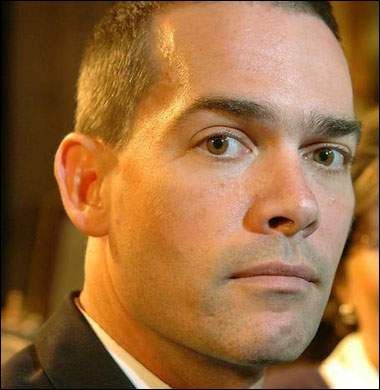 Kenneth J. Whitwell said he was molested in the 1980s.



And he won something else, too.

Chief District Judge Sue L. Robinson granted his request for a jury trial to determine what, if any, damages are due him.

"The most important thing is that finally a victim in Delaware gets to have a day in court and tell his story publicly before a jury of his peers," Whitwell said.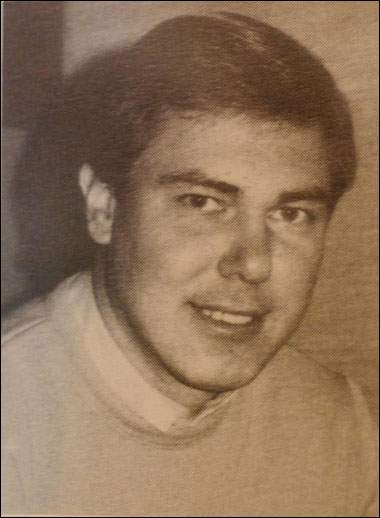 The Rev. Edward Smith taught at Archmere Academy



That trial is scheduled to begin March 29.

In a Nov. 30 hearing, Robinson dismissed Archmere, the Catholic Diocese of Wilmington and Bishop Michael A. Saltarelli as defendants in the case, saying the statute of limitations had expired. Whitwell plans to appeal that decision.

Smith remained a defendant because he had never responded to the allegations. Neither Smith nor the Rev. James Bagnato, superior of the Middletown-based Norbertines, with whom Smith is affiliated, has responded to repeated requests for interviews made by The News Journal. Both men live at the Norbertines' Immaculate Conception Priory on Bayview Road.

Sometimes defendants can show they were unable to respond for reasons beyond their control, said Thomas J. Reed, professor at Widener University School of Law, but usually a judgment by default is a defendant's way of saying, " 'I don't wish to defend and I admit all the allegations are true.' "

Archmere was founded by the Norbertines, but has been governed by an independent board since 2001. The Rev. Joseph McLaughlin, a member of a Paoli, Pa.-based Norbertine priory, is headmaster, but not affiliated with the Middletown-based priory that used to run the school.

Smith has not been associated with Archmere since 1984, McLaughlin said Tuesday, and the school has all the safeguards and policies in place that were adopted by the diocese in 2003.

Whitwell's suit says Smith abused him during skiing trips to Vermont. The case was limited to those incidents because Vermont's statute of limitations is longer than Delaware's. Whitwell said he became aware of the damage the abuse had caused in his life during treatment in 2003, well within Vermont's six-year statute of limitations. The abuses mostly occurred in Delaware, Whitwell said, and he will be able to tell the jury that part of the story, too.

Whitwell's attorney, Thomas S. Neuberger, said the jury also will hear from Whitwell's wife, Amy, his mother, Joyce Casey, and Delaware psychiatrist Dr. Carol Tavani about the damage caused by the abuse.

"I can't remember a case like this since I've been in Delaware -- 25 years," said Thomas J. Reed, professor at Widener University School of Law. "Most of those things were quietly settled in the chancery. They never got this far, to a jury trial."

Reed said it might be hard to recover damages from the priest. Norbertine priests take a vow of poverty and do not own or inherit property.

Neuberger said Smith was the Norbertines' treasurer, is independently wealthy and financially sophisticated, with assets controlled by his family.

But Whitwell said Smith's wealth is not his focus.

"I'm not expecting a dime from this," Whitwell said after Tuesday's hearing. "That's not why I'm doing this. ... All victims need to see that this can happen. They need it for their healing, or this scar is never healed."

Victims of sexual abuse by priests haven't seen many such cases, said David Clohessy, national director of the Survivors Network of those Abused by Priests.

"Despite allegations against thousands of priests, it's still shockingly rare that a jury ever hears these cases," Clohessy said.

When juries do hear the cases, they are responsive, said Patrick Noaker, a St. Paul, Minn.-based attorney whose firm has handled at least 2,000 such cases, including its recent Davenport, Iowa, case where the jury awarded $1.6 million.

"Generally speaking, almost to a case, the evidence is pretty overwhelming and warrants significant damages," Noaker said.

Neuberger has two other cases pending in Delaware, one against the diocese and one against the Oblates of St. Francis de Sales, who run Salesianum School.

Saltarelli steadfastly refused to name accused priests until a former Delaware priest was arrested in October for abusing a teen in Syracuse, N.Y. The priest had been removed from ministry here for similar reasons and allowed to retire to Syracuse.

In November, Saltarelli released the names of 20 priests against whom the diocese has acknowledged substantiated allegations of child sexual abuse.

Few priest abuse cases have reached court in Delaware, in large part because of the state's two-year civil statute of limitations. The law requires plaintiffs to file suit within two years of an alleged injury or within two years of the time a person becomes aware of an alleged injury. A bill was introduced in the state Legislature earlier this month that would eliminate the statute of limitations for child sexual abuse and provide a two-year window during which those whose cases have been barred by the time limit could file suit.

"I think it is significant that Whitwell's case has been scheduled for trial at the same time as Delaware's Sen. Karen Peterson has introduced S.B. 29, an attempt to update Delaware's archaic laws in regard to the sexual abuse of children," said Sister Maureen Paul Turlish of New Castle, a victims' advocate. "It is more than significant, I think it is providential."

Contact Beth Miller at 324-2784 or bmiller@delawareonline.com.