CBS13 Continues to Investigate a Fugitive Priest

By Sam Shane
CBS 13 [Sacramento CA]
February 6, 2007

http://cbs13.com/topstories/local_story_038010157.html

Investigators were closing in on father Gerardo Beltran. It was 1991. The allegations were serious, that he was molesting young girls in Sacramento. Beltran fled Sacramento for Mexico. Never to return.

For more than ten years Beltran has been living in Igualita, Mexico, a small village of nearly 700 people. When we arrived we found Beltran's name engraved on the front of the village's rundown church. Beltran is the village priest here who says mass every Sunday.

Sam: He was charged with molesting young girls in the United States, would you ask them if they know that?



Esperanza Yanez says Beltran molested her when she was 14, and her six-year-old sister more than 15 years ago. Yanez is still waiting for justice.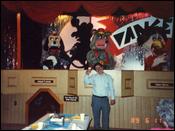 Beltran at Chuck-E-Cheese



When our translator posed that question to the police chief of Igualita he shook his head, no. In this remote village of Southern Mexico they are not aware that in the 1980's father Gerardo Beltran, then a priest in Sacramento, admitted to the Catholic Diocese that he had sex with a woman of limited mental capacities. That in 1992 the Sacramento County District Attorney's Office charged Beltran with a felony for molesting two girls, ages six and fourteen. And that the FBI has listed Beltran as a federal fugitive for fleeing Sacramento for Mexico.

Sam: They say they don't want him here? They want him out?

Translator: Yes.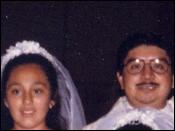 Yanez and Beltran



What they do know in Igualita is they want Beltran removed from their village. They told us that parents in Igualita are afraid to send their children to Beltran's church, fearing he may touch them inappropriately. They told us that for more than ten years there have been many stories, rumors and accusations that Beltran has had sexual relationships with girls ages 12 to 18. That they asked to speak with their local bishop to have Beltran removed from the village, but the bishop refused to meet with them. And the widely believed suspicion in Igualita that Beltran has fathered a son in the village.

"He never came back, he never came back," says Esperanza.

Esperanza Yanez says Beltran molested her when she was 14, and her six-year-old sister more than 15 years ago. Yanez is still waiting for justice.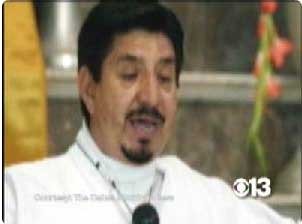 CBS13 Continues To Investigate A Fugitive Priest



"And yet it's like we've kind have been forgotten for some reason, what's the point, why did we get forgotten, why did our case get forgotten with everyone," she says.

The Beltran case has stalled. After filing felony molestation charges against Beltran in 1992, the Sacramento county district attorney's office sat on the case for 13 years. They say they filed extradition papers two years ago. But Beltran is still free to say mass and roam the streets among children and young girls in Southern Mexico. The Sacramento County District Attorney's office, headed by Jan Scully is not even interested in talking to us. We wanted to share what we uncovered in person, on camera, to show them these pictures, these interviews - the new information we uncovered on Beltran. They refused. Lana Wyant of the DA's office told us there would be no interview and there would be no written statement.

Ernestina Yanez, who once considered Beltran a close family friend, is trying to be patient. Beltran was her priest in Sacramento more than 15 years ago when she says he molested her two young daughters. She wonders why the Catholic Church will not step in and stop Beltran.

"He's a sick pedophile, he's not a man of God, not a man of the cloth, he's a sick pedophile and that they allow it to happen is sickening," says Yanez.

For more than two weeks, we placed many phone calls with catholic diocese of Sacramento to request an interview with Bishop William Wiegand.

"He is exceptionally angry about it," says Catholic Diocese of Sacramento Spokesman Kevin Eckery.

Bishop Wiegand, we were told, was not available for an on-camera interview. Kevin Eckery is a spokesman for the diocese.

"We've been doing everything we can do," he says.

He says bishop Wiegand and the Sacramento diocese have done all they can do to bring Beltran to justice. But he says, this is not a problem for the Roman Catholic Church to fix.

"The issue isn't the Vatican, this issue is the authorities in Mexico, whether you're going to talk about government authorities or church authorities, they should be doing more to help capture and bring their fugitives back to the United States where they need to face trial for their crimes," he says.

But that's not good enough for Ernestina Yanez.

"Because our catholic church, the diocese, they knew where he was, they could've stopped it at anytime, they chose not to, their solution is to move him from one parish to another and they helped cover it up," says Yanez.

Sam: What do you say to people out there who see these cases, and they see a guy like Beltran who, for 15 years, is roaming' around Mexico accused of doing the same stuff he's accused of doing up here and nobody is getting' him out of there. What do you say to the victims here in Sacramento who are still waiting for justice?

Eckery: I can sympathize and I can wish that they get their justice because authorities in Mexico should know better and they should be working' harder to bring these guys back.

But authorities in Mexico and church leaders in Mexico have demonstrated during the past 15 years they have no interest in returning Gerardo Beltran to Sacramento to face the charges. So Beltran remains a free man. Free to do as chooses, and go where he wants in Mexico. Even if it's near young, innocent children. And in the end, whether it's in Mexico or the United States or anywhere in the world. It comes down to the children.

The young girls. Can we really know for sure? Are they really safe around Gerardo Beltran?