Church Knew of Abuse by Priest
Archdiocese Worked to Protect Milwaukee Cleric, Records Show

By Marie Rohde
Milwaukee Journal Sentinel [Milwaukee WI]
February 10, 2007

http://www.jsonline.com/story/index.aspx?id=564230

From Siegfried Widera's earliest days as a Roman Catholic priest in the Milwaukee Archdiocese, church officials and others acting on the church's behalf knew he was sexually abusing young boys and continually placed his well-being above that of parishioners' in various dioceses, according to newly released court documents.

The documents describe a man for whom molesting boys was like breathing air or eating food, yet who was sent to California by an archbishop who said he was "no great risk" doing pastoral work and was dealing merely with "legal complications" as a result of a "moral problem."

Obtained by the Journal Sentinel, the documents show through the church's own records how someone such as Widera, who killed himself in 2003, was protected. They offer the first inside glimpse of words and decisions from decades ago that still haunt the victims and the church.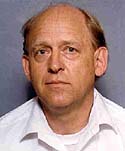 Siegfried Widera


The case is especially important to Wisconsin Catholics because it could be pursued only in California; Wisconsin law says that the church cannot be held responsible for the actions of its priests. The Milwaukee Archdiocese agreed in the fall to pay $16.65 million to 10 Widera victims in California - a settlement that was particularly galling to his Wisconsin victims, some of whom were molested after he was convicted in 1973 of sexually assaulting a young boy here.

"In Wisconsin, we have never been able to see these records because it is the only state in the country that gives the church ironclad protection," said Jeff Anderson, the Minneapolis lawyer who represented one of the California victims and agreed to release the documents to the Journal Sentinel. "Civil lawsuits... are the only mechanism we have to make these horrible secrets known."

Archdiocesan officials have taken steps over the past several years to address the priest pedophile scandal. In a news release Friday, Kathleen Hohl, spokeswoman for the Milwaukee Archdiocese, said the church had "acknowledged that its previous policies to address the issue of clergy sexual abuse of children did not sufficiently hold offenders responsible for their actions or protect children."

Yet the church fought to keep these documents secret.

The Wisconsin law has been upheld twice by the state Supreme Court. In April, the high court will hear another challenge, this time from Wisconsin victims of Widera, all clients of Anderson's. If successful, they could sue the archdiocese by using much of the information gleaned in the California action.

In his ruling last week that some 3,000 secret documents in the court file would be made public within 30 days, a California judge said the release of those documents was as important as the money involved in the settlement.

Anderson described the documents he provided to the Journal Sentinel - about a tenth of the full volume - as the key records that led to the settlement.

Within 6 years, an arrest

Just six years after his ordination, Widera was arrested in Port Washington for having sexual contact with an 11-year-old boy. He admitted to the crime and to similar conduct with several other boys but was charged with only one count of what was known as sexual perversion. He avoided jail; he was placed on three years' probation and ordered to stay out of Ozaukee County.

Allan Klopp, a police officer who interviewed Widera after his arrest, was quoted in a police report as saying, "For him this stuff was like saying 'I breathe air' or 'I eat food.' He felt that these acts of molesting young boys were normal and natural."

After his arrest, Widera began seeing Leo Graham, a church-employed therapist, who was in frequent contact with archdiocesan officials, the records say.

Graham played an integral role in finding a new church assignment for his patient. Widera's placement had to be considered carefully, he said.

"The next step for S. Widera could be Waupun," Graham warned church officials, referring to the state prison.

It was agreed that Widera would go to St. Andrew's in Delavan.

The young priest was an immediate success. Several parishioners wrote to top church officials notes of praise for Widera, particularly noting his rapport with the children of the parish.

"The children in our school literally follow him around; he is so kind and shows so much interest in them," one letter-writer said.

No one in the parish was warned of Widera's conviction, nor was any action taken to keep him away from children.

On June 29, 1976, archdiocesan officials learned of new abuse accusations from an Elkhorn therapist who was treating a boy. After a church official assured the therapist that Widera would receive inpatient treatment, the therapist persuaded the victim's mother not to go to the police.

A July 7, 1976, entry in a vicar's log kept by the archdiocese says, however: "Leo (Graham) doubts value of inpatient treatment."

It also notes that "Graham feels that 'one slip' in 3 years is not too bad a track record."

Widera was told that a church official would "try to keep a lid on things."

Archdiocesan officials set in motion a plan to get Widera out of Wisconsin. Initially, he would go "on vacation" to California. But Milwaukee Archbishop William Cousins said Widera should prepare for reassignment.

Graham was upset that Widera was about to be moved without his input. He said Widera should remain in Delavan - he still was on probation - and Graham said he would see the abused child in what the vicar's log called "a one-shot evaluation of the boy to determine if there is any traumatic damages (usually in these cases, there is not)."

Widera met with a church official in an Elkhorn restaurant. He was told to continue seeing Graham, find a spiritual director and prepare to move as soon as his probation ended. He was told to stay away from the victim and another boy.

Widera remained in the parish for six more weeks.

In a letter to Bishop William Johnson, head of the Diocese of Orange (County in California), Cousins introduced Widera, asking that he be given a temporary assignment. Widera "has done good work," Cousins wrote. While Cousins acknowledged that there had been a "moral problem" involving a boy earlier and a "repetition" more recently, he wrote, "From all of the professional information I can gather there would seem to be no great risk in allowing this man to return to pastoral work, but there are legal complications at present."

According to church records, Widera moved frequently from parish to parish in California until 2002, when authorities issued 33 felony sex abuse charges against him. In 2002 and 2003, Wisconsin authorities issued 11 felony charges against Widera in two counties on accusations dating to the 1970s.

Widera went on the run and was cornered at a hotel resort in Mexico. As the police closed in, Widera jumped to his death on May 27, 2003.

E-mail: mrohde@journalsentinel.com