Former Priest Being Sued for Child Support

By Jill Burke
KTUU
February 17, 2007

http://www.ktuu.com/Global/story.asp?S=6104511

Anchorage, Alaska - A vow of obedience and chastity is broken. Decades later the fractured bonds of fatherhood become a matter for the courts of men to weigh. It's pitting an absentee dad and his call to God against his adult sons. Father James Jacobson, a now retired Jesuit priest, fathered two children during his stay in remote Alaskan communities. DNA tests two years ago proved he was the dad and now those sons are seeking child support from the man who never acknowledged what he did or who they were.

In 1963 James Jacobson renounced worldly pursuits to become a Jesuit priest, taking vows of chastity, poverty and obedience to God, but he faltered and those indiscretions are coming back to haunt him.

With separate women from remote Alaskan villages in which he served, Jacobson fathered two sons, who attorneys say grew up impoverished and unacknowledged.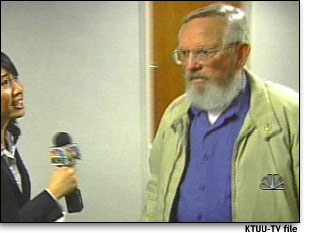 James Jacobson, along with the Society of Jesus, is being sued by his two adult sons for unpaid child support.


"This is a very complex and difficult situation for them as it has been all of their lives," said Christopher Cooke, attorney suing Jacobson.

And the father isn't alone in his legal woes. Those now adult sons are also going after the Society of Jesus, both the Oregon province and Alaska.

"They knew he was sexually active, they knew he had fathered children and unfortunately, once again, they didn't step up to help these kids," said Patrick Wall, the plaintiff's expert on Canon Law.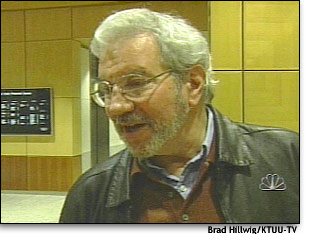 Christopher Cooke, the attorney suing Jacobson, says the situation is very complicated.


In the 1960s and 1970s, Jacobson worked in a dozen Alaskan villages and letters from the church indicate it knew there was trouble. The first, in 1967, references allegations of "adultery and fornication," and that many people knew Jacobson had "two children on the island." Jacobson was admonished and moved to another village.

Ten years later, in 1977, a second letter references Jacobson's "repeated involvements" over the years and a threat of exposure. In it Jacobson is urged to get "professional help" and to consider the consequences of a "possible scandal for the church in Alaska."

After the letter, Jacobson's career as a priest in Alaska came to an end.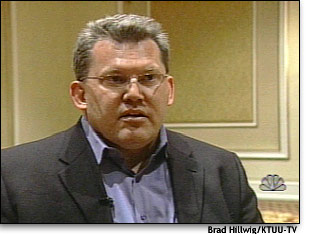 Patrick Wall, the plaintiff's expert on Canon Law, says the church knew that Jacobson was sexually active and didn't step up to help the kids.


"They will choose the assignment where he will likely do the least damage," said Wall.

Jacobson was sent to Oregon, embarking on a new career, a paid job, as a chaplain for the state penitentiary for the next 25 years.

"He made $1 million dollars and the Jesuits insisted he cash out his retirement account when he left the prison system and he received another $600,000 from that," said Cooke.

The sons Jacobson fathered say that combined $1.6 million dollars in earnings should be plenty to cover the child support they're owed, regardless of whether it was Jacobson or the church who ended up with the cash.

Jacobson is arguing his profession as a priest and his vow of poverty mean he shouldn't have to pay.

As for the church, it's arguing, "in his illicit relationships with women, (Jacobson) was clearly acting alone" and that "as an institute, the Society of Jesus cannot, nor should it, be held financially responsible for such activities." The church is also arguing the suit is a violation of constitutionally-protected religious freedom under the theory that it's a violation of those rights to impose a civil court judgment on a matter, in this case the treatment of Jacobson's children, that should be dictated by religious doctrine and practice.

The men Jacobson fathered don't see it that way. The attorneys argue Jacobson had a legal duty to support his kids, that he willingly gave his earnings to the church and that the church knew about these boys. Their argument is that neither the man nor the institution should be allowed to hide behind the other.