Portland Diocese Facing Another Priest Abuse Lawsuit

WCSH [Maine]
February 21, 2007

http://www.wcsh6.com/news/article.aspx?storyid=53142

Another complaint alleging sexual abuse by a priest has been filed against the the diocese of Portland. 33-year-old William Picher says he was abused by Father Raymond Melville when he was a student at St. Mary's in Augusta in the late 1980's.

It's the second lawsuit involving Melville. Another case alleging sexual abuse was settled out of court a few years ago.

Picher, who's from Augusta, says the abuse went on for three years, starting in 1986.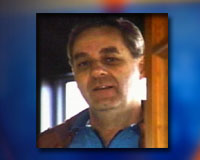 Raymond Melville


Attorneys for Picher say the diocese was well aware that Melville "had a propensity to sexually abuse young boys" when it assigned him to St. Mary's parish.

They say Melville befriended Picher when he was 12 and being bullied in school. They say the friendship soon turned to sexual abuse, both at the school and at a camp Melville owned in central Maine.

The lawyers say say its a familiar and tragic scenario, and they believe there may well be other victims.

"As difficult as it may be for other people to come forward, we're certainly interested in hearing about that in particular because its very crystal clear that the Diocese was on notice very early on here and yet allowed him to be reassigned to multiple other parishes where he had contact with children," said attorney Walter McKee.

Raymond Melville was eventually removed from the priesthood. He now lives in Oklahoma.

Calls to the diocese about this case have not yet been returned.

E-mail: rhonda.erskine@wcsh6.com