Ex-Cleric, Teacher Testifies to Abuse

By Valerie Kalfrin
Tampa Tribune
February 24, 2007

http://www.tbo.com/news/metro/MGB559NJJYE.html

Jorge Acosta spent Friday night onstage singing and dancing in the "Cigar City Chronicles," a musical that has earned him accolades.

But two lawyers in a downtown conference room this month witnessed the most startling revelation of his life: Acosta admitted in a sworn deposition to sexual relations with at least three teenage boys in 1983 as a cleric and teacher at Mary Help of Christians School in Tampa.

Before taking the stage at the Tampa Bay Performing Arts Center on Friday evening, Acosta talked about the statements he made under oath. He said he would ask the show's producer to fire him that night because his past was about to become public.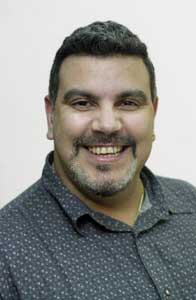 Jorge Acosta



A local prosecutor said law enforcement should review the statements for possible criminal charges.

"I'm actually numb," Acosta said before taking the stage. "This is probably going to destroy my life."

Acosta, 48, testified Feb. 7 as part of a $5 million civil lawsuit against the now-closed school and the Catholic order that operated it, the Salesian Society and the Salesian Society of Florida.

He said he "fully cooperated" in giving the deposition to Adam Horowitz, a Miami lawyer representing two former students, and Richard Beran, a New Jersey lawyer representing the religious order. Acosta brought no lawyer with him.

His past actions have caused him "profound shame and horror," Acosta said. "I will for the rest of my life be horribly ashamed for what happened, but I have a track record of working with children for 20 years without a single other incident."

"I have spent the last 20 years of my life trying to be a good person, and I have done a lot of good for children. I hope people can see." He trailed off. "The things I have done when I was 24 and in a very confused state of mind - those things don't negate the good that I have done since."

He's Struggled With His Sexuality

The artistic director of the Galaxy Center for the Arts in St. Petersburg, Acosta has taught acting at schools and community centers throughout the Bay area, mostly to children. Before appearing in "Cigar City Chronicles," he earned praise from local critics for his charm and flair in productions of "Anna and the Tropics" and "A Funny Thing Happened on the Way to the Forum." He also has worked as a playwright and director.

The Galaxy Center could not be reached for comment Friday.

Acosta never forgot the academic year he spent at Mary Help of Christians School, where he told a principal about inappropriate contact with two boys, according to the deposition. The contact was never reported to law enforcement, Horowitz said.

Acosta testified he left the school - and the clergy - in August 1983, when his vows of chastity, obedience and poverty expired. During the deposition, he said he lives as an openly gay man but has struggled with his sexuality and felt conflicted about actions at the school.

"I've spent thousands of dollars in therapy," he said during the deposition. "I actually was willing to face charges and go to prison. … I mean, I was so disgusted and grossed out with my own behavior."

Horowitz filed suit against the school and the religious order for negligence in not reporting the allegations about sexual abuse, identifying Acosta as "Brother Jorges Acosta" in the original complaint filed in 2005. He has represented other former students in suing the school for abuse. At least one lawsuit, involving a student in the 1960s identified as "W.D.," is ongoing.

During the deposition, Horowitz showed Acosta pages photocopied from a 1982-83 school yearbook.

"Please identify all of the victims - all of the students who you've had sexual relations with," Horowitz said.

Acosta pointed to four pictures, a transcript shows. He later said he could not remember what occurred with one former student, whom Horowitz identified as Student No. 4. He denied abusing a student identified in Horowitz's original complaint as "S.A." but did not deny sexual contact with three others.

The school and religious order settled with Student No. 4 for $150,000 in September, Horowitz said.

Horowitz has not filed the deposition in Hillsborough County court. He said Acosta's honesty surprised him. Acosta has not reviewed the deposition or signed it.

Still, Horowitz said, Acosta should be brought to justice.

"I sure hope he's prosecuted," Horowitz said in a phone interview Friday.

When told Friday of the deposition, Hillsborough County Assistant State Attorney Pam Bondi said law enforcement should review the document.

"Any time there's an allegation of child molestation, law enforcement needs to be notified," she said.

In the original complaint, S.A. accuses Acosta, who was his dormitory supervisor, of fondling him, performing oral sex on him and otherwise molesting him when he was a seventh-grade altar boy. S.A. now is 37 and lives in Texas with his wife and one child, Horowitz said.

In an answer filed on Jan. 4 to the original complaint, the school and the religious order denied the allegations and said S.A.'s claims were barred in part by a four-year statute of limitations on a negligence filing.

Horowitz said he does not think that applies because a concealment of wrongdoing can extend those limits.

Beran did not return a phone call Friday seeking comment.

Joined A Seminary At 17

In an August interview with the St. Petersburg Times about his artistic work, Acosta described gravitating toward singing, directing, acting, playwriting and teaching to celebrate his Cuban heritage. Born in Cuba, Acosta moved to the United States when he was 11.

During the deposition, Acosta gave this testimony:

He joined a seminary in Goshen, N.Y., when he was 17, mainly "to get out of New York City and … get an education."

He described visiting pornographic theaters in New York's Times Square at age 15 or 16 where adult men would sit next to him and touch him. "I was afraid to touch them back. But it always felt disgusting afterwards," he testified.

While at a summer camp in the junior seminary, he was awakened at a retreat in Massachusetts to find a classmate performing oral sex on him. In college, he "very briefly … had sexual contact with a fellow brother," then broke off the relationship, he said.

He completed four years of study at Don Bosco College in Newton, N.J., but was not awarded a degree. Rather, he said, he was transferred to Mary Help of Christians School in Tampa in 1982 after complaining to administrators about other Salesian clerics living together as couples.

One night at the school, a 14-year-old boy identified as Student No. 1 climbed into bed with him. Asked in the deposition about what they did, Acosta invoked his Fifth Amendment right not to incriminate himself.

"I remember part of the shock for me was that he knew how to do all of this much better than I did," he testified. "I was the adult. I wasn't a victim. … I think he knew what he wanted, went after it and caught me in a moment of horrible weakness, and I participated."

On other occasions, he engaged in "an extended period of French kissing goodnight" with a boy identified during the deposition as Student No. 2. Student No. 2 reported this to his parents, who notified the principal. When confronted, Acosta said, he related his conduct with both boys.

"And by the spring semester you had already admitted to having sexual relations with one or two students. Is that right?" Horowitz asked him.

"Late in the spring, I would guess. Yes, that's right," Acosta answered.

Acosta testified he traveled to Newark, N.J., in 1996 to give a statement regarding a third student's "huge, large, immense exaggerations" about Acosta's contact with him.

Horowitz said he has no record of a statement.

At several points during the deposition, Acosta expressed remorse. Discussing three of the four students whose pictures he identified, he said, "Those three things are the only things that I have any regret for in my life," a transcript shows.

"Do you feel you let down the children who you molested?" Horowitz asked in the deposition.

"Absolutely," Acosta said.

Reporter Michael H. Samuels contributed to this report. Reporter Valerie Kalfrin can be reached at (813) 259-7800.