Breaking News: President of Jamesburg Historical Association Charged with Sex Crime

Cranbury Press [New Jersey]
March 28, 2007

http://www.zwire.com/site/news.cfm?BRD=1091&dept_id=425419&newsid=18140077&PAG=461&rfi=9

Ronald Becker, a Former Roman Catholic Priest, Was Arrested at His Home in Helmetta and Charged with Fondling a Young Girl in the Early 1980s
A 42-year-old Helmetta man was charged Wednesday with sexual assault following a month-long investigation.

Ronald Becker, of Raintree Court, was arrested by members of the Jamesburg Police Department and the Middlesex County prosecutor's office Sex Crimes/Child Abuse Unit.

According to a press release issued by the prosecutor's office, a female family member reported that she had been fondled on her breast and vaginal areas on multiple occasions between the ages of 3 and 7 by Mr. Becker more than 20 years ago. Many of these incidents occurred in a family residence in Jamesburg, the release said.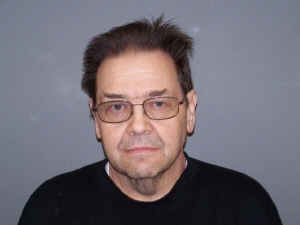 Ronald Becker of Helmetta is charged with sexual assault of a child



The victim, who is not named in the release, is now 26 years old and resides with her family in Florida.

According to the release, Mr. Becker was ordained as a Roman Catholic Priest in 1973 with his last assignment to the Diocese of Trenton. In 2002, his faculties were removed by the Diocese of Trenton, which prohibited him from functioning as a priest, the release said.

Neither the victim nor her immediate family were parishioners of a church that Mr. Becker was assigned to during his tenure, the release said.

Bail had not been set as of late Wednesday afternoon and Mr. Becker is being held at the Middlesex County Adult Correction Center.

Mr. Becker is president of the Jamesburg Historical Association and involved in several other civic groups in the borough.

The prosecutor's office is requesting that anyone with information regarding the investigation, or incidents similar in nature, should contact Investigator Daniel Ruschak of the Middlesex County Prosecutor's Office Sex Crimes/Child Abuse Unit at (732) 745-3600, or Detective Louis Hornberger of the Jamesburg Police Department at (732) 521-0011.