Abuse Suit against Former Priests Settled
Settlement Reached in February

TheKansasCityChannel.com
April 10, 2007

http://www.thekansascitychannel.com/news/11605852/detail.html

Kansas City, Mo. — The Roman Catholic Diocese of Kansas City-St. Joseph will pay $60,000 to settle a lawsuit alleging sexual abuse by two of its priests — one of whom has since been defrocked.

The settlement was reached in February after both sides agreed to mediation, the diocese said in a statement issued Tuesday. The settlement does not admit wrongdoing.

"It was a situation where my client really wanted to get on with his life," said Sam Wendt, the plaintiff's attorney. "I think that's probably the case with the diocese as well."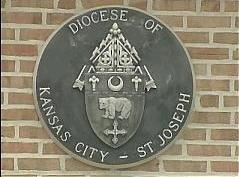 Abuse Lawsuit Against Former Priests Settled


The lawsuit alleged that former priest Thomas Reardon and retired Monsignor Thomas J. O'Brien repeatedly abused the plaintiff in 1967 when he was 14 years old. The man suppressed the memories, Wendt said, but they returned in January 2004 when he read a newspaper story about sexual abuse by priests.

Wendt said his client had been prepared to take the case to trial.

"He would have, had the circumstances been different," Wendt said. "They approached me about getting this resolved, and that's what he wanted to do."

The Survivors Network of those Abused by Priests, which held a news conference Tuesday outside the diocese's chancery, also urged publication of the names of all clergy who are proven or admitted abusers and those whom the group says have been "credibly accused" on the diocese's Web site.

Multiple complaints against the same priest would be considered credible accusations, said Kay Goodnow, SNAP's leader in Kansas City.

"It will be one or more families coming forward, or more than one victim," said Goodnow, who said she was abused by a priest — who has since died — in 1952.

"These men, Thomas Reardon and Thomas O'Brien, used their positions as spiritual leaders to rape and sodomize children," Goodnow said.

Other lawsuits remain pending against Reardon and O'Brien, both of whom still live in Kansas City.

O'Brien left parish work in 1983 to become a hospital chaplain and retired in 2002. Reardon has not served as a priest since resigning his last parish post in 1989.

The lawsuit also named Bishop Raymond Boland, who is now retired, and the Rev. Patrick Rush, who oversees child sex cases as the diocese's chancellor.

In a statement issued Tuesday, Monsignor Robert Murphy, the diocese's vicar general, said he had not had a chance to meet with the plaintiff before the lawsuit was filed, but hoped to do so now that it has been settled.

"Frankly, I wish that I could have talked with this alleged victim before it entered into solo communication between lawyers," Murphy said. "My heart aches for every victim and for every priest who is trying to live his vocation. A written apology rings hollow."

Both SNAP and Murphy urged other victims and witnesses to come forward.