Parents Upset over Re-Hiring of Former Priest

CBS 4
April 26, 2007

http://cbs4.com/topstories/local_story_116152329.html

(CBS4) Ft. Lauderdale — Parents of students who attend a Fort Lauderdale Catholic high school are up in arms that a former priest, who retired from his job at the school as a guidance counselor amid questions about his alleged involvement in past sex-abuse incidents, has been hired back at the school.

Ernest Durante, 68, left St. Thomas Aquinas High School last December after it was discovered that his name was in a 2005 grand jury report on priest sex abuse in the Philadelphia Archdiocese.

St. Thomas Aquinas High School parents were upset when they discovered that the school had re-hired Durante as a consultant.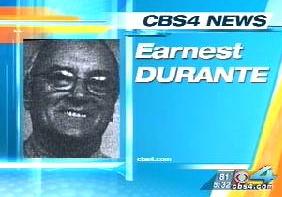 Priest named in sex abuse scandal is hires at broward school


According to our news partners at the Miami Herald, parents sent an unsigned letter to the Archdiocese of Miami which expressed "tremendous concern" about Durante. The letter urges Archbishop John Favalora to remove him from the school.

The Archdiocese of Miami, however, says Durante is only on campus during after-school hours and has had no regular contact with students.

"I have been periodically going back to help train a female counselor. There's no involvement with students," Durante told The Miami Herald.

"I don't counsel students. I don't talk to students unless a situation arises. A student could see me or ask me a question about testing."

Durante, who left the priesthood in 1987, was not and has not been charged with any crime but the grand jury report alleged he "sometimes watched" as a fellow priest and teacher sexually abused a 14-year old male student in 1967 at a Catholic high school in Philadelphia.

The report stated that Durante was once in a pool with the Rev. John Schmeer and the 14-year old boy, when Schmeer took off the boy's bathing suit and fondled him. "Father Erneste Durante was in the pool, watching," according to the report.

Durante was a guidance counselor at St. Thomas Aquinas for 10 years before he retired in December.

He told The Herald that he never sexually abused anyone during his long career as a Catholic school educator in Philadelphia or South Florida.

"I'm totally innocent," Durante said.

"I never saw Father Schmeer do anything. I never watched anything.'"

The Miami Archdiocese said it knew of no sexual-abuse complaints filed against Durante as a guidance counselor at the Fort Lauderdale school, adding that he cleared two background checks by the FBI and Florida Department of Law Enforcement.