Victim of priest Abuse Pressing Suit against Church Officials

Associated Press, carried in News Journal
May 11, 2007

http://www.delawareonline.com/apps/pbcs.dll/article?AID=/20070511/NEWS/70511034

Dover — Lawyers for a Navy doctor who won a $41 million verdict against a pedophile priest have asked a federal appeals court to overturn a ruling dismissing other Catholic officials as defendants in the lawsuit.

Attorneys for Cmdr. Kenneth Whitwell, 39, of Quantico, Va., filed a notice with the U.S. Third Circuit Court of Appeals on Thursday seeking to reinstate Archmere Academy, the Catholic Diocese of Wilmington and Bishop Michael Saltarelli as defendants in a 2005 lawsuit filed by Whitwell.

Meanwhile, an attorney for the Rev. Edward J. Smith has asked a federal judge in Wilmington to enter a protective order prohibiting information about Smith's finances from being disclosed in court files.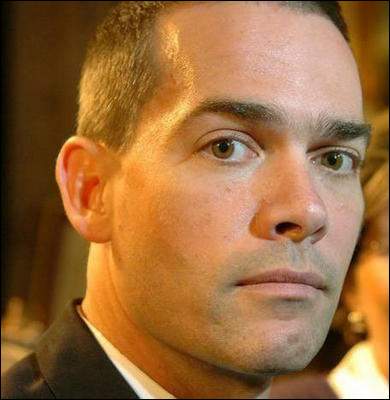 Lt. Comm. Kenneth Whitwell



In March, a federal jury in Wilmington awarded Whitwell $6 million in compensatory damages and $35 million in punitive damages after Smith failed to respond to allegations that he repeatedly abused Whitwell as a child. Whitwell's attorneys have subpoenaed financial records in an effort to collect the money from Smith, whom they contend inherited considerable wealth from his family.

Smith's attorney, Kathleen Jennings, filed a motion last week stating that disclosure of Smith's financial information in court records poses a substantial risk of identity theft.

"If this information were to become public, it would 'understandably result in annoyance, embarrassment, and even oppression,'" she wrote, citing a previous court ruling.

"There is no reason for the plaintiff to oppose a confidentiality agreement for discovery in this case unless he has an interest in making public the information that will be produced," she added.

Whitwell's attorney, Thomas Neuberger, said today that he is not willing to agree to a confidentiality order until he reviews the records Jennings has provided.

In a May 2 e-mail to Jennings, Neuberger said he was willing to consider specific information she thought might lead to identity theft as confidential, for the time being.

But, "after my client was a victim of rapes and assaults by your client and after a jury has entered a substantial judgment against your client," Neuberger wrote, he was unwilling to enter into any protective order that would limit his ability to track down Smith's assets.

"Your client should have thought about concerns surrounding a judgment against him before he raped my client," Neuberger wrote.

Jennings said today that she would not discuss the specifics of the case, but that protective orders are designed to shield legally private information, such as bank account numbers and social security numbers, from abuse.

"The whole purpose of this is to exchange necessary discovery information within the bounds of the confidentiality required by law," she said.

In the case, marking the first time that a priest was found liable in Delaware for child sexual abuse, Whitwell claimed that Smith raped and sodomized him more than 230 times while Whitwell attended Archmere Academy, a Catholic high school in Claymont, and that church officials did nothing to protect him.

According to the lawsuit, Smith began working at Archmere two years after he was removed as principal at St. John Neumann High School in Philadelphia amid allegations of sexually abusing children there.

Whitwell alleged that Smith began molesting him in 1982, when he was a 14-year-old freshman and Smith was his religion teacher. The lawsuit focused on sexual abuse that occurred during two weekend ski trips to Vermont because Delaware's statute of limitations prevented Whitwell from suing for abuse that occurred here.

A bill approved by the state Senate and awaiting action in the House would repeal the statute of limitations for civil suits relating to child sexual abuse cases and would provide a two-year window in which victims of past abuse could bring lawsuits barred by the current statute.