Former Priest, Arrested for Sexual Battery, Confesses He's a Sex Addict

KXLY [ Washington]
May 31, 2007

http://www.kxly.com/news/?sect_rank=1&section_id=559&story_id=11522

The counselor arrested on sexual battery charges at a North Idaho private school for troubled teenage boys has admitted to authorities he had been a long-time sex addict, including the more than three decades he served as a Catholic priest.

Louis Wayne Ladenburger, 70, was arrested Wednesday on three charges of sexual battery with a minor after a three-week investigation by the Bonner County Sheriff's Special Victims Unit.

Ladenburger worked at the Elk Mountain Academy near Clark Fork for only a few months as a therapist before the first alleged incident involving one of the students. The investigation started three weeks ago after a 17-year-old student told his parents Ladenburger had touched him.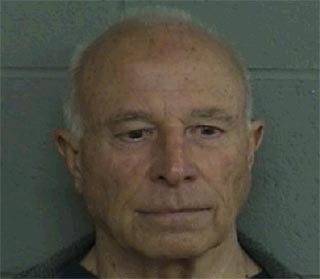 Bonner County Sheriff's Office
Photo by Louis Ladenburger


Carl Olding, the founder and director of the Elk Mountain Academy, said that no one ever expected something like this to happen. He acted immediately to notify authorities about the situation.

"From the first time I found out about this, which was on Saturday May 5th," Olding said. "CPS was called, I personally called the sheriff."

Ladenburger was fired and then arrested Wednesday after detectives interviewed 17 students.

"I cleaned out his desk and brought his stuff to his son's home so he was never back on campus after May 5th," Olding said.

In court Thursday Bonner County Prosecutor Phil Robinson says that during two separate therapy session Ladenburger fondled and touched a 16-year-old boy, put his hands in his pants and eventually performed oral sex.

Robinson added that Ladenburger admitted to those allegations.

The therapist is also accused of kissing and fondling a 17-year-old student, but Ladenburger did not admit to that crime. The prosecutor says that every student interviewed during the course of the investigation into the allegations against Ladenburger said they felt uncomfortable around him, adding he would constantly give them back massages, touch their legs and ask about their sexual experiences.

Ladenburger also admitted to authorities he was a long-suffering sex addict, a problem he'd had since he was a Catholic priest. His admission raised the question of whether there are other potential victims of abuse. The Bonner County Sheriff's Office is already working to contact former students at the Elk Mountain Academy and parishes where Ladenburger served to question them in their ongoing investigation.

Ordained in the Order of Franciscan Minor in 1963, Ladenburger served in a variety of parishes and schools from Seattle to Scottsdale, Arizona. His service took him from Phoenix in 1966 to New Mexico in 1970; In 1975 his service took him to Stockton, California and in 1982 he went to St. George's Parish and School in Seattle.

Three years later he transferred to St. John's Parish in Las Vegas where he remained until 1989 when he moved to the Christ the King Catholic Community also in Las Vegas. In 1991 he went to the Franciscan Renewal Center in Scottsdale, Arizona.

In 1993, when he was serving at St. Mary's High School in Phoenix, Arizona, Ladenburger took a leave of absence in. According to the Franciscan Friars of California, Ladenburger asked for the leave in December 1993 to "discern his vocation".

He later voluntarily petitioned the Vatican for "dispensation from religious life and clerical state" and it was granted by the Vatican in March 1996. The Franciscan Friars report they have no records of past abuse allegedly committed by Ladenburger.

Ladenburger is being held on a $100,000 bond on the sexual battery charges; Robinson says it's likely he will face at least a dozen more charges including solicitation.