Church: Ladenburger Had History of Abuse, Was Asked to Leave Ministry

KXLY
June 1, 2007

http://www.kxly.com/news/?sect_rank=3&section_id=561&story_id=11560

Spokane — The Franciscan Friars previously commented earlier this week they had no record of past abuse by former Catholic Priest Louis Ladenburger, arrested earlier this week on three counts of sexual battery. On Friday they set the record straight.

Ladenburger is in custody in Bonner County, where he is being held on a $100,000 bond on three counts of sexual battery. The charges allege that he performed acts of a sexual nature on several minors while he was a counselor at the Elk Mountain Academy near Clark Fork.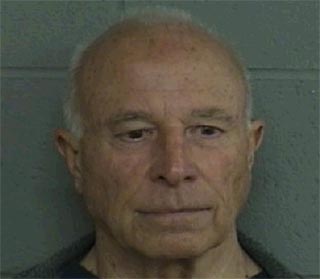 Bonner County Sheriff's Office
Photo by Louis Ladenburger


An investigation was initiated by the Bonner County Special Victims Unit after the abuse was reported by one of the teens to the school's director.

Louis Ladenburger was a Franciscan Friar and Priest for more than 30 years and served in parishes across the western United States including, as it turns out, St. Anne's School and Parish in Spokane and Mary Queen of Heaven Parish in Sprague during the 1970s.

Father Melvin Jurisich, the Provincial Minister at the Franciscan School of Theology in Berkeley, California, confirmed Friday that Ladenburger had been treated twice during the 1980s for "inappropriate professional behavior and relationships."

The statement, due to confidentiality reasons, did not define what his inappropriate behavior and relationships were.

In both situations Ladenburger was treated and was recommended to return to his ministry after treatment. However in 1993 the church had what Father Jurisch described as "heightened concern and new awareness of abuse issues" and Ladenburger was given a psychological review. During the same year church records show that he was serving at St. Mary's High School in Phoenix, Arizona.

After the psychological review, Ladenburger was told that his ministry would be restricted. He refused to have his ministry restricted and asked for a leave of absence instead so he could consider whether or not he would remain in the priesthood. He later asked the Vatican to release him from his vows and the priesthood, which was granted in 1996.

Previously it had been reported that Ladenburger had left the ministry voluntarily.