Order Called to Account
After Nine Years As Complaints Manager for a Deeply Troubled Catholic Order, Psychologist Michelle Mulvihill Has Quit in Disgust

By Yvonne Martin
The Press [New Zealand]
June 16, 2007

http://www.stuff.co.nz/4096398a13135.html

Consultant psychologist, former nun and corporate shaker Michelle Mulvihill is the most unlikely whistleblower.

For nine years she worked behind the scenes advising the beleaguered Catholic Order of St John of God on how to deal with an avalanche of serious sexual complaints against its brotherhood.

In New Zealand, Mulvihill sat with the Australasian head of the order, Brother Peter Burke, listening to stories of abuse from dozens of former boys from a St John of God residential school in Christchurch and advised him how to proceed. They visited jails, hospitals, psychiatric wards, family homes, doss houses and the streets – wherever these sad and often destitute men washed up.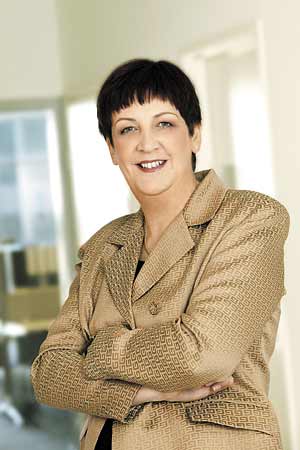 MICHELLE MULVIHILL: ``I promised them that I would continue to ensure that they received an enduring relationship with the order, if that was what they wanted. Many did. I now feel very bad that I cannot deliver on that promise. That decision was basically denied me.''



More than almost anyone, Mulvihill knows the magnitude and gravity of complaints against more than 30 St John of God brothers over a 40-year period on both sides of the Tasman.

She has never spoken publicly about those meetings and how the order responded to the complaints, until now. Today, Mulvihill tells of a pervasive culture of sexual abuse within the order, the denials among the brotherhood of any problem and the "pastoral offers" grudgingly handed out to the men, while millions of dollars were paid in legal fees to defend accused brothers.

She is talking out of concern for the men she met and that promises she made, along with Burke, of an enduring relationship with the order could not be kept.

In March, upset that four out of five of the order's new leadership team had been or were the subject of complaints of sexual and physical abuse, Mulvihill quit as chairwoman of the professional standards committee. Some allegations had been investigated by the police, others had not.

She alerted the order's Prior General in Rome to her concerns and that despite the committee's best efforts, the order would not take the problem seriously.

"My impression is that there is a culture of collusion inside the province which is deeply ingrained, and which makes it almost impossible for the truth about these matters to be dealt with," she wrote.

Mulvihill believes the problem is so bad, the Australasian order should be shut down and its assets seized by the parent group in Rome.

"I tried to hang on for the sake of the victims, particularly those in New Zealand whom, along with Burke, I promised that they would have an enduring relationship with the order," Mulvihill told The Weekend Press.

"At the end of the day, I had to resign because I could not stand dealing with this any more."

In mid-2002 The Press broke the story of the St John of God order burying a potential child sex-abuse scandal by secretly paying a Christchurch man $30,000.

The 1999 payout followed abuse allegations against a Catholic brother who taught boys with learning disabilities at a Christchurch residential school, Marylands.

That story prised the lid off what has become the biggest church sex-abuse scandal in New Zealand. Over the next two years 121 complaints would be received regarding former Marylands men and four brothers, and a priest, would be arrested. One former brother, Bernard McGrath, was jailed for five years last year for sexually assaulting boys in the 1970s.

Mulvihill went with Burke on his New Zealand journey to meet 90 of the Marylands men and their families. "We met in hotels and meeting rooms, boardrooms and hostels, hospital wards and mental-hospital rooms, in airport lounges and on the street, the length and breadth of New Zealand. We sat in freezing and filthy council houses.

"Some men were dying. Some visitors arrived drunk or on drugs as they were so afraid of meeting up with agents of this order.

"Some men were on large doses of psychotropic medication. We listened relentlessly, while at the same time a huge police investigation continued."

A former Mercy nun for 13 years and a trained psychologist, Mulvihill was called in by the order to help it deal with a major crisis in 1998. Serious allegations of sexual abuse against former children in their care had emerged in Melbourne. The brothers had no idea what to do.

Mulvihill had expertise in post-traumatic stress disorder and was recommended to the brothers.

In Australia, 54 cases were brought against the order in class actions by lawyers and were settled out of court along traditional, legal lines. No face-to-face contact with complainants took place. Twenty-two brothers were named by complainants and the scandal cost the order more than $6.8 million, plus legal fees.

Victoria police investigated but no charges were laid. Most brothers denied the allegations against victims, who were very disabled, and some brothers declined police interviews.

But the New Zealand complaints were handled differently. In a process designed by Mulvihill, the men were met personally, often several times.

Mulvihill and Burke listened to the stories, apologised to the men and promised to heal their hurts.

Part of that process was compensation, what the order insisted were "pastoral offers", which seemed generous at the time. About 80 men received payouts, totalling about $5m.

But Mulvihill says with a few exceptions, the men received very low payouts compared to their Australian counterparts – averaging $67,850 "and in New Zealand dollars, not Aussie dollars".

In contrast, Australian victims got paid an average $NZ125,000 each. Some payouts were as high as $NZ275,000 and $NZ388,000, including costs.

Some men died before their cases were resolved; some committed suicide. Others laid complaints with the police, but did not approach the order. But equally as important in the healing process, Burke and Mulvihill promised that the order would have ongoing relationships with the men. That like a friend, the order would always be there to help when they needed a hand.

Back in Sydney, their benevolent approach was lambasted by some members of the brotherhood. They were criticised for believing the allegations, apologising to the men and for handing over money without getting them to sign a deed of release.

"You would not meet a more genuine man than Peter Burke. He genuinely wanted to help the guys and their families. He was crucified by the group for doing just that," says Mulvihill. "He had to suffer the indignity of being constantly attacked by a group of men, his own brothers. In the end he had to give in to the legal processes which I know he detested.

"Despite his perceived 'power' there were many competing interests pressurising him."

Mulvihill was also vilified. Every idea she put up – a trust fund for the men, a drop-in centre and financial support for Christchurch's cash-strapped Male Survivors of Sexual Abuse Trust – was ignored. "The leadership team under Burke agreed to these things but then would not act on these decisions," she says.

As an organisational consultant and educator, Mulvihill is used to analysing corporate culture and turning companies around. In the last few years, as chief executive of hair-removal company Nad's, she led an aggressive global-expansion strategy. She rebranded the company, dumped non-performing contracts, and introduced new products, including one cashing in on the Brazilian-style bikini-waxing craze.

Mulvihill, who has her own consultancy, is known for her take-no-prisoners management style.

The new St John of God leader, Brother Timothy Graham, who replaced Burke, has described Mulvihill as a "highly respected and trusted adviser" to the order for many years.

Brother Timothy is the only member of the new leadership who has not faced and is not facing allegations.

But Mulvihill found that enlightening the order about the problems within proved a near impossible task, when the prevailing culture was one of denial and shoot-the-messenger.

"There was some acknowledgement that there were some extremely disturbed men in the order who were rampant paedophiles," she says.

"There is also acknowledgement that when complaints were made in the past, they should have been acted upon differently. There is still widespread denial.

"As one of the old self-declared paedophiles said to me directly: 'Oh Michelle, why don't we all just hold hands and ask for forgiveness and put it all behind us and get on with our lives'."

Many brothers spoke disparagingly about the victims, believing that the scandal was a smear campaign against the order, and that the sooner the problem went away the better.

"The very culture of the order is such that they make a joke out of who the victims really are – 'oh Johnny? He's complained? He was a liar as a child and he is still lying. Don't you know that he is a liar?' Comments like this were the norm."

When a Christchurch complainant, Justin Richardson, was proven to have lied about his claim and received more than $100,000 compensation fraudulently, the brothers jeered.

"Those who did not believe in what we were doing seized on this one mistake as being the opening they were waiting for to discredit the entire process," says Mulvihill.

The role of complaints manager became increasingly vexed. "It is one of the most difficult positions to hold. There are competing interests, there are deals done on the side, there is information that is kept from you, there is access to many dreadful stories and there is no road map."

Mulvihill summed up her view of the problem in a report to the order like this: "The high level of denial within the order in relation to victimisation, cover-up, collusion with events, and the general lack of co-operation with outside bodies, smacks of systemic corruption."

By far the most difficult issue faced, she wrote, was the extent to which three brothers charged by the New Zealand police on sexual counts had gone to defend themselves against extradition from Australia. She believes the decision to resist extradition lacked credibility.

A suspension of the pastoral process, while two of the accused, Brother Rodger Moloney, 71, and Father Raymond Garchow, 59, face a total of 32 historic sex-abuse charges, is a disgrace, says Mulvihill.

"These men (victims) have already been abandoned by some of those brothers who were meant to care for them and look after them. Some were abandoned originally by parents. Now the withdrawal of any real ongoing relationship with these men means they are being abandoned again."

But the final straw for Mulvihill was the election of four brothers as councillors to lead the province with Brother Timothy when each of the four had either previously been or were the subject of allegations.

In one brother's case, Burke had hired a private investigator in January to investigate allegations of sexual abuse made against him.

"It must be very difficult to find five men who have not had complaints laid against them to lead this order," says Mulvihill.

"Unfortunately the chapter at which the leadership was elected did not seem to consider the implications of electing leaders who were or still are subject to serious complaints."

On Tuesday The Press emailed 20 questions to Brother Timothy, through his public relations officer. Brother Timothy responded with a letter on Thursday night saying he had just seen the questions and would not be answering them in time for The Press's deadline.

"It is not my practice, nor will it become my practice, to deal with, at short notice, issues as serious as some of those raised in the list of 20 questions you have submitted to me (which I have seen for the first time today, Thursday) and to which you have required answers by day's end.

"I will take the issues on board immediately and urgently."

Brother Timothy has offered to meet with The Press, once he has had time to consider the issues.

Mulvihill says the trauma of "holding" the men's stories and the continual criticism from within the order became too much and she quit.

"The constant attacks on me and on others on the committee were eventually unbearable. I don't need this in my life."

Mulvihill believes the order should be closed down, its multi-million-dollar assets seized, and a trust fund set up to support victims for the rest of their lives.

"The hardest thing for me is that I have the images of the faces of each of the 90 men I have met seared onto my heart. I remember each and every one of them. I know their story.

"I promised them that I would continue to ensure that they received an enduring relationship with the order, if that was what they wanted. Many did. I now feel very bad that I cannot deliver on that promise. That decision was basically denied me.

"But at the end of the day we did our best. We ignored the advice of lawyers and police to take the black-and-white legal route. Instead we met these people eyeball to eyeball, with compassion and respect and openness to learning. And for me that has made all the difference.

"Although I am no longer a formal part of this process since my resignation, I shall continue to work for the rights of victims. This needs standing up to."