Abuse Suits Settled against Ex-Broward Priest

By Amy Sherman
Miami Herald
June 27, 2007

http://www.miamiherald.com/466/story/153093.html

A man who sued the Archdiocese of Miami alleging that the former Rev. Neil Doherty drugged and raped him in the 1990s has settled his case.

The civil suit prompted Broward prosecutors to file criminal charges against the now 64-year-old former priest from St. Vincent Catholic Church in Margate. The criminal case has not yet gone to trial.

This week, attorney Jeffrey Herman also settled another Broward case against the Archdiocese alleging abuse by Doherty. Herman said the terms of both settlements were confidential.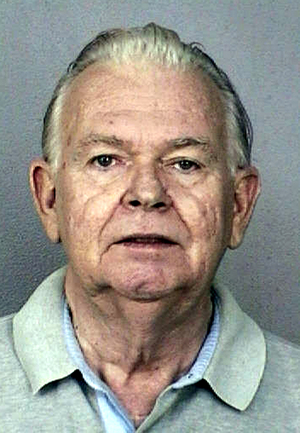 DOHERTY



In 2005, Herman filed a $25 million lawsuit against the archdiocese on behalf of John Doe 22. The Broward plaintiff said Doherty sexually abused him starting when he was about 11.

"I do believe this is a very strong case that there is overwhelming evidence showing the Archdiocese knew for 30 years Doherty was drugging and raping boys, that this victim was severely hurt by what happened," Herman said. "It is always my client's decision to settle a case or not settle a case."

The archdiocese's knowledge of Doherty's pedophilia surfaced in a 2003 memorandum by the Broward State Attorney's Office. A sex-crimes prosecutor disclosed the 1994 settlement with a student who had been enrolled at Chaminade High School in Hollywood decades earlier. The archdiocese didn't notify authorities about the matter until 2002, according to the prosecutor's memo. That was the year Doherty was placed on leave.

In the early 1990s, then-Archbishop Edward McCarthy ordered an investigation, including a mental health evaluation of Doherty. The evaluator recommended that Doherty be temporarily suspended, but that didn't happen.

"With the settlement of these cases, it is our hope and our prayer that old victims of sexual abuse can begin and continue the healing process," said Archdiocese spokeswoman Mary Ross Agosta.

Herman also completed the settlement in the case of John Doe 28 versus the Archdiocese of Miami this week. That plaintiff claimed that Doherty sexually abused him as a 14-year-old in the priest's car and in the rectory at St. Vincent's in 1999.

Herman has filed nine cases alleging abuse by Doherty; five have settled.

Doherty's attorney in the criminal case, David Bogenschutz, has denied the allegations.

If convicted in the criminal case, Doherty faces life in prison.

Contact: asherman@MiamiHerald.com