New Sex-Abuse Trial Set for Ex-Priest
Judge Sets Bond at $10,000 Cash

By Jason Riley
The Courier-Journal [Louisville, KY]
July 3, 2007

http://www.courier-journal.com/apps/pbcs.dll/article?AID=/20070703/NEWS01/707030443/1008/NEWS01

A former Roman Catholic priest whose sexual-abuse conviction was overturned by Kentucky's highest court will face a new trial Oct. 30, in part because he has not completed sex offender treatment while in prison, according to the prosecutor in the case.

But Daniel C. Clark may not have to remain in jail until then. Bullitt Circuit Court Judge Rodney Burress, at the request of Commonwealth's Attorney Mike Mann, set a bond yesterday of $10,000 cash or $20,000 in property.

Clark, who entered court in handcuffs and with his feet shackled, was still in the Bullitt County Jail last night, according to jail officials.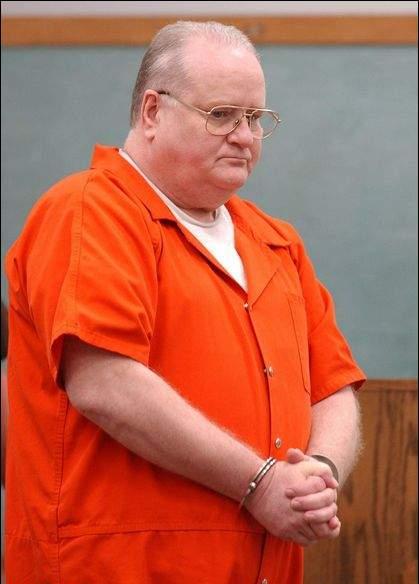 Daniel Clark was convicted in 2003 of abusing two boys but the state Supreme Court overturned it.



Mann said yesterday that because Clark has served about half of his 10-year-sentence, he debated whether to retry him on two charges of first-degree sexual abuse for allegedly molesting two boys between 1999 — when one was 8 years old and the other 9 — and 2002.

But Mann said he recently learned that Clark has not been participating in the sexual offender treatment program, which normally takes about two years to complete.

Also, Mann said that unless Clark is tried and convicted again, he would no longer have to be on the state's sex-offender registry. And Mann said the family of the two boys told him they are willing to go through another trial.

David Lambertus, Clark's attorney, declined to comment yesterday.

Clark, 59, was convicted in 2003 but the Kentucky Supreme Court overturned the conviction in May, saying the trial judge gave faulty instructions to the jury and improperly allowed a former victim of Clark to testify. The court said that was prejudicial to Clark.

Clark, who was removed from the priesthood in 2004, was one of the clerics in the sexual-abuse scandal in the Archdiocese of Louisville.

He was accused in 19 lawsuits against the archdiocese — including one filed by the Bullitt County boys' mother on their behalf. The archdiocese eventually settled all the cases.

Clark was first convicted of sexual abuse and sodomy in an unrelated case in 1988.

Shannon Whelan, an organizer of the local chapter of Voice of the Faithful, a national lay reform group formed in the wake of the nationwide abuse scandal, alleged after yesterday's bond hearing that Clark is still a "threat to society."

"If he makes bond, he needs to be monitored closely," she said while standing next to Jeff Koenig, who claims he was fondled by Clark in the 1980s when he was 12 and 13. Mann said he believes Clark will be unable to make bond, but that if he does, the prosecutor will ask a judge to order Clark to stay away from children.

Ann Brentwood, the southeast regional director of the Survivors Network of those Abused by Priests, issued a statement from her Tennessee office alleging that, "Every day that Clark walks free, kids are at risk."

Reporter Jason Riley can be reached at (502) 582-4727 or: jriley@courier-journal.com