Former Catholic Priest in L.A. Held on Child Molestation Charges
Arrested at His Home, George Miller Is Accused of Sexually Assaulting a Boy from Guardian Angel Parish in Pacoima

By John Spano
Los Angeles Times
July 24, 2007

http://www.latimes.com/news/local/la-me-priest25jul25,0,3852808.story?coll=la-home-center

A former Roman Catholic priest was arrested Tuesday on suspicion of sexually molesting a child from Guardian Angel parish in Pacoima between 1988 and 1991.

Prosecutors said George Miller, 69, met the boy when he was 5, befriended his mother and allegedly molested him before he turned 14, during overnight trips. Miller was taken into custody at his Oxnard home and is being held in lieu of $600,000 bail.

Four people who accused Miller of molesting them were among more than 500 who joined in a record $660-million settlement earlier this month between the Los Angeles Archdiocese and parishioners who contended church officials had failed to shield them from pedophile priests.

Miller was charged in 2002 with molesting two boys, also from the Pacoima church, in the 1970s and 1980s. But the case was dismissed when the U.S. Supreme Court struck down a California law that extended the statute of limitations for decades-old sexual abuse.

Miller's confidential church files, among others, were the subject of a 4 1/2 -year court fight by Cardinal Roger M. Mahony, who argued their disclosure to a county grand jury would violate priest-bishop communications and priests' privacy rights. Mahony yielded after the U.S. Supreme Court in 2006 declined to hear his final appeal, turning over files on Miller and on another former priest, Michael Baker, who also faces criminal charges.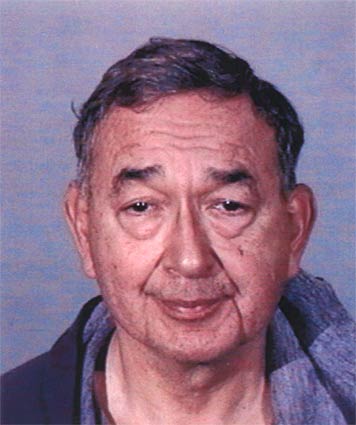 George Miller, pictured, was arrested at his Oxnard home on suspicion of sexually molesting a child and is being held on $600,000 bail.



The Miller case is "based on new evidence," said Sandi Gibbons, spokeswoman for Los Angeles County Dist. Atty. Steve Cooley.

"As promised, investigations are ongoing into alleged sexual abuse of minors by priests," Cooley said. "As evidence is developed to sustain criminal filings, we will do so."

Last week, after the settlement was announced, Cooley called Mahony's actions an "incredible moral failure," and vowed to continue investigating how top church officials handled abuse allegations against clergy and other employees.

Tod Tamberg, spokesman for Mahony, said the archdiocese received complaints about Miller's behavior with children in 1977 and in 1989. In both cases, Miller denied wrongdoing, he said.

In 1996, after Miller was accused of sexually abusing a child, he was placed on sick leave. Tamberg said Miller never returned to the ministry and was reduced to lay status by the pope on May 25, 2005, at Mahony's request. Miller's continuing in the ministry despite the complaint in 1977 "would not happen today," Tamberg said in a statement.

Today, any allegations are "immediately" reported to police and the priest is placed on leave pending an investigation, according to Tamberg.

"The archdiocese will continue to cooperate with the authorities as they investigate claims of sexual abuse against individual priests," the statement said.

Ray Boucher, who represented the largest block of clergy victims in the settlement, said a fellow priest who allegedly complained about Miller's over-familiarity with boys, and a housekeeper from Santa Clara Church in Oxnard, where Miller had been assigned, had been prepared to testify against the archdiocese, if the civil lawsuits had gone to trial.

It should have been clear that "with the complaints that existed in 1977, they had an obligation to contact the authorities and turn this guy in," Boucher said. "There's no ambiguity on that. They did not. They hid it."

His clients told him that Miller "reveled in the pain he inflicted" on them. His abuse was "brutal and vicious," Boucher said.

Miller started at Our Lady of Perpetual Help in Santa Clarita in 1964 and also served at San Buenaventura Mission in Ventura and St. Philomena in Carson, according to church records.

"It's horrific how the church has been able to get away with crimes," said Mary Grant, an official with an organization for victims of Roman Catholic clergy sexual abuse.

"On the one hand, we understand that prosecutors are up against the statute of limitations. On the other hand, we believe that where there's a will, there's a way," Grant said.

Miller is scheduled for arraignment today on three counts of lewd acts on a child and three counts of sodomy of a person under 14.

Contact: john.spano@latimes.com