Convicted Sex Abuser Set for Release
Catholic Brother Completes His Jail Sentence

By Bob Grip
My Fox Gulf Coast
July 27, 2007

http://www.myfoxgulfcoast.com/myfox/pages/Home/Detail?contentId=3904030&version=3&locale
=EN-US&layoutCode=TSTY&pageId=1.1.1

Mobile, Ala. — Brother Victor Bendillo worked at McGill-Toolen Catholic High School for almost 40 years, coming in contact with thousands of students.

During this interview in 2003, Mobile Archbishop Oscar Lipscomb told me he first heard allegations about Brother Victor's sexual contact with teenage boys around 1997. He said,

But in 1998, the Archbishop says he received a more specific complaint, which led him to contact the head of Brother Vic's religious order: "I called his provincial that day. The following day, the provincial and I met with him, and that afternoon, the provincial took him back to New Orleans," said the Archbishop.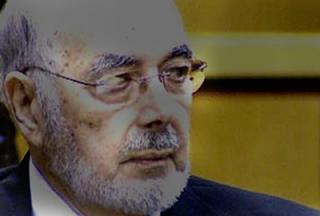 Brother Victor Bendillo



I asked him, "Did McGill-Toolen know about these accusations before you did?" He replied, "I don't think so."

The Church later went to court to keep two of Brother Vic's victims from finding out exactly who knew what, when.

"Knowing the man, it seemed so far fetched, I watched, I asked some questions, I could find no reason to even confront him with it. Victor had that kind of reputation."

Attorney Mark Wolfe told me, "If the Church did not know anything about Paul Bendillo's inappropriate behavior until 1998, then the victims can accept that. What's disheartening for the victims is if the courthouse doors are closed for them and they never get answers to those questions."

Wolfe told me Thursday he couldn't comment, other than say the Church and the victims "resolved the claims".

In 2004, Brother Victor was sentenced to 5 years in state prison and one year in the county jail. He is scheduled to be released from a prison hospital Saturday. He is now 78 years old.

What will happen to Brother Victor now? Will he return to New Orleans where he lived before his trial? His attorney, Donald Briskman says he knows, but isn't at liberty to say.