Pima Opens Criminal Probe of Priest

By Stephanie Innes
Arizona Daily Star
July 27, 2007

http://www.azstarnet.com/metro/193596

In light of new details, the Pima County Attorney's Office has opened a criminal investigation of the Rev. Kevin Barmasse, a priest accused in civil suits of sexually abusing five former Tucson-area Catholic youth group members in the 1980s.

The case is getting another look slightly more than a week after a $7.5 million payout from the Roman Catholic Archdiocese of Los Angeles to the five former youth group members, all now men in their late 30s. After the settlement, the men and their lawyers criticized the fact that Barmasse has never been prosecuted and is living free of monitoring.

All five men say Barmasse molested them while they were teenagers attending Tucson-area churches in the 1980s. They have received a total of nearly $2 million apiece in settlement money from the Los Angeles and Tucson dioceses, but they want to see a criminal conviction, too.

"The dioceses paid for what he (Barmasse) did, but he never has," said 36-year-old Michael A. Moylan of Tucson. "I don't know who to blame" for the lack of criminal charges, he added.

Moylan said Barmasse abused him at least twice in Pima County ! once at Northwest Side apartment where he was housesitting, and another time in the rectory of St. Elizabeth Ann Seton Catholic Church, also on the Northwest Side. On both occasions he was under the age of 18, he said.

But Moylan doesn't believe he ever filed a police report ! something he didn't know he was supposed to do, he said.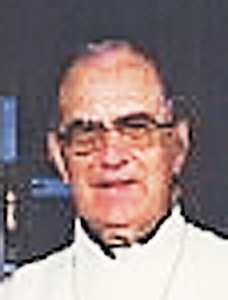 The Rev. Kevin Barmasse's



Prosecutor Kathleen Mayer of the Pima County Attorney's Office confirmed Thursday that Moylan and one other man contacted her office after the payout and offered details of the Barmasse case that she had previously not known about. The office had at one time believed evidence showed Barmasse did not commit any abuse in Pima County ! he was known for taking the teens on trips in his van.

"It is very sad. I thought we'd been apprised of every one of the victims in the civil suits," Mayer said. She said she wishes the civil attorneys had made an issue of the Barmasse case before last week.

But the lawyers who represented the five men, Lynne M. Cadigan of Tucson and John C. Manly of California, maintain it's Mayer's office that dropped the ball.

"They had access to every bit of information about these cases," Cadigan said.

Cadigan, Manly and the men who say Barmasse abused them publicly questioned last week why Barmasse had never been prosecuted. Their concern is that without a criminal conviction, Barmasse does not have to register as a sex offender and legally there's nothing preventing him from working with children outside of a church setting.

"Kevin Barmasse is walking free. He could be working with children, doing anything he wants. It's just unbelievable," Manly said.

Whatever the reason, the information from Moylan and the other man was not known to prosecutors, Mayer said it would be a good idea to take another look at the local diocese's list of 34 clerics and church personnel who have served in the diocese since the 1950s and have "credible accusations" of sexual misconduct with a minor against them. Sixteen are believed to be still alive, have no criminal convictions and like Barmasse are living freely with no supervision.

The diocesan standard for "credible" is that the abuse not only could have happened but probably did happen. That's a lower standard than that of the criminal justice system's "beyond a reasonable doubt." The diocese's Sexual Misconduct Review Board determines who will appear on the list, and the bishop has final say.

"At one point and time we covered every name the diocese had received but given the latest bit of information it wouldn't hurt to cross-check the list," Mayer said. "We were not given any information about Barmasse in the late '80s and it's the nature of these things. People choose not to report, someone decides it's not worth doing. That's the history of these cases and it's unfortunate."

The County Attorney's Office has not previously shied away from prosecuting priests in old cases of abuse. In 2003 it convicted the Rev. Thomas Purcell, a member of the Society of Mary religious order, of sexually abusing a South Tucson boy in the 1980s.

And Mayer is currently prosecuting the Rev. Gary E. Underwood on charges that he abused three teenage boys while he was a priest at St. Odilia's Catholic Church on the Northwest Side during the mid-1980s.

Moylan said he had always assumed Barmasse had not been prosecuted because of the statute of limitations, but when he heard about Underwood, he began wondering why Barmasse was not facing criminal charges as well.

Indeed, what has prevented prosecution of most of the suspended priests on the list are decades-old cases that did not meet the state's statute of limitations on sexual crimes, which says charges for crimes that occurred before 1978 must have been filed within five years of the alleged offense. That's why the Yuma County Attorney's Office in 2001 dropped criminal charges against then-Monsignor Robert C. Trupia, a former priest at Our Mother of Sorrows Catholic Church in Tucson who had faced seven felony counts of child sexual abuse in Yuma County related to accusations that he molested a boy while serving at St. Francis of Assisi Catholic Church in Yuma in the early '70s.

As of August 2001, Arizona has no statute of limitations on sex crimes, giving a current victim of a sex crime the leeway to file charges decades into the future. But that law was not retroactive.

For crimes prior to 1978 and before 2001 ! the time period when Barmasse is accused of committing abuse ! the law says charges must be filed within seven years of the alleged offense, or seven years from when the incident could reasonably have been reported to authorities.

Barmasse was ordained a priest for the Los Angeles Archdiocese in 1982 after graduating from St. John's Seminary in Camarillo, Calif. His assignments in the Diocese of Tucson were at St. Andrew the Apostle in Sierra Vista from 1983 to 1986, at St. Elizabeth Ann Seton on the Northwest Side between 1986 and 1988 and at Blessed Sacrament in Mammoth from 1988 to 1991.

Tucson Bishop Gerald F. Kicanas wrote in a letter to parishioners in 2003 that the Tucson diocese accepted Barmasse for ministry with the understanding that he would get treatment related to an accusation of sexual misconduct with a minor.

Documents show Barmasse got treatment, and the professional who treated him believed he would be able to minister safely, yet urged caution. Kicanas, who became bishop of Tucson in 2003, said Barmasse should not have been allowed to minister in Tucson or anywhere else, and that such an arrangement would not be allowed today.

Barmasse left the local diocese in 1991. He remained a priest of the Los Angeles Archdiocese during his time here. He was removed from ministry in 1992 and is now living in a Los Angeles suburb. He could not be reached for comment.

The five men filed lawsuits against the local diocese and the Archdiocese of Los Angeles in 2003. The Tucson cases were settled in 2005 when the local diocese emerged from Chapter 11 bankruptcy protection and created a settlement pool of $22 million for victims and their family members.

Contact reporter Stephanie Innes at 573-4134 or sinnes@azstarnet.com