Almost Infamous

By Will Swaim
District Weekly
July 27, 2007

http://thedistrictweekly.com/dwweb/?p=441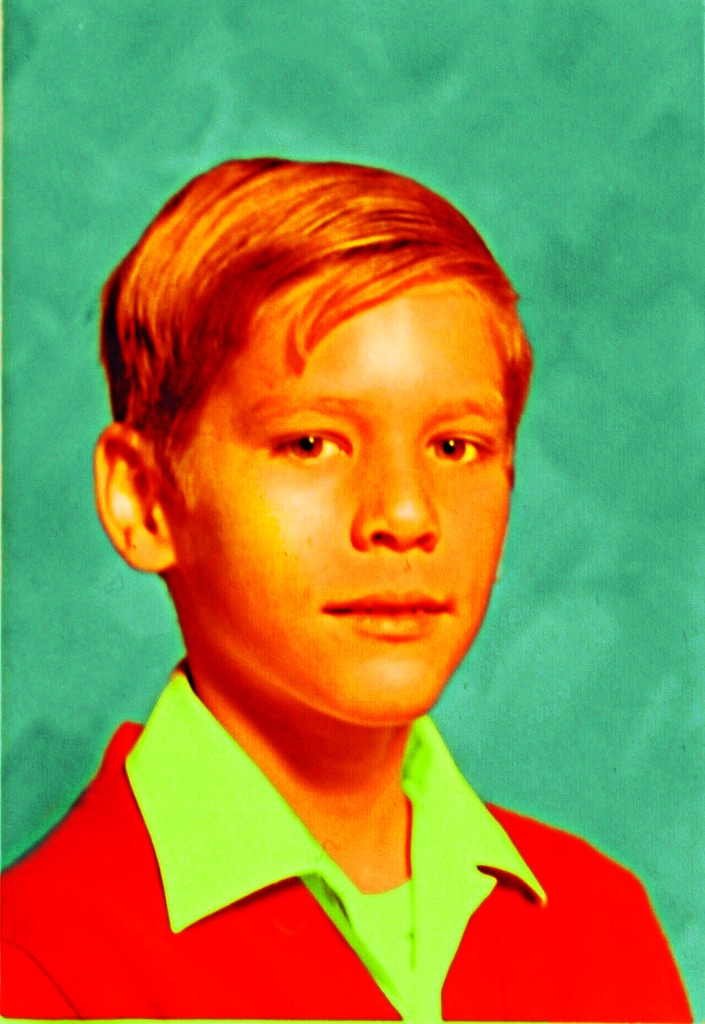 YOUNG WILL
by HEATHER SWAIM


Regard the weird simultaneity of loss that appears alongside your own good fortune, the fact that as you take a deep in-breath of ocean-scented air outside your front door, someone somewhere is likely choking to death on the smoke ballooning from a fire presently consuming her living-room corner group. Imagine the everyday image of blood-basted terror amidst heart-rending beauty—a flaming car, its doors and windows missing and trunk yawning open, in the foreground, a stand of palm trees reaching skyward in back. Consider the wasting deaths of pie-faced children. Remember Augustine of Hippo denouncing astrology as an obvious fraud because two people, born at precisely the same moment can and often do run along parallel paths, one leading to hell and the other to something like heaven. Recall that moment when your unimpeachable faith in a merciful God was first impeached precisely because it seemed unlikely that love and hate could co-exist under the same sacred canopy.

One such moment came to me in the mid 1970s at St. Killian church in Mission Viejo just before the end of a Sunday morning Mass—in late October, probably: high clouds shredded across a cerulean sky, the air hardening in anticipation of winter.

My friend Roger and I had set up a card table outside the church, our church, hoping to sell candy bars to all the good Catholics. We taped a sign to the table—HELP SUPPORT THE OLD MISSION SCHOOL—and waited for the end of Mass and the release of our customers.

It was fall, as I say, and so we were wearing our red Old Mission San Juan Capistrano cardigans; hair gelled over to one side, little white shirts buttoned to the top, scuffed black dress shoes. Bracing against the cold, we had plunged our hands deep into the pockets of our salt-and-pepper cords.

"You guys masturbating?"

I looked up sharply and directly into the eyes of Bertrand Horvath—Father Bert. Or rather, indirectly: even now I recall his dark-ringed eyes shifting like a cartoon character's. And then self-consciousness fell like a straitjacket.

I remember disappearing into my head, making myriad, quick socio-psychological calculations: Is he joking? If so, should I respond in kind? How do you laugh about sin with a man whose voice is God's? Or, more likely: Is Father Bert, a man of God, able to see clear into my atria and ventricles? Can he discern there something really dark and not merely venial but mortal on the scale of sins?

Too slow, I stood there looking at him, my eyes swelling.

"You guys playing pocket pool?" he asked. And then, more quickly, a catalog of possibilities: "Do you guys touch each other? You getting each other off? Or do you just touch yourselves?"

I remember—or, and this may prove significant: I think I remember—that I weighed some of the possible answers, but that these quickly proliferated in my mind like a decision-tree of countless branches and impossible breadth: If I said we didn't touch each other, was I suggesting that I touched myself? Was it strictly true that Roger and I didn't touch each other? We were best friends, after all, so it was certain that we had touched each other, however innocently.

I stammered something inconclusive, and then Father Bert was gone, swept just ahead of the 8 a.m. Mass exodus.

I sold a few candy bars, reflecting on the fact that each of them was unclean, passed through the hands of a dirty, sinful boy. I was so obviously hellbound that Father Bert could read my future right through the palimpsest of my school uniform.

• • •

Roger and I loaded the folding table into his dad's El Dorado. I climbed into the back of my dad's 1966 Mustang.

"Didn't it go well?" my dad asked.

I looked up into his eyes, reflected in the rearview mirror.

"You didn't sell enough candy bars?" he asked again.

I started to tell him about Father Bert and instantly regretted it. He edged the car to the side of the road. He never turned around, just looked steadily at me in the rearview mirror.

I figured my life was pretty much over. My father was raised in the Depression by a man so violently insane that, when he died, my grandmother shed the gravity and company of men, including my father. She put him in a boarding school and fled Inglewood for a Bay Area convent. My dad went to college and then into the military, only barely missing the Korean War. He built the Swaim home on four pillars: Catholicism, discipline, respect for authority, and etiquette. We were not about warmth, love, and forgiveness; our God was more Mars than Jesus.

But now, his car idling on the side of the road, my fatherless father did something amazing.

He did nothing.

He listened to me patiently, his eyes unblinking. Finally he asked, "Father Bert said that?" I nodded and waited to be hauled from the car like a fish from water and clubbed on the side of the road for any of the many wrongs I knew I had just committed, not least among them impugning the integrity of the church triumphant.

Instead, he shifted the car into drive and we road home in silence. Outside our house, he leaned over and threw open the passenger door, ordered me to tell Mom he'd return shortly, and then drove away.

• • •

Years later, as editor of OC Weekly, I participated with investigative reporter Gustavo Arellano in a moment so cinematic that I beg you to suspend your natural disbelief.

Arellano had been dogging charges that priests in the Los Angeles Archdiocese, and in the Orange County diocese that followed, had molested scores of kids. And then one day, he came into my office, dropped a file on my desk, and uttered words straight from a bad script: "I think you'll want to see this."

Inside was the file of Father Bertrand Horvath. Comprised of church documents, it seemed to prove that diocesan officials knew Horvath was alleged to have molested countless boys while at St. Killian. Arellano would later sum up the documents this way:

"Church records show Horvath was notorious at St. Killian in Mission Viejo during the early 1970s, where he made altar boys 'remove their shirts' and gave them what the document describes as 'tittie twisters.' Horvath is reported to have fondled himself while asking boys whether they masturbated. Horvath left St. Killian for a Los Angeles-area parish and bounced across the country until 2000, when Orange diocesan officials finally alerted their peers at the Amarillo Diocese about Horvath's past. After that, Horvath was placed in counseling."

I called my parents with the news. They're still at St. Killian, still what you'd called hardcore Catholic. I wasn't sure what they'd make of the file.

That's when my dad told me the rest of my story. Or rather his story, because ultimately I guess this is about fathering.

• • •

After he dropped me off at home, he drove two miles back to the church. When he got there, he called Roger's dad.

Like mine, Roger's dad was a Catholic of the old school. I imagine he received the call not with grace and dignity but outrage. I imagine he raced down from Pill Hill—what we called the walled city in which Mission Viejo's wealthiest professionals made their comfortable homes—in the El Dorado he once pushed to about 120 miles per hour on the I-5. I imagine the El Dorado's tires screaming as he made the final turn into the church parking lot where he met my dad.

The pair asked the pastor, a dog-faced but warm Irishman named Father Michael Hughes, for a showdown with Horvath. Hughes declined their request, and that decision probably saved me from growing up, like my dad, without a father: my dad admits that he and Roger's dad may have alluded to some rough justice. But Hughes left our dads with the impression he'd already received similar complaints.

Three or so months later, Horvath was gone.

• • •

Last week, the Catholic Archdiocese of Los Angeles offered $660 million to settle claims its priests, including Horvath, molested 508 kids over the last several decades. I wasn't surprised that the church had tried to cover up, mislead, and dissemble before finally reversing course, apologizing and offering to settle: I watch some television—isn't that what perps do?

No. What I wanted to discover was why local police had done so little. So I called John Manly, a friend and an attorney who represented 50 plaintiffs in the LA case.

Manly asked me to come to his Newport Beach office to talk and, by the way, meet someone I'd find interesting.

Manly's office is like an English country manor shrunk into a business park. Pictures of naval vessels hang above leather furniture. The place was hushed.

Manly had invited one of his clients to join us. Let's call him Brian. A man of 50, Brian had also grown up in St. Killian. Manly asked me to tell Brian my story.

I was barely through it when Brian's eyes brimmed with tears. It turned out that Father Bert had approached Brian in roughly the same manner.

"It's called grooming," Manly told me later, and though they may have slightly different approaches, the goal is the same: "The molesters are checking you out, trying to see how you respond, trying to find your weakness."

Like me, Brian told his dad about Horvath's grooming. But Brian's dad handled the moment very differently than my father had, Brian said: "He said, 'You're probably asking for it.'"

Father Bert called Brian's parents a week later, asking if Brian could come by the rectory and pull some weeds. Brian resisted. His parents, delighted that a priest had graced their child with such personal attention, insisted.

At the rectory, Brian said, Father Bert Horvath molested him repeatedly.

• • •

I told a friend this story, told him that Brian's biography—of squirming to avoid Horvath's probing hands, of shame and failed relationships—made me feel like a character in a silent movie, the guy who walks blithely beneath falling pianos, in the interstices of swinging wrecking balls, and between speeding cars at an intersection—and once safely through, seeing his own nearness to mayhem, faints.

"I could have been Brian," I told my friend. "That priest could've got me. There but for the grace of God go I."

"Not God, brother," he said, "your dad. Get down on your knees and thank him. Whatever else your dad ever got wrong, he got right the one thing that matters most."