Archmere, Diocese, Norbertines Named in New Sex Abuse Suit

By Esteban Parra
The News Journal
August 3, 2007

http://www.delawareonline.com/apps/pbcs.dll/article?AID=/20070803/NEWS/70803024

Wilmington — An Archmere Academy graduate who was awarded $41 million in damages earlier this year after winning a civil suit against a from priest who taught at the school, filed a lawsuit today in state court against the Norbertine religious order, Archmere Academy and others who allegedly enabled the Rev. Edward Smith to rape and molest him.

In this lawsuit, Navy Cmdr. Kenneth J. Whitwell is seeking $50 million in relief.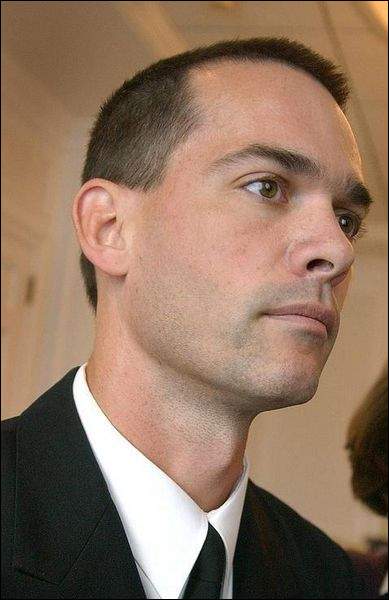 Navy Cmdr. Kenneth J. Whitwell.
Photo by Fred Comegys


Although a federal court awarded him $6 million in compensatory damages and $35 million in punitive damages in March, because Whitwell was only allowed to sue Smith, he is not likely to receive that money from a priest who took an oath of poverty. The award is believed to be the first made to an alleged victim of child sexual abuse by a Catholic priest in Delaware.

But since the state passed a new law eliminating Delaware's two-year civil statute of limitations in cases of child sexual abuse, Whitwell now is suing the Catholic school, Norbertine religious order to which Smith belonged and the Catholic Diocese of Wilmington. Smith is also named in this suit, which was filed in Kent County Superior Court, said Whitwell's attorney, Thomas S. Neuberger.

"Now that the child's victim act is law, I have filed suit against those whose 'I don't care attitude,' reckless attitude caused my rape by a renegade priest," Whitwell said at a press conference. "I want them held fully accountable by a civil jury and punished for their role in my child abuse."