Brother Vic Now in Missouri
Former Mcgill-Toolen Catholic Counselor at Center for Offenders

By Bob Grip
My Fox Gulf Coast
August 9, 2007

http://www.myfoxgulfcoast.com/myfox/pages/Home/Detail;jsessionid=30DA271EF5B047F15888FE1F67D13C13?
contentId=3922613&version=3&locale=EN-US&layoutCode=TSTY&pageId=1.1.1&sflg=1

Mobile, Ala. — Brother Victor Bendillo, released from prison Saturday, is now living at a church-based facility in Missouri that deals, in part, with sex offenders.

Upon his release, Bendillo moved to the Vianney Renewal Center in Dittmer, Missouri. The Center is operated by the Servants of the Paraclete. The group describes itself as "a religious congregation of men dedicated to ministry to priests and Brothers with personal difficulties," according to its website.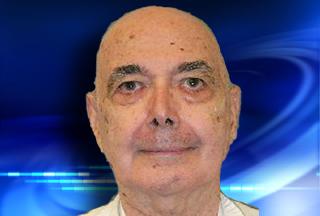 Brother Victor Bendillo, as he appears on national sex offender website



David Clohessy, National Director of SNAP (Survivors Network of those Abused by Priests) told me the Vianney Center is "not a secure facility". He said it has no fences, gates, guards or electronic surveillance. SNAP claims in 2004, an admitted child molester/priest walked away from the Vianney Center.

Bendillo was sentenced to 5 years in prison and 1 year in the county jail after being convicted of sexually abusing a teenaged student at McGill-Toolen Catholic High School, and pleading guilty to 8 other sex-related charges.