New Victims Claim Priest Abuse

By Susan Orr
Courier & Press
August 31, 2007

http://www.courierpress.com/news/2007/aug/31/new-victims-claim-priest-abuse/

More than 10 victims have alleged sexual abuse by the late Monsignor Othmar Schroeder and reports are continuing to come in, the Catholic Diocese of Evansville's bishop said Thursday.

Bishop Gerald Gettelfinger said two more reports came in Thursday through the diocese's sexual abuse hot line. Most of the reports have been from men but some have been from women, he said.

This is the largest number of victims associated with a single priest in the diocese's history, Gettelfinger said.

Schroeder was the founding pastor of Holy Family Parish in Jasper, Ind. He served there from 1947 until 1975, when he moved to Sacred Heart Parish in Schnellville, Ind. He served there until his death in 1988.

Gettelfinger became the Evansville Diocese's bishop in 1989. He said he first became aware of allegations against Schroeder in 1996, though he would not say how the matter came to his attention.

At that time, out of a desire to protect the victims' privacy, Gettelfinger said he arranged for those victims to receive counseling but he did not go public with the information.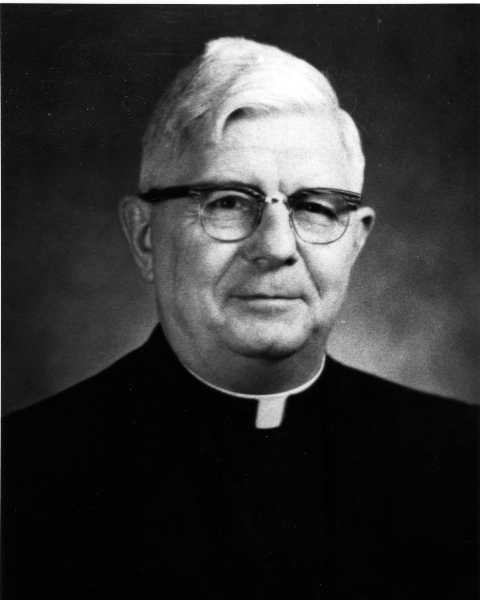 Othmar Schroeder The founding pastor of Holy Family Parish in Jasper, Ind., Schroeder is accused of abusing several people



He said "the escalation of numbers," along with reporting standards adopted by the Catholic Church in 2002, prompted him to go public this time.

Gettelfinger visited both Holy Family and Sacred Heart this month to announce the news to parishioners.

Gettelfinger said the dates of the abuse are unclear.

Even though Schroeder has been dead for 19 years, Gettelfinger said it's still important to address what happened and how hurtful it was to victims.

"The pain is right now. The pain is continuing with these people. You can't deny that," he said.

Several of the victims have expressed gratitude that the abuse has finally been brought into the open, Gettelfinger said.

The diocese is offering counseling to victims, and it is also taking other steps to help them heal.

Photos of Schroeder have been removed from both of the parishes in which he served, Gettelfinger said, and a Knights of Columbus council named in Schroeder's honor has agreed to change its name.

A large monument honoring Schroeder stands in Sacred Heart's cemetery, where the priest was buried.

Gettelfinger said he has not yet decided what should be done with the monument.

A healing service is planned at St. Joseph Parish in Jasper, though the date has not been set.

David Clohessy, national director of the Survivors Network of those Abused by Priests, said there is value in publicly revealing abuses and stripping priests of honors, even in cases when the abuse happened years ago and the accused is deceased.

Such actions, he said, are a way of "showing victims that their pain won't be ignored."

When nothing is done, Clohessy said, victims often become discouraged and see no reason to report the abuse they have suffered.

The diocese says that no one has filed any suits against it, and the Dubois County clerk's office reported no pending civil or criminal charges relating to the Schroeder abuse allegations.

Because Schroeder is dead and the alleged abuse happened so long ago, one legal expert says it's unlikely that criminal or civil cases will be brought against the diocese.

"I think a lawsuit would probably not be successful," said Henry C. Karlson, law professor at Indiana University School of Law in Indianapolis.

The exception, Karlson said, would be if diocese officials knew of the wrongdoing while Schroeder was alive.

Gettelfinger said he knows nothing suggesting that his predecessor, Bishop Francis Shea, knew about Schroeder.