Episcopal Diocese Releases Timeline Chronicling Claims of Sexual Abuse
Ex-Head of School Apologizes for How He Handled Students' Allegations in the 1960s

By Eileen E. Flynn
American-Statesman
September 8, 2007

http://www.statesman.com/news/content/news/stories/local/09/08/0908diocese.html

Over the course of four decades, the Episcopal Diocese of Texas and St. Stephen's Episcopal School officials were told repeatedly that the Rev. James L. Tucker had molested minors in the past but they took no action against the former St. Stephen's chaplain, according to a timeline released last week by the diocese.

According to the timeline, an investigation this year found at least nine people — including one from Houston not publicly acknowledged until now — who claim to be victims.

Also, for the first time since the diocese announced the allegations in May, the former head of St. Stephen's, Allen Becker, who had received allegations from students in the 1960s, has issued a public apology, saying he "should have responded differently."

Tucker, who retired in 1994, will face charges in a church trial unless he admits guilt and agrees to resign from the ministry, diocesan official said.

Through relatives, Tucker declined to comment when the allegations first became public. A woman who answered the phone at his Houston home Friday said she had no comment.

Tucker worked as the chaplain for St. Stephen's, a West Austin boarding and day school, from 1958 to 1968 before serving at St. James' Episcopal Church in Houston until his retirement in 1992. He came out of retirement briefly to serve as an interim rector at Palmer Memorial Episcopal Church in Houston until 1994.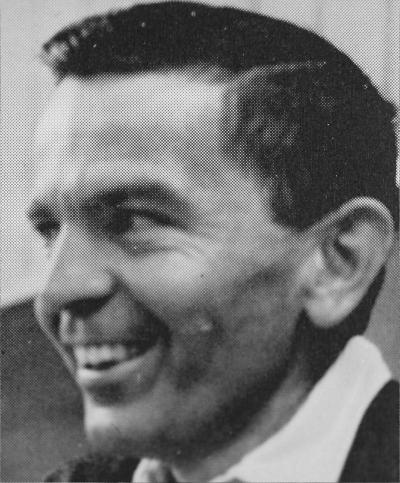 James L. Tucker was chaplain at St. Stephen's from 1958 to 1968.



A spokeswoman for the diocese said officials would not comment on the timeline.

The timeline is the first of five steps requested by several men who claim they were abused by Tucker when they attended St. Stephen's in the 1960s. One of the men, Bob Haslanger, who lives in Washington state, said he is encouraged by the diocese's attempt to be transparent.

"We've asked for these five things, and the diocese complied, and we didn't have to have a lawsuit to do it," he said.

Haslanger said the men who have come forward requested a church trial because criminal investigations by Houston police and the Travis County sheriff's department probably will not yield charges because of the statute of limitations.

Haslanger said he and the other men also requested that diocesan officials research financial settlements made in similar cases, and track down St. Stephen's alumni no longer on school mailing lists and notify them of the claims.

Finally, Haslanger said, the men want the diocese to organize a meeting of alleged victims and school and diocesan officials involved in the case for "accountability and reconciliation."

Last year, after learning that alumni were sharing old stories of alleged abuse at a class reunion, the Houston-based diocese hired a firm that helps churches investigate sexual abuse claims. Through the investigation, church officials learned that in 1966, Haslanger had reported being molested by Tucker in his dorm room to the head of school. Haslanger said Becker didn't believe him.

Two years later, two more students told Becker they were being abused, the timeline says. Becker showed no surprise, said he would handle it and instructed the boys not to tell anyone about the abuse, said Abner Burnett, a St. Stephen's alumnus who said he was there that night in 1968 to support his friends. He said Becker told them to "be absolutely quiet about it and not tell anybody, including our parents."

In a statement he read over the phone Friday, Becker said he met in May with the Rev. Canon Andy Doyle, one of the diocesan officials handling the Tucker case, and "shared with him everything I could recall about that time."

"Knowing what I know today and in viewing those events through the lens of today's understanding," Becker said, "I would have and should have responded differently. For that, I am deeply sorry and regret any pain that anyone has suffered."

According to the diocese, Becker removed Tucker from dorm duty, canceled a trip to Africa the chaplain had planned with students and told him he would have to leave the school at the end of the year.

Haslanger said he told school officials his story in 1993 after learning that the school planned to honor Tucker with a scholarship in his name and bring him back to mentor students. The diocese has said it has no evidence that the school reported the story to the bishop.

Last spring, the diocese sent letters to faculty, staff and families of St. Stephen's Episcopal School and St. James' Church revealing the allegations against Tucker.

According to the timeline, officials then received abuse claims from an additional five former St. Stephen's students, several anonymous phone callers and a former St. James' student who said that in 1994 he told Bishop Bill Sterling he had been abused by Tucker as a minor. Sterling has since died, but diocesan officials found evidence that he arranged counseling for the man. Included in last week's timeline is an apology from the diocese for "the abuse that occurred, as well as the missteps and missed opportunities to address, correct and prevent the harm to the victims."

Contact: eflynn@statesman.com; 445-3812