Syracuse Teen Sues Catholic Diocese
Officials Responsible for Sex Abuse, Suit Says

By Mike Chalmers
News Journal
September 21, 2007

http://www.delawareonline.com/apps/pbcs.dll/article?AID=/20070921/NEWS/709210335/1006/NEWS

When a New York teenager accused a retired Delaware priest of years of sexual abuse last summer, church officials here reversed a long-standing policy and publicly named 20 priests they believed had molested children over the past 40 years.

On Thursday, that teenager, now-18-year-old Michael Dingle, publicly stepped forward himself and sued those church leaders for allegedly conspiring to keep the abusive priest's past a secret.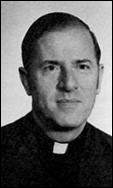 The Rev. Francis G. DeLuca pleaded guilty in June to abusing the teenager.



Dingle's lawsuit does not target the Rev. Francis G. DeLuca, who was sentenced last week to prison and probation after pleading guilty in New York to sexually abusing Dingle. DeLuca, 77, is Dingle's great uncle.

Instead, Dingle's Superior Court lawsuit focuses on the actions of the Catholic Diocese of Wilmington, Bishop Michael Saltarelli, Monsignor Thomas Cini and former Bishop Robert Mulvee, who headed the diocese between 1985 and 1995. They failed to remove DeLuca from the ministry or warn church officials in Syracuse, N.Y., about abuse allegations against DeLuca that dated back to the 1960s, Dingle's suit claims.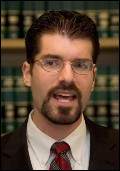 Stephen Neuberger said he expects to file 8 more suits involving DeLuca.



The suit, which seeks punitive damages, includes allegations of negligence, for failing to protect Dingle by keeping the priest's past a secret, and fraud, for allowing DeLuca to continue to be a priest and falsely representing him as "a leader of integrity" worthy of Dingle's trust.

Diocesan spokesman Robert Krebs declined to comment on the specifics of the lawsuit.

"The Diocese of Wilmington continues to work and pray for healing for all victims of childhood sexual abuse and to do everything in our power to assure the safety of our children," Krebs said in a statement. "We pray that all survivors of sexual abuse will be healed from the effects of this terrible, sinful crime."

Last year, Saltarelli petitioned Pope Benedict XVI to remove DeLuca from the priesthood. That process is pending, Krebs said Thursday.

Mulvee, now bishop emeritus of the Diocese of Providence in Rhode Island, could not be reached for comment Thursday.

Going public

The News Journal and other news organizations did not name Dingle during DeLuca's criminal trial because he was a juvenile and a victim of sexual abuse. The civil lawsuit filed Thursday is the first time his name has been publicized, which is difficult for him, attorney Stephen J. Neuberger said. Dingle has a job, but Neuberger declined to provide details about his work or his living arrangements, other than to say he is not living with his parents or alone. Dingle's mother told the judge in DeLuca's criminal case that her son is now "a shell of a person" who turned to drugs and alcohol.

"My client is a wreck," Neuberger said.

Dingle's lawsuit is the fifth priest-abuse case filed by Neuberger's firm. He said he expects to file 15 to 20 more suits, including eight more involving DeLuca, in the coming months and years. "DeLuca was prolific in his child abuse," Neuberger said.

DeLuca, ordained by the Wilmington diocese in 1958, spent 35 years ministering in Delaware parishes, including St. John the Beloved, St. Elizabeth, Holy Spirit and St. Matthew. In 1993, Mulvee heard of abuse allegations involving DeLuca from the 1960s and let him retire to Syracuse.

As a priest in Dingle's large Italian family, DeLuca enjoyed "great influence and persuasion," the suit says. DeLuca told his family that he retired for health reasons, which also was how Wilmington diocesan officials publicly explained his departure, Neuberger said.

In Syracuse, DeLuca continued to perform priestly duties, including baptizing Dingle's sister in 1995 at St. John the Evangelist Church there, the suit says. He also attended meetings at schools while wearing "priestly garb," celebrated Mass in homes and hospitals, and blessed crosses and other devotional objects for people, according to the suit.

DeLuca bought gifts for Dingle, such as clothing, video games and cell phones, and took him to the mall and to restaurants, the suit says. Beginning in 1995 or 1996, Dingle began spending occasional nights at DeLuca's apartment, and the priest began sexually abusing him during those visits in February 2001, if not earlier, the suit claims. DeLuca also incorporated "hard-core pornography" on videotape or DVD into the abuse, the suit claims.

The sexual abuse stopped in July 2006, when Dingle told his father about it, according to the suit. In all, the suit claims DeLuca abused Dingle at least 300 times over five years.

Naming names

DeLuca's criminal case prompted Saltarelli to name the 10 dead and 10 living priests, including DeLuca, who had "admitted, corroborated or otherwise substantiated" allegations of sexual abuse against them. The bishop of Maine said DeLuca's arrest also prompted him to release names of priests with substantiated allegations.

DeLuca pleaded guilty in June to criminal charges that he abused Dingle. Syracuse City Court Judge Kate Rosenthal sentenced him to 60 days in prison and six years of probation and ordered him to register as a sex offender.

Neuberger said he expects Dingle's lawsuit to end in a judgment similar to the $41 million awarded by a jury in August to U.S. Navy Cmdr. Kenneth J. Whitwell, who said the Rev. Edward Smith molested him while Whitwell was a student at Archmere Academy in the 1980s. Whitwell is pursuing a $50 million federal lawsuit against the school and the Norbertine order that runs it.

DeLuca also faces a federal lawsuit by Robert Quill, 52, of Marathon, Fla., who said the priest sexually abused him more than 300 times from 1968 to 1975. Quill grew up in the St. Elizabeth parish and graduated from St. Elizabeth High School. Quill's suit is the first filed under a new state law that eliminated the state's two-year civil statute of limitations in cases of child sexual abuse. The law, which became effective in July, gives those whose cases were barred by the old time limit two years to file suit.