Molestation Convict's Child-Porn Case Dropped

By Stephanie Innes
Arizona Daily Star
September 25, 2007

http://www.azstarnet.com/metro/202887

Child-pornography charges against former Catholic schoolteacher Phillip Gregory Speers have been dismissed, although the 35-year-old Tucson native will remain locked up for child molestation.

Speers had been facing two charges of sexual exploitation of a minor for allegedly having child pornography on his computer and had been set to go to trial on Oct. 9. Yuma prosecutors dropped the charges last week "in the interest of justice," according to a motion. Officials with the Yuma County Attorney's Office did not return phone calls Monday.

Speers, known as Greg, was convicted in August on two counts of child molestation and was sentenced to 34 years in prison. Authorities with the Yuma County jail confirmed that he was transferred to state prison Monday morning.

The state's two cases against Speers stemmed from charges that he molested girls in the second-grade class he taught at St. Francis of Assisi Catholic School in Yuma during the 1999-2000 school year.

After a trial in 2002, Speers was convicted of possessing two pieces of child pornography that police said they found in temporary Internet files in his computer. At that time, Speers was sentenced to 34 years in prison. A second, five-week trial on the molestation charges resulted in a 71-year prison term.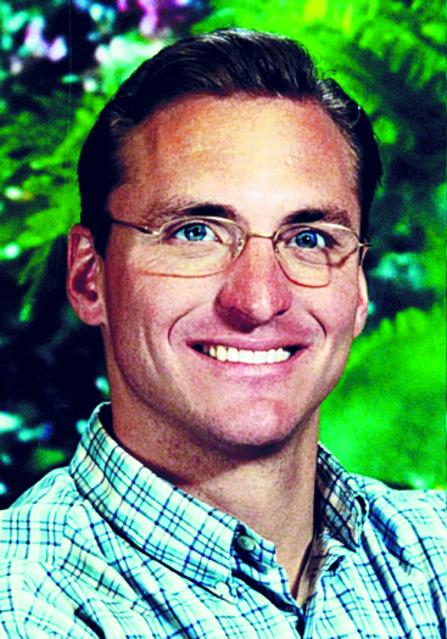 Phillip Gregory Speers is serving 34 years.



The Court of Appeals overturned both convictions, and the cases were set for retrial.

Now that prosecutors have decided not to reprosecute Speers on the child-pornography charges, it has given hope to Speers and his family that his name might be cleared.

They face an uphill battle.

Prosecutors have said Speers, in spite of his polish, good looks and fervent supporters, is a dangerous pedophile who inappropriately touched little girls in his classroom, putting his hands inside their clothes and asking one to strip naked in the cloakroom for a video he was making.

But his family, which has collected more than 5,000 letters of support and has spent more than a half-million dollars on his legal case, still expects to see Speers walk free in the near future. Family members give regular updates on Speers' case to a mailing list of 400 people.

The family always has maintained Speers' innocence, contending that he was made a scapegoat by the Roman Catholic Diocese of Tucson during the height of the sexual abuse scandal affecting the Catholic Church, and that the state's case against him was a witch hunt.

"The fight for Greg's right for freedom will not end until he is set free and his name is cleared," Speers' mother, Charlotte Speers, said Monday. "Plans are in place to begin the appeals process once again. . . . There is no doubt he's going to be coming home."

To settle civil claims, the diocese's insurance company in 2003 paid $1.8 million to the families of five girls who said Speers had molested them. Yuma is part of the Diocese of Tucson. Speers' attempt to get a financial settlement from the diocese during its Chapter 11 bankruptcy reorganization was unsuccessful.

Speers' criminal case has been in the court system for nearly eight years.

The case began on April 28, 2000, when Speers said he heard a little girl in his class at St. Francis of Assisi comment that he had asked her to take her clothes off. Speers got upset and contacted a school official.

Soon, more girls came forward, and then a mother said she thought she'd seen something strange through a classroom window a few months before. Speers' Yuma apartment was searched, and by May 3, 2000, he had been arrested.

After his convictions in 2002, the appellate court ruled that Speers should have been allowed to call expert witnesses to talk about the implantation of false memories in children, and that he should have been allowed to have friends, family members and co-workers give testimony about his character.

The panel said the court also erred when jurors were asked to consider evidence that Speers may have been trying to flee from prosecution before his arrest, because there was no evidence to support a suggestion that he ever had tried to flee.

The state contended that the suggestion of fleeing was justified, because when authorities searched Speers' parents' home, where he had been staying after the molestation allegations arose, they found a passport and information about traveling from Phoenix to Portugal.

But the court said the presence of the passport and a printout of a flight itinerary to Portugal ¡ª a reservation never was made ¡ª did not rise to the level of evidence of guilt or suspicion of guilt.

Speers is a 1990 graduate of Salpointe Catholic High School. He grew up attending Our Mother of Sorrows Catholic Church, on Tucson's East Side.

The University of Arizona graduate also holds a master's degree in theology from the University of Scranton, and at one time he was studying to become a priest.

Contact reporter Stephanie Innes at 573-4134 or at sinnes@azstarnet.com.