Brown Accuser Talks about His Past
A Man Goes Public with an Allegation of Abuse. Church Officials Decry Attack on a 'Good and Decent' Bishop

By Rachanee Srisavasdi
The Orange County Register
September 30, 2007

http://www.ocregister.com/news/hicks-brown-says-1854389-abuse-diocese

FRESNO - Scott Hicks, the man who has raised disturbing allegations against Bishop Tod Brown of the Roman Catholic Diocese of Orange, tends to wildflowers to ease his mind.

A shock of pink, yellow and orange zinnias covers the front yard of the modest, one-story home, where he has lived with his wife and two daughters for 20 years.

It is a weekday evening, around 6 p.m. Hicks sits in his living room, glancing out at the flowers. His wife, a family law attorney, isn't home yet. His youngest daughter, Katie, is in her bedroom.

Jars of his handmade pottery line a shelf. Pottery is another reprieve, even from sleep when he dreams he is trapped in boxes.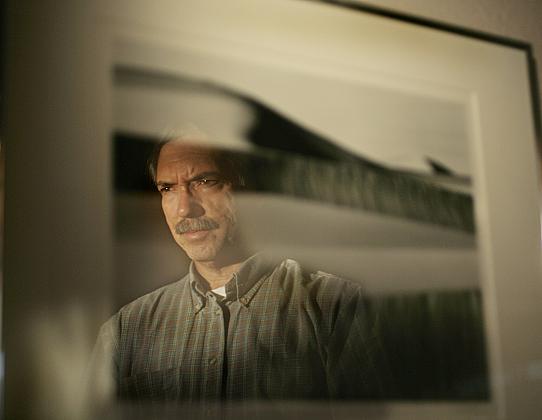 ILLUMINATING ART: Memories of molestation emerged in black and white at first, according to Scott Hicks of Fresno. Hicks used photography and other art forms as a means of escape.



A bookcase lines a wall. Its shelves are filled with poetry by Sharon Olds and Louise Gluck. And also this: "Sex, Priests and Secret Codes: The Church's 2,000-Year Paper Trail of Sexual Abuse."

He writes poetry, draws and plays the guitar.

"These things help you escape," he says. "They make everything go away, and for a while, I can feel good."

Hicks, 54, has lived in the Central Valley for most of his life; been married to his wife, Julie, for 28 years; He's had the same job, as an agricultural scientist, for 25 years. He says he has no criminal record, never filed a lawsuit, and has only received one parking ticket. The Register was unable to find any records that dispute those claims.

In a sworn deposition taken this month in a Mater Dei High School sex-abuse lawsuit, Brown, 70, was asked about an accusation that he had sexually abused a 12-year-old boy 42 years ago. Brown testified that the accusation was "untrue."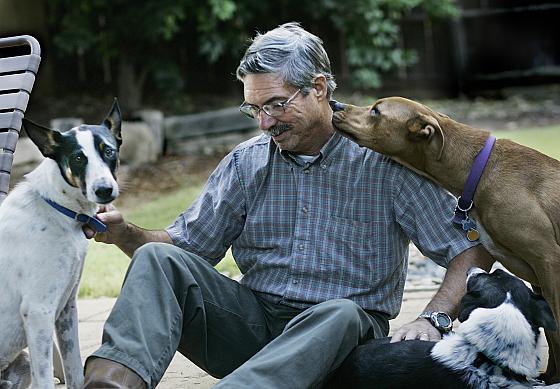 DAY BY DAY "It (molestation) is what happened to me, not who I am," Scott Hick says emotionally.



Shortly afterward, Hicks came forward, saying he was the man who went to the Diocese of Fresno 10 years ago and said he was molested by Brown in 1965. He told the diocese that psychological counseling helped him realize that the abuse by Brown "was not a fantasy, but a detailed memory."

Fresno diocese officials deemed the accusation false.

Hicks could not offer up anyone who could corroborate his story. He also did not tell anyone of the abuse at the time. He also says he has had multiple abusers, according to his Newport Beach attorney, Ryan DiMaria, who would not identify who they are.

Brown and John Steinbock, the bishop of Fresno who investigated Hicks' claim 32 years after the alleged abuse took place, declined requests for interviews.

Orange diocese attorney Peter Callahan spoke in the defense of Brown, who gained a national profile when he approved a $100 million settlement for 90 clergy-abuse victims in 2005.

"Bishop Brown has already made it clear in his deposition that this alleged incident did not occur," Callahan said in a statement. "This is an attack based on uncorroborated allegations decades old, and as such it is almost impossible to defend against as many of the people who could and would have come forward to dispute these claims are deceased."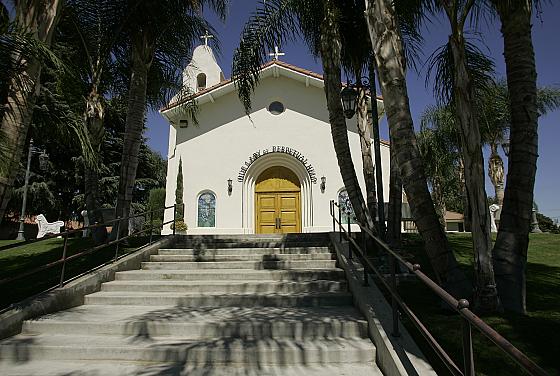 ALLEGED CRIME SCENE: Scott Hicks, 54 of Fresno, claims Our Lady of Perpetual Help in Bakersfield was the site of where Bishop of Orange Tod Brown sexually abused him approximately 42 years ago.



"Bishop Brown is a good and decent man and he has led the way among many bishops across the country in trying to resolve the pain of victims who have been harmed in any way by any things or persons associated with the Church," he continued.

In Fresno, diocese officials say they conducted several interviews of Hicks and others, and had the claim reviewed by a diocese sex-abuse board. Afterwards, the diocese found there "was absolutely no factual or credible basis whatsoever" to Hicks' story, according to a statement by the Rev. Jesse Avila.

Church officials say they turned their internal reports over to Kern County prosecutors in 2002. Kern prosecutors said they referred the case to the Bakersfield Police Department. Police there said they have no recollection or record of looking at it.

Both Brown and Hicks say they were never interviewed by police – a fundamental part of a sex-abuse investigation.

Regardless, by the time the case was reported, it was too late to file criminal charges because the statute of limitations had run out, according to Kern County prosecutors.

What is left then is Hicks' story, which he says is a recovered memory pieced together after years of therapy. It begins in a wooden confessional at a small church in Bakersfield 42 years ago.

The eldest of three boys, Hicks attended catechism classes at Our Lady of Perpetual Help on Monday nights. His father, who is still alive, worked as a stockbroker. His mother, a devout Catholic, was a homemaker.

One day, when Hicks was 12, he went to confession with other students. He confessed to peeking at his father's Playboy, he says, and told Father Tod Brown.

Afterwards, Brown asked Hicks to come with him. Hicks followed Brown into a side room in the church, where he says Brown abused him.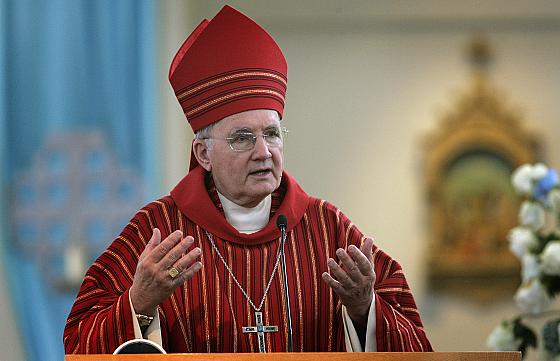 Rev. Tod D. Brown, Bishop of Orange



"After that, I blank. It goes dark," Hicks says.

Hicks' recollection of the two other times he says he was abused is less clear. All he remembers of the second incident is walking with Brown past the church rectory, spotting another priest and hoping the priest would save him. But the priest walked by. Hicks can't recall what happened next, but believes Brown assaulted him.

"I feel the same fear, the same panic when I think of that time, just like I had during the first time it happened," he explains.

The third time, Hicks says he was in a car driven by a man – not Brown – to an office off church grounds. There, he says he was abused by the man and Brown, who he says arrived later. He doesn't recall anything else.

"The mind can do that, you know – block things," he says quietly. "I can still do it."

Hicks' family moved to Fresno when he was in high school. He remained depressed and anti-social, suspecting something had happened to him when he was a child.

He attended Cal State Long Beach. After graduation, Hicks met his wife, Julie, while working in Monterey.

Around that time, Hicks toured Catholic missions. That's when he suspected his depression was rooted in his Catholic upbringing.

"I couldn't get myself to go into the churches," he explains.

He began therapy in 1990. He was having marital problems and was depressed. He wanted to know what was wrong.

Therapy helped him unleash his memories of abuse, he says. After about three years, he says he gradually realized Brown abused him.

Hicks would not give the Register permission to interview his therapist, so it is difficult to verify his account of how and when he remembered the alleged abuse. Mental health experts disagree about the validity of such recovered memory.

Brown University Professor Ross Cheit, who runs "The Recovered Memory Project" Web site, said Hicks' account is typical of memory loss and recovery in abuse cases.

"Since this man has nothing to gain by making this claim – and given the way he pursued it for years in his own mind – it sure sounds to me like what he remembered was extremely compelling," Cheit said. "That makes it more likely, in my mind, that it is true."

But University of California, Irvine Professor Elizabeth Loftus said Hicks' account raises a red flag because he only remembered what happened through therapy.

"False accusations often involve highly suggestive psychotherapy," said Loftus, a psychologist who specializes in memory. "You need to ask, where is the corroboration? Without independent corroboration, there is no way to know if a memory is real."

Afterwards, recalling the abuse as he drove through Bakersfield, Hicks decided to visit Our Lady of Perpetual Help and walked around the grounds. The church was locked. "I was scared, but I got closer to accepting what had happened," he said.

He then told his wife what had happened. She became angry at the church.

He also told his parents. His father was angry, Hicks says, wanting to beat up Brown. His mother didn't have much of a reaction. She seemed indifferent, Hicks says.

In July 1997, Hicks sent a letter to Steinbock saying he was abused at least once by Brown and asked Steinbock to investigate and make sure Brown was not abusing more children.

Steinbock replied a week later, referring Hicks to psychologist Dr. Kevin McCready. Hicks says he was evaluated and McCready told him the report would not be given to him. The Diocese of Fresno rejected the Register's request for the report. McCready died in 2004.

A month after sending the letter, Hicks got a response from the diocese, saying the investigation "revealed no indication of inappropriate behavior or activity."

Hicks said he never thought of suing the church or going to police. He said he wasn't ready, even as past abuse by Catholic clergy became a national issue and others across the country received large settlements. He says he became more depressed, and he was diagnosed by his therapist with dissociative identity disorder.

Things started to change last year, when a group of victim advocates came to Fresno.

Hicks met with members of Survivors Network of those Abused by Priests. He told them he had been abused by Brown, who was by then the bishop in Orange County. Immediately, one activist phoned Ryan DiMaria, a former clergy-abuse victim who won a $5.2 million settlement in Orange County. DiMaria is now a lawyer who represents clergy-abuse victims.

Earlier this year, Hicks sat for a polygraph test in which he was asked if Brown molested him.

Hicks' attorneys allowed the Register to inspect the report, dated April 5, 2007. Examiner Jim Massey wrote there was "no deception indicated" in Hicks' account.

The attorneys said Massey is a private investigator from Chino certified by the Polygraph Examiners Association of America. The Register was unable to find a licensed private investigator by that name. However, a James Massey of Chino is licensed by the state as a security guard. The polygraph association confirmed that a James Massey is certified as an examiner.

Back in Hicks' living room, it's half past 8. Lamps illuminate Hicks' face as he stares off into the distance. His wife is now home. Julie Hicks says going public has been good for her husband. He's less vacant, more focused, she says.

"He's more here than he has ever been," she adds.

Contact the writer: 714-834-3773 or rsrisavasdi@ocregister.com