Ex-Bath Mayor Guilty
Elizabeth L. Fields Gets 30 Months' Probation for Stealing Church Funds

By Tyra Braden
The Morning Call
October 13, 2007

http://www.mcall.com/news/local/all-b1_3fields.6089180oct13,0,911728.story

Former Bath Mayor Elizabeth L. Fields will spend the next 30 months on probation for stealing money from a borough church where she worked as a volunteer secretary.

Fields, 66, pleaded guilty Wednesday to one felony count of theft. Charges of receiving stolen property and tampering with public records were dropped.

In addition to probation, Northampton County Judge Stephen G. Baratta ordered Fields, of Bath, to perform 250 hours of community service and undergo a psychological evaluation and any treatment recommended. She also was ordered to make restitution of $6,000 to Sacred Heart Roman Catholic Church, 210 E. Northampton St.

County Detective Jim Wills charged Fields in November, saying she stole $9,019 between July 30 and Aug. 19, 2006.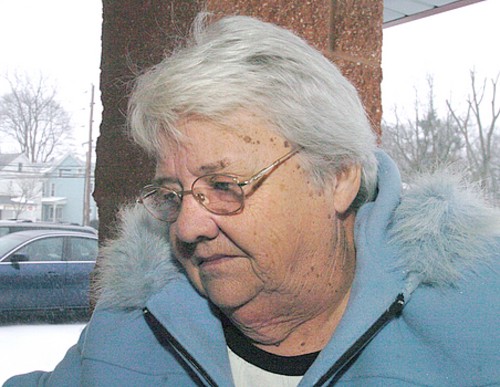 Former Bath mayor Elizabeth Fields heads into the office of district judge James Narlesky in Bethlehem, prior to her preliminary hearing in February.
Photo by Harry Fisher


"However, pursuant to negotiations, the church settled for $6,000" in repayment, Assistant District Attorney Constance K. Nelson said Friday. "Basically, Betty Fields was able to tender payment of a full $6,000 [Wednesday], so the church chose to accept that as payment in full."

Nelson said that because Fields was "in a position of trust," both as the borough's mayor and as a church secretary, "I wanted at least house arrest" as a sentence. She said she believed "more of a tether than just probation was more appropriate. Unfortunately, that was not given."

Fields was mayor for more than 20 years until she resigned in March after Borough Council confronted her about $600 missing from the town's clock fund. She returned the money without acknowledging she did anything wrong and then resigned at council's request.

The allegation about the clock funds surfaced several months after she was charged with stealing the church money.

Fields did not return calls requesting comment, but her attorney, Philip D. Lauer of Easton, said Fields "said that she used the money to benefit those less fortunate." Lauer said Fields did not elaborate.

Matt Kerr, Allentown Catholic Diocese spokesman, said: "The diocese is pleased that the legal process is complete and hopes the resolution of this matter will bring closure to all the parties."

In court documents, Wills said diocese officials told him in early November that Fields was suspected of stealing from the Sunday church collection for three to four months. The diocese officials said a review of tally sheets of the weekly collections showed "the sheets were tampered with" to change the amounts collected.

A camera was placed in the church rectory Nov. 12, and "the recording clearly showed Fields taking a roll of U.S. currency and placing it in her pants pocket," documents say. "A short time later, the recording showed Fields counting" money and placing some in her pants pocket.

Wills interviewed Fields at the rectory on Nov. 22. "During the interview, Fields denied taking the money until I informed her of the video recordings," Wills said. She then admitted she had stolen money, Wills said, but disputed the amount.