Jesuits Pay for Sins of Abusers

By Janet I. Tu
Seattle Times
October 28, 2007

http://seattletimes.nwsource.com/html/localnews/2003979266_jesuit28m.html

There was the Jesuit priest who fathered two children in Alaska decades ago but contended earlier this year that he shouldn't have to pay back child support, in part because of his vow of poverty.

Then there was the late Rev. John Leary, former president of Spokane's Gonzaga University, who sexually abused boys and young men decades ago during his tenure there.

In the last several years, cases like these have piled up against the Jesuit order in the Northwest — so much so that its leaders say they are considering filing for bankruptcy.

"We're looking at every possibility and trying to be prepared for it," said the Very Rev. John Whitney, head of the Society of Jesus, Oregon Province — the formal name of the Jesuit order in the Northwest.

Since 2002, the Oregon Province has spent about $16 million to settle claims with 61 victims against 41 priests. There are 85 pending claims.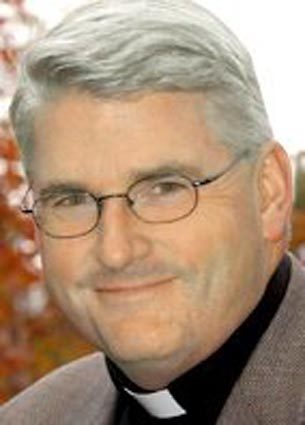 The Very Rev. John Whitney, Northwest leader



"We're running very close to the line," Whitney said. "We are certainly experiencing by necessity the poverty that we vowed by choice."

Most of the local institutions associated with Jesuits — Seattle University, Gonzaga University, Seattle Preparatory School — are incorporated separately from the province, so any bankruptcy filing should not affect them financially, Whitney said.

And parishes associated with Jesuits — such at St. Joseph Church in Seattle — are usually owned by the Catholic dioceses they are located in, such as the Seattle Archdiocese.

If the Oregon Province does file for bankruptcy, it would be the first of the 10 Jesuit provinces in the U.S. to do so. And leaders of religious-order associations say the last time they can recall a Roman Catholic order, or part of an order, filing for bankruptcy in the U.S. was around 1970.

Religious orders operate separately from the dioceses.

While diocesan priests generally serve in parishes, priests and brothers in religious orders typically carry out the mission of their order, such as education or health care.

Five dioceses have filed for bankruptcy since the church's sex-abuse scandal broke in 2002: Portland, Tucson, Spokane, Davenport (Iowa) and San Diego.

Still, bankruptcy is a leap Whitney says he's trying not to make. And no immediate decision is expected.

"It does bring a finality, but it also is quite expensive and cumbersome," he said. "I'm trying very hard to do what we can to find a just solution short of that."

Abuses in Alaska

The allegations of past sexual abuse by Jesuit priests and brothers have come from around the far-flung Oregon Province, which has about 250 Jesuits in Washington, Oregon, Alaska, Montana and Idaho.

In Washington state earlier this year, eight men sued the Rev. Michael Toulouse, a former philosophy professor at Seattle University who died in 1976. A previous suit against Toulouse was settled in 2006 for $350,000.

The Oregon Province settled claims with four men who said they had been abused by Leary. The latest claim was settled last month for $425,000, according to the victim's attorney, Michael Pfau of Seattle. Leary died in 1993.

In addition, about 16 women and men say they were sexually abused years ago by a priest and a brother at a former Jesuit-run Indian boarding school on the Colville Indian Reservation, said their attorney, Pfau.

But most of the cases involve Jesuits who served in Alaska, where some 135 people, the vast majority of them Native Americans, say they were abused by about 13 Jesuit priests and brothers, or by those supervised by Jesuits.

It is these cases, and the unknown number of future ones, that are pushing the province to consider bankruptcy.

"I don't think [any of the other provinces] are facing exactly the situation we have — the number of suits, primarily in Alaska," Whitney said. "And we've never been a wealthy province to begin with."

Most of the province's money comes from individual donors, and that money has not been used for settlements, Whitney said. Most of it goes to fund training of younger Jesuits and care of elderly ones.

The province owns just a few properties — mainly residence houses for Jesuits, Whitney said.

Jesuits usually live together in small communities, pooling their salaries for living expenses, with the surplus typically going to the province, which invests the money. It's this surplus, and money from a rainy-day fund, that has been used to settle cases.

Insurance has contributed to the province's legal-defense fees but has not provided a large percentage of the settlement money, Whitney said. "We're deep into the rainy-day fund. ... Things are lean."

The province has closed a program that organized spiritual retreats and has not filled a staff position at its headquarters in Portland.

Whitney says fundraising has held fairly steady the past few years, though he declined to give figures.

"The people who know us continue to be supportive of us," he said. "People know we're trying to deal with these things."

Skeptical about finances

David Clohessy, executive director of Survivors Network of those Abused by Priests, says unless a religious entity opens its financial books, he finds it difficult to believe any claim of financial hardship.

Dioceses that have filed for bankruptcy have usually done so shortly before trials, to prevent disclosing what the hierarchies knew and know, Clohessy contends.

No immediate trials are scheduled in the Jesuit cases.

Pfau, the attorney in Seattle, doesn't believe the Oregon Province is poor: "The Jesuits have assets. They have fundraising capabilities."

Ken Roosa, an Anchorage attorney for many of the Alaska victims, wonders if the Jesuits' universities might be financially liable, even if they are not defendants in lawsuits.

Roosa contends that many of his clients' abuses happened before the universities became separately incorporated, and he believes "those universities are on the table" as assets.

Provincial leaders don't agree with Roosa's argument.

Whitney says it's important for the victims to come forward and for the province to figure out a way to meet its obligations.

"We're doing the work to make sure this stuff doesn't happen in the future," Whitney said. "Now it's the work of cleaning up our history."

Janet I. Tu: 206-464-2272 or jtu@seattletimes.com