Jesuit Priest McGuire Now Faces Federal Charges

By Chris Hack
Chicago Southtown
November 2, 2007

http://www.dailysouthtown.com/news/632969,1103047mcguirefed.article

A notorious Jesuit priest living in Oak Lawn who now faces federal charges alleging he molested boys on religious retreats around the world was ordered Friday to remain in federal custody at least until Tuesday.

The Rev. Donald J. McGuire, who was convicted last year of sexual abuse going back to the 1960s, allegedly continued molesting boys as recently as 2003, according to a federal complaint unsealed Friday.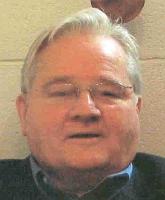 The Rev. Donald J. McGuire


Releated PDF
• Read the affidavit

McGuire, 77, was ordained in 1961 and has long been affiliated with the Jesuits. Until last year he was also affiliated with a prominent international missionary group and has been described in court papers as a one-time spiritual confidant of Mother Teresa.

The Jesuits since 1991 have placed restrictions on McGuire's interaction with minors. But according to prosecutors, he traveled alone with teenage boys throughout the 1990s and up to 2003. Several of those boys were molested, according to the complaint, including one McGuire brought with him on a 2000 retreat to Switzerland and Austria.

The complaint also alleged McGuire molested another boy - beginning when he was nine years old and continuing until he was 13 or 14 - in the 1980s.

McGuire was free on bond and living in Oak Lawn while he appealed his 2006 conviction for molesting two teenage boy during retreats in the 1960s to Lake Geneva, Wis. He was arrested Thursday by Wisconsin authorities Thursday for failing to keep his sex offender registry information current.

He was transferred to federal custody soon afterward, and at a brief hearing Friday afternoon before U.S. Magistrate Arlander Keys was ordered held in custody pending a detention hearing scheduled for Tuesday, according to a spokesman for the U.S. attorney's office.

Chris Hack may be reached at chack@dailysouthtown.com or (708) 633-5984.