Priest Denied Bond
Abuse Case | Also Is Accused of Using Mission Credit Card for Porn Site

By Steve Warmbir
Chicago Sun-Times
November 3, 2007

http://www.suntimes.com/lifestyles/religion/633480,CST-NWS-mcguire03.article

A 77-year-old Jesuit priest, already convicted of molesting two young boys, was held without bond Friday after federal prosecutors alleged he abused two more boys and even charged access to a pornographic Web site to a religious mission credit card.

The Rev. Donald McGuire, once a spiritual adviser for Mother Teresa and a former teacher at Loyola Academy, is charged with one count of traveling from Chicago to Zurich, Switzerland, and Salzburg, Austria, with a boy he had started sexually abusing when the youngster was 13.

When another alleged victim balked at looking at and discussing porn with him, McGuire "flew off the handle," according to the criminal complaint.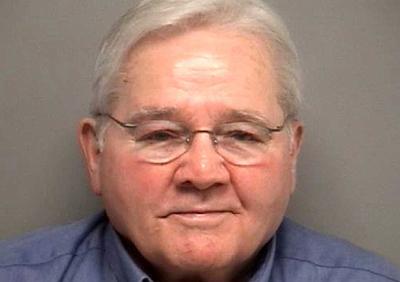 Donald J. McGuire, dubbed the "most dangerous priest in America," was indicted in Illinois Friday on federal charges.



"What do you think I am?" McGuire allegedly asked the teenage boy. "Some kind of sick pervert?"

McGuire told the boy he had two Ph.D. degrees and nearly had a third. "What do you have?" McGuire asked the boy.

McGuire was out on bond and living in Oak Lawn until earlier this week when he was charged with violating his probation in a Wisconsin case. McGuire was convicted last year of molesting two young boys from Loyola Academy in Wilmette while on a retreat near Lake Geneva in the 1960s. McGuire had been out on bond during his appeal.

After he was arrested for the probation violation, McGuire was taken back to Chicago for the new federal charge.

McGuire is being held in custody at least until Tuesday when he will have a bond hearing. Federal prosecutors will ask that he be detained until trial because he's a flight risk and a danger to the community. McGuire's lawyer, Stephen Komie, vigorously disagreed and asked for the ailing priest to be released.

One of McGuire's victims from the late 1960s, who was the first to bring allegations against McGuire to authorities, looked him in the eye after McGuire's brief court hearing Friday.

"I hope he lives to be 150," said the man, wishing the priest spends all that time in prison.

In the latest charge, McGuire traveled across the country and the world with the 13-year-old boy on religious retreats, lived with him in his Jesuit residence in Evanston and molested him routinely from 1999 to 2003, according to the complaint.

That victim and another in the complaint have sued McGuire.

Chicago's Jesuit order apologized earlier in the week for McGuire's actions but victims and their advocates have called it too little, too late.

Contact: swarmbir@suntimes.com