Abuse Story Has Man in Spotlight
Rensselaerville Resident Says Priest Working for Giuliani Molested Him

By Marc Parry
Albany Times Union
November 7, 2007

http://www.timesunion.com/AspStories/story.asp?storyID=636842&category=REGION&newsdate=11/7/2007

A consulting firm founded by a presidential candidate employs a priest accused of molesting kids.

One of the priest's alleged victims goes on national television with his story.

When this scenario unfolded recently, it was a bump on the campaign trail for Rudolph Giuliani.

For some local residents the surprise was learning who was making the allegations: Albany mortgage broker Richard Tollner.

Tollner's story, told recently on ABC's "Good Morning America," is an account of decades-old abuse on Long Island similar to others that have dogged the Roman Catholic church.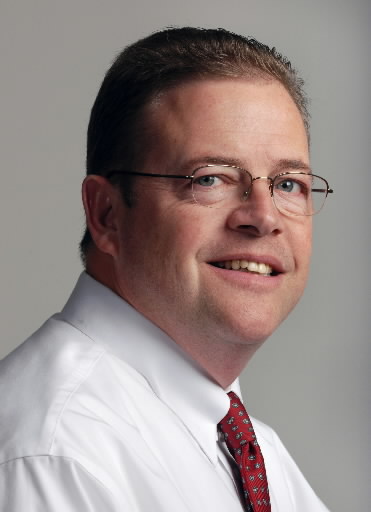 Mortgage broker Richard Tollner of Rensselaerville alleges years of abuse during a recent appearance on ABC's "Good Morning America."
Photo by Lori Van Buren


But the Rensselaerville resident's accusations are getting attention again in the heat of the presidential campaign.

The controversy revolves around a Catholic priest and Giuliani confidant named Monsignor Alan Placa. Placa went to high school with Giuliani. He was the best man at Giuliani's first wedding. He baptized Giuliani's children.

And in 2002, just months after a Long Island diocese placed him on administrative leave in the wake of public abuse allegations, he was hired at the former New York City mayor's consulting firm.

Placa has declared his innocence, and he has not been charged with a crime. But the fact that he still works at Giuliani Partners has touched off protests.

To Tollner, 48, the man Giuliani defends as a longtime friend who deserves "the benefit of the doubt" is a child abuser who deserves to be removed from the priesthood for his actions.

Why talk about it now?

Tollner said money isn't his goal. And he isn't "out to get anybody." What he is looking for is "justice for Alan Placa."

"The motivation is there are children out there who need to be protected," Tollner told the Times Union. "And there are still child molesters out there who may think they can get away with it because they can be protected by a group, a religious order, a school district, a corporation. And they have to know that the tide has turned. Child molesters are not going to be shielded."

The glaring spotlight of a presidential campaign is new for the married broker.

He lives in a rural Albany County town of 1,900 residents. He serves the local library as a trustee. He attends church. His pickup truck is stuffed with gear he uses to emcee fundraising events for groups like the American Cancer Society.

"I just find him to be a straight shooter -- he delivers what he promises," said Keith Davidson, Adirondack regional director of the cancer society.

Tollner, who had not spoken about the Placa case with local media, told his story to the Times Union the other day in a Colonie coffee shop.

The abuse began in January 1975, he said, when he was a high school student at St. Pius X Preparatory Seminary in Uniondale, Nassau County. That day he was at school to make banners for a pro-life event.

"As (Placa) started to explain how these posters should be done, I realized that something was rubbing my body," Tollner told ABC News. "After a minute or two, I realized that he's feeling me, feeling me in my genital area."

A Suffolk County grand jury report in 2003 described a "Priest F" as "cautious, but relentless in his pursuit of victims." Tollner and media organizations have revealed that Priest F is Placa.

"His conduct was, at first, so equivocal, his victims weren't really sure it was happening to them -- that is, until it happened again and again and again," the report says.

It added, "Ironically, Priest F would later become instrumental in the development of diocesan policy in response to allegations of sexual abuse of children by priests."

Tollner told the Times Union he testified before the grand jury investigating the Diocese of Rockville Centre, which includes Nassau and Suffolk counties. Suffolk County District Attorney Thomas Spota said in 2003 that "the grand jury could have indicted 23 priests for sexually abusing children and charged the church hierarchy with a coverup if the proper state laws had been on the books," as Newsday summarized his remarks.

The grand jury recommended that state law be changed to eliminate the statute of limitations for sex crimes against children.

Giuliani has stood behind his friend. The former Republican mayor "believes Alan has been unjustly accused," Sunny Mindel, a spokeswoman for his consulting firm, told the Web site Salon.com for a June article.

Mindel told the Times Union last week that Placa remains an employee at the firm. He was not available for an interview, she said. Giuliani has said he is no longer involved in his firm's day-to-day management.

The Web site of St. Aloysius Church in Great Neck lists Placa as "in residence." A spokesman for the Rockville Centre Diocese did not return a phone call.

Kevin Way, a Long Island lawyer who was one year behind Tollner in high school, said he found the claims about Placa not believable, especially the allegation that "everyone in the school knew to stay away" from him.

"I get together with guys from my class and other classes -- no one believes a word of it," said Way. "No one ever heard rumors about this."

For his part, Tollner says the feedback has been positive. Friends and strangers have contacted him, he said. All have been supportive.

And Tollner retains his faith in Jesus Christ.

"My problem is with the employees," he said of the church, "not the company." Parry can be reached at 454-5057 or by e-

Mail at mparry@timesunion.com