Judge Allows Bond for Accused Priest
Oak Lawn | Convicted of Abusing Boys, He Faces New Charges

By Steve Warmbir
Chicago Sun-Times
November 7, 2007

http://www.suntimes.com/news/metro/638130,CST-NWS-priest07.article

A 77-year-old child-molesting priest, facing fresh criminal allegations, can be released as he long as he's under house arrest, wears an electronic monitor and is supervised by two friends, so he's not alone with children, a federal magistrate judge decided Tuesday.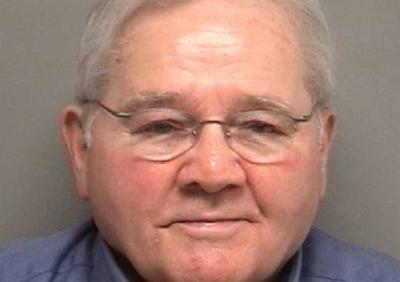 Rev. Donald J. McGuire, 77, can be released on bond but must be under house arrest and wear an electronic monitor.



The priest, Donald McGuire, still is in custody for an alleged probation violation on a Wisconsin case in which he was convicted last year of molesting two children. McGuire was expected to be transported back in custody to Wisconsin. He has to deal with that matter first before he's a free man and can return to the apartment in far south suburban Oak Lawn where he's been staying.

The judge's decision came despite a federal prosecutor's strenuous argument that McGuire poses a danger to children -- and a statement from his own religious order that it's best he be locked up. It also came as his Jesuit order notified him it had dismissed him, pending Vatican approval.

Assistant U.S. Attorney Julie Ruder argued there are five schools and two parks within a half-mile or less of the apartment where McGuire will be staying in the 9500 block of South New England in Oak Lawn.

"Clearly, the only failsafe mechanism to ensure the public's safety is to incarcerate McGuire," wrote Edward W. Schmidt, the Jesuit provincial in Chicago, in a letter to the judge.